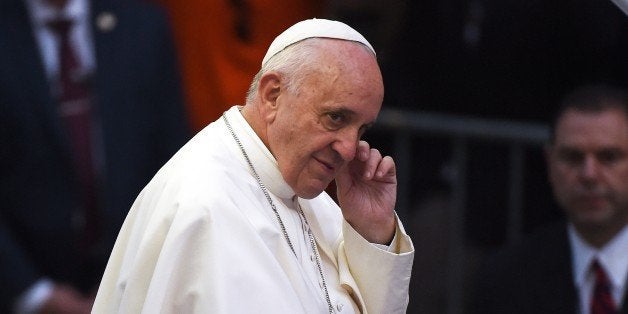 Pope Francis's visit to a Philadelphia prison this weekend will serve as a reminder of the heavy cost of today's high incarceration levels for families, neighborhoods and states. By responsibly reforming their criminal justice systems (see here for four basic approaches), states can reduce their prison populations, free up resources, and invest in the communities most harmed by high levels of incarceration.
Here are some points to keep in mind:
State prison populations have soared in recent decades, from roughly 270,000 in 1978 to over 1.35 million in 2014. (This interactive map gives state-by-state figures.) If you include inmates in federal prisons and local jails, the total rises to roughly 2.3 million, meaning that almost one out of every 100 adults are in jail or prison.
Former inmates have trouble finding good work. People with criminal convictions face serious hurdles in finding stable, decent-paying jobs, and time behind bars is generally time lost developing the skills and education increasingly necessary in today's labor market. With so many people spending time behind bars, their personal struggles affect the broader economy, diminishing the country's long-term prospects.
The damage is concentrated in certain neighborhoods. Because high levels of incarceration are so heavily concentrated -- particularly in African American communities and other neighborhoods of color -- they affect entire communities. Removing large numbers of working-age men and women from a community makes it harder to build stable neighborhoods. That, in turn, tends to reduce opportunities even for community members not involved with the criminal justice system.
High incarceration places a large burden on state budgets. State corrections spending more than doubled between 1986 and 2013 after adjusting for inflation, from $20 billion to over $47 billion. For most states, corrections spending is now the third-largest category of spending, behind only education and health care. This rapid increase has left fewer resources for education and other priorities that would do much more for a state's long-term future than continuing to lock people up at such high levels.
This post originally appeared on Off the Charts, the Center on Budget and Policy Priorities' blog.
Popular in the Community