Popeye's chicken you can make at home! That spicy, crunchy fried chicken is just a few minutes away. Perfect for spring picnics too!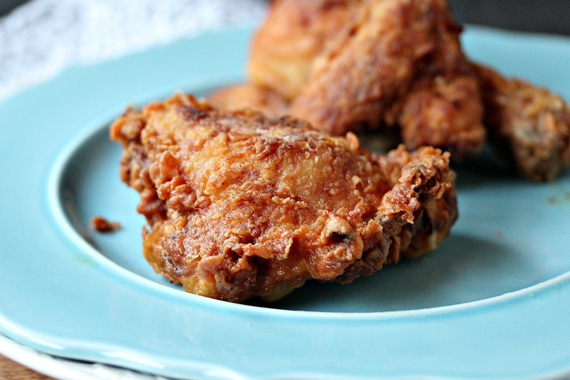 Hello to all you food fanatics out there! I'm here with something a little different than my usual chocolate fanatic recipes. We are busting out of the chocolate mold today for a special recipe that I love so very much.
While I may be the resident chocolate fanatic here, I also love so many other foods as well. One of my absolute favorites of all time is fried chicken. There is just something about frying up chicken that brings me to my happy place.
I've been making different versions for years, but this has to be my favorite way to make it. It's full of flavour and fried to absolute perfection. I once made 50 pounds of this for a stag and doe party (I think they call these bachelor and bachelorette parties in the U.S.) for a relative. Not a single piece was left.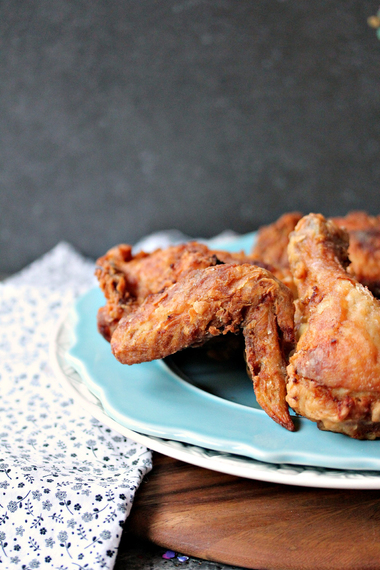 There are so many great places you can go out for fried chicken. I love to try it everywhere we go. One of the best places is Popeye's. They have perfected fried chicken like no other restaurant.
We happen to live in Canada, so we do not have Popeye's here. But we just happen to be lucky enough to live about 20 minutes from the American border. That means we get to zip over as often as we like to go out to eat, and shop too.
One of our favorite places over the years to swing by is Popeye's. Since I'm a sucker for good fried chicken, it fits the bill. It's always tender inside but the skin is golden and perfectly crisp. Just the way I like it. Plus there's some heat!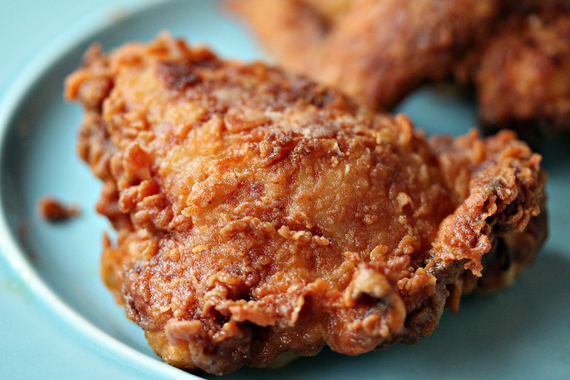 I think the key to really good fried chicken is taking your time to do it right. Use buttermilk, allow it to soak, dredge to perfection before frying, and always use good oil. I also think it helps to make sure you buy really good chicken.
If you get the basics down you can start playing around with spices and flavor. I really enjoy trying new seasoning in mine as often as I can. Typically I'll make a couple of different flavors at one time.
Whether you like yours spicy or mild, you need to whip up a batch of this Popeye's chicken recipe today. I suggest making a double batch at that very least. You will thank me for that little piece of advice. It's absolutely scrumptious, so the more you make the happier you will be. Plus, it's perfect for your spring picnic!
--
Kim covers everything from desserts to grilling on her two blogs,
and
. At Food Fanatic, however, she's dedicated to all things
, and we're SO glad!