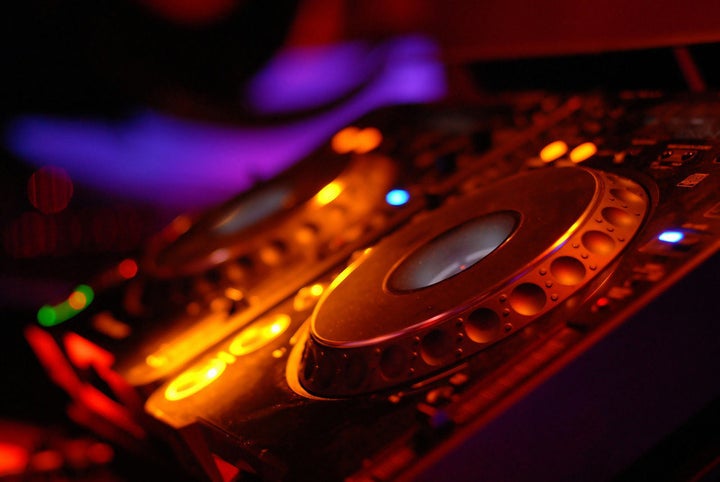 Hip Hop. These days, it means different things to different people. But anyone will tell you New York City was, and is, at the center of the scene. Hip Hop originally described the musical and artistic subculture born during the 1970s in New York's predominantly African-American and Hispanic neighborhoods.
In our desire to suss out the fascinating, intricate history and current life of real hip hop in New York City, we had the good fortune of sitting down with Popmaster Fabel. Born Jorge Pabon at Metropolitan Hospital, Fabel is a true hip hop legend and a native icon who joined us at the Loews Regency Hotel for lunch.
New York natives know that location makes us who we are. So, when we sat down with Fabel, we just had to learn about HIS New York and how NYC featured in the extraordinary story of his life as a hip hop pioneer.
Fabel entered the hip hop scene on the streets of Spanish Harlem as a kid in the 1970s. NYC was a different place back then. His neighborhood was on fire with music and culture and gangs and danger and creativity of a kind unrecognizable to many New Yorkers these days. The landscape itself and the soundscape had a major influence. "You had constant boom-boom-boom," shares Fabel. "Different drum patterns and people just sort of doing these improvisational, on-the-fly sort of... get-togethers and little jam sessions... that vibration definitely massaged my soul."
During those years, uptown in some ways resembled the Lower East Side: gangs ruled the streets and the air was filled with pulsating rhythm and music.
"When I was four years old, we moved to 123rd, between Lexington and Park. That's where the Savage Samurais were born. Before that they were the Latin Hearts, the Spanish King Tots, then they became Savage Samurais in '73." "These guys were anywhere from like 10-years-old to like 16 and [in] different divisions. So the older guys were like Savage Samurais, and the younger guys were like Young Samurais, and then the little guys were Baby Samurais. These guys were 10, 11... huffing glue in the stairs and doing cat burglaries and weird shit. But these guys were a big influence on me because they were also graffiti writers..."
Graffiti as an art colored the otherwise drab inner-city architecture and life for kids coming up in the neighborhood was infused with myriad cultural elements, good and bad.
Fabel honed his dance style and choreographic skills in clubs and dance/music venues all over the city, where the hip hop movement was gaining momentum. By 1982, his talent was being featured nationally and internationally, and it hasn't stopped since. Today, Fabel practices and teaches popping and locking, two styles of hip hop imported from the West Coast. (New York's original styles are breaking and rocking/up-rocking. Roboting is another West Coast import.) Fabel explains:
"I didn't know much about West Coast street culture until [the] early '80s, like '82 [...] [in] 1982[...] we started to meet people from the West Coast who actually knew the original style of popping, and they explained [it] to us. We met them here in New York. This one guy, Suga Pop, through him I started to meet the rest who were members of the Electric Boogaloos, they started in the '70s -- mid '70s in L.A. Actually, the Electric Boogaloos originally came from Fresno, believe it or not, but prior to that you had robotic types of movement that were happening in the Bay area. There's a whole debate between central, southern and northern California as to who started this, but there's two groups in particular, the Black Resurgence and the Black Messengers out of the Bay area, who used to go out and perform doing these sort of robotic steps."
For the mainstream media, all of these intricate and otherwise well-defined dance moves are just called break dancing or breaking. But when it all began, the West Coast taught the New Yorkers their moves and Fabel and his Rock Steady Crew taught them breaking and up-rocking.
"So there was sort of this bi-coastal cultural exchange, if you will, informal because we became friends." As with most forms of organic cultural expression "the media often just wants to kind of wrap it up quick and keep it moving a package, and there it is...it's easier to consume," he explains. But the back-story is always more interesting and certainly more complex.
One less hyped aspect of old school hip hop culture is fashion -- from gang colors, for which, via his documentary production, Fabel learned to cut felt and stitch it together with an old Singer sewing machine, to his work contributing original outfits to national exhibitions. For the Experimental Music Project in Seattle, Fabel explains,
"Jim Fricke asked [me] to loan them an outfit from back in the day. So I loaned him my first set of what we call 'colors.' It was a black sweatshirt with 'Rock Steady Zulu Kings' on the back, 'Fabel' on the front, and TEC on the shoulder, The Electric Company, which was a group that I helped found. [U]nfortunately, I didn't get to see it on display, but it toured."
And then there was the landmark hip hop gathering, Roots Rhyme and Rage, which opened at the Rock and Roll Hall of Fame; the brainchild of the then 22-year-old Italian-American Santina Protopapa.
"I might even say the best hip hop conference I've ever been to," Fabel said. "She had me consult on that. I wrote an article for the program called Physical Graffiti, explaining the foundations and the differences between [the] major dance forms associated with hop hop. And then that article, just a little side note, was published in a book called Total Chaos by Jeff Chang, who also wrote and assembled a book called Can't Stop. Won't Stop about the early years of hip hop and politics... the social aspects of it."
These days, along with teaching, Fabel and his wife Christie Z-Pabon, are putting together the True School Park Jam Series -- a summer lineup of park jams at White Park (Spanish Harlem), Crotona Park (Bronx), and St. Nicholas Park (Harlem). Their organization, Tools of War, is marking its 10th year of bringing the true spirit of hip hop culture back to NYC parks. The jams are not to be missed. New York natives will be there and will be spreading the word!
If music, art and urban creativity mean anything to the New York landscape (and they do) these are the kinds of stories that have to be told. And we are thrilled to be able to tell them!
For more on Popmaster Fabel, the 2012 True School Park Jam Series and real hip hop, see below:
REAL LIFE. REAL NEWS. REAL VOICES.
Help us tell more of the stories that matter from voices that too often remain unheard.