People always say: "when ya know, ya know." When you find the house meant to be your home, chances are your explanation for loving it might start with something like, "I just know." The connection you feel to that house trumps any formal training; it's personal. You and your new house are speaking the language of love -- until you need to make some home improvements or repairs, that is.
For many homeowners, the remodeling stage of homeownership is like crossing into foreign territory. You feel like you're in another country, trying to understand the language of your home's architectural style. Experiencing frustration and even a little intimidation are common. You may ask yourself, "where do I begin?" And we've all driven past, visited or even lived in homes where remodeling turned into "remuddling," a project that started with the best of intentions but simply missed its mark (or wasn't even close.)
So, how do you restore that fixer-upper back to its former glory? Look to the past and it will guide your future. Start by deciding what style suits you best, then plan accordingly. Here's a quick description of some of the most popular home styles in the U.S. today:
Craftsman Bungalow
Developed from the British Arts & Crafts movement, this style promotes a simple decorative expression of structural elements. The bungalow is one of the most common home styles that emerged from that movement and remains among the most popular styles in the U.S. today.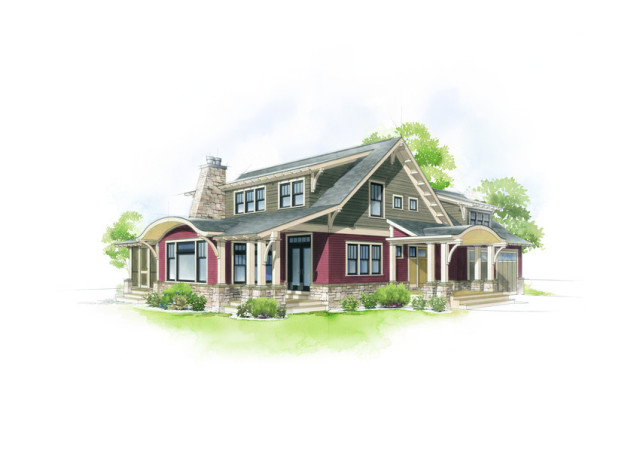 Photo by Jay Libby
American Farmhouse
The American Farmhouse home style is influenced by Colonial and Victorian styles. Essentially a less ornate version of its inspiration, it's often associated with the Midwest where it was popular throughout the expansion of the 19th century.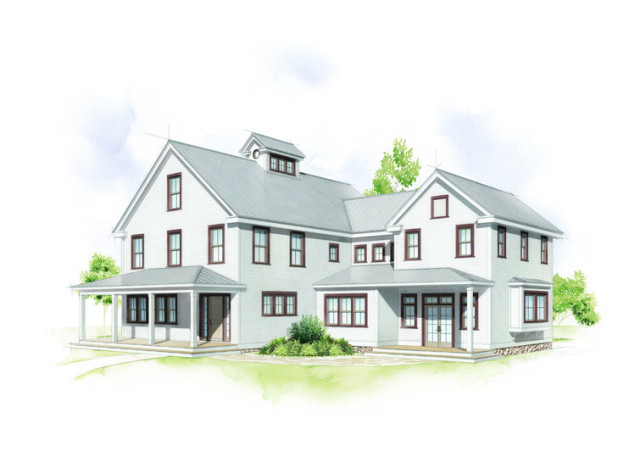 Photo by Jay Libby
Georgian/Federal
This style marked a time of reformation in American homes from utilitarian and functional to stylized, stately, spacious and comfortable. Its roots can be found in classical Roman architecture.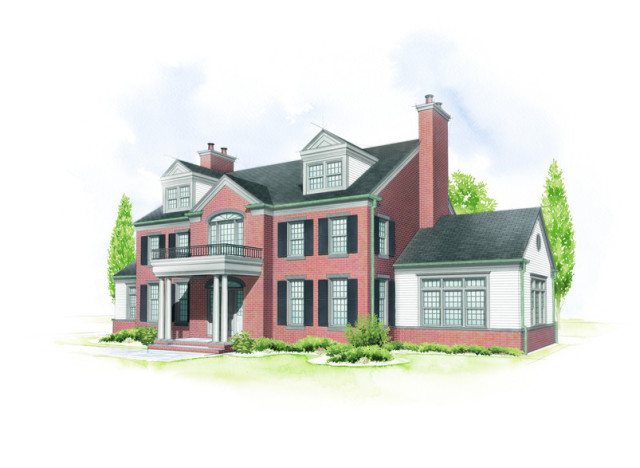 Photo by Jay Libby
Prairie
The Prairie style is considered the first architectural style of American origin. Its bold lines and open multifunctional spaces are a direct reaction to the ornate, compartmentalized Victorian style. The core design ideas of this style are most widely attributed to legendary architect Frank Lloyd Wright.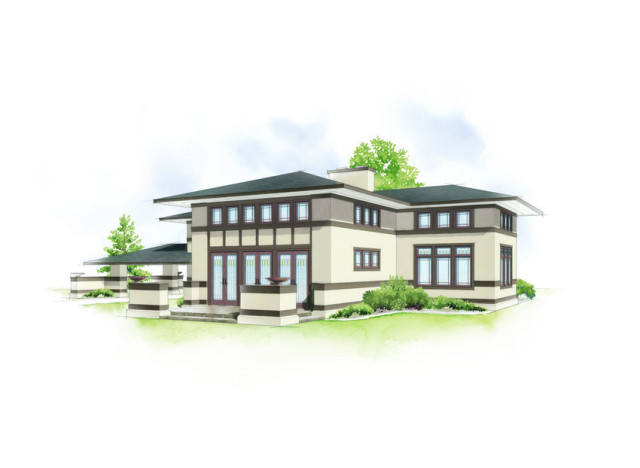 Photo by Jay Libby
French Eclectic
This home style is inspired by French architecture that found its way to America after World War I.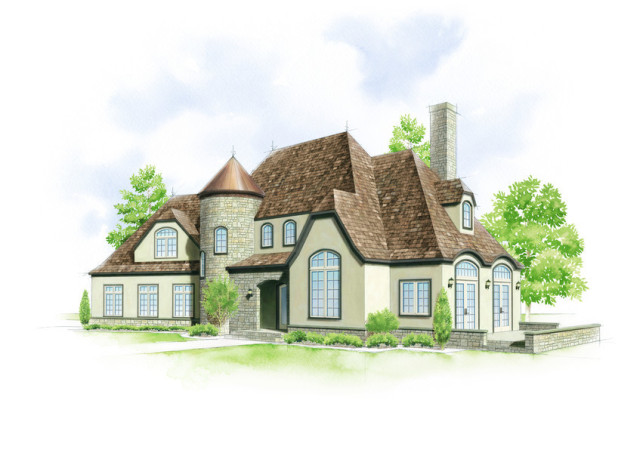 Photo by Jay Libby
Modern
The Modern home style features flat roofs and simple horizontal and perpendicular lines. This style deliberately embraces the notion of industrialism as a way to improve life through efficient, affordable materials and construction.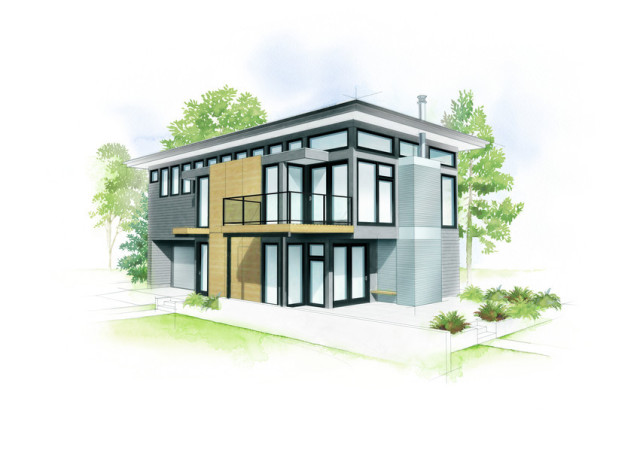 Photo by Jay Libby
Queen Anne
This home style emerged during the Victorian era (1880-1910.) The Queen Anne style uses exterior surfaces as decorative elements. Incorporating gables, bay windows, towers, overhangs, a variety of exterior materials and bold colors, these homes earned the nickname "painted ladies."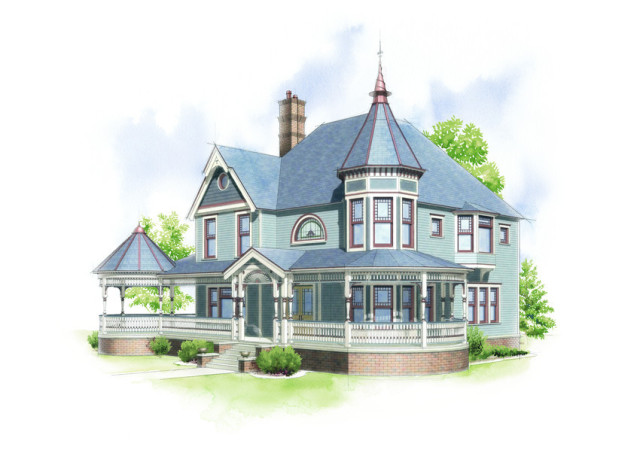 Photo by Jay Libby
Ranch
The ranch or rambler style is a single-story structure with a low-pitched roof and typically deep eaves. Ranch houses became popular among post-World War II veterans and spread across the country, with regional variations from coast to coast.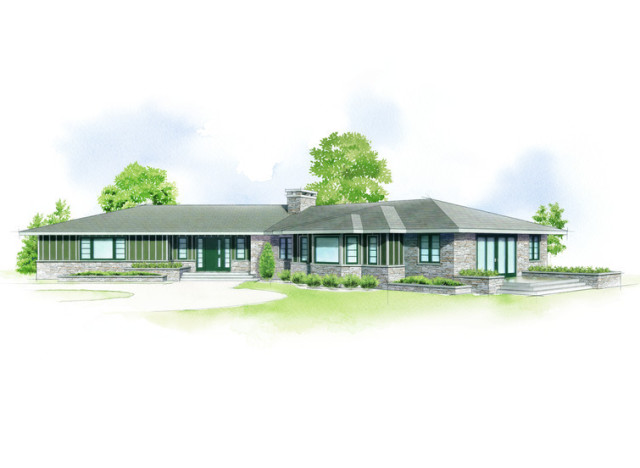 Photo by Jay Libby
Spanish Colonial
This style gained widespread popularity in the United States in the first part of the 1900s, primarily in the South and Southwest. Thick walls, shaded loggias and prominent sculpted stone features proved to be an ideal response to the climate and were well-suited to incorporate the architectural details from Spanish and Mexican homes.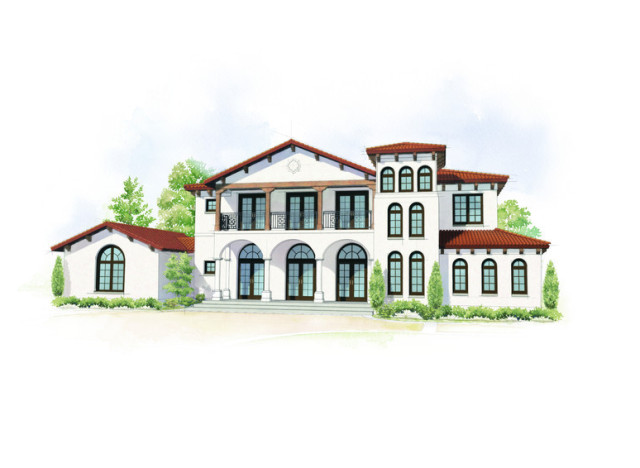 Photo by Jay Libby
Tudor
The Tudor home style is based loosely on early English building traditions common during that country's Tudor era from 1485-1603. Asymmetry is prominent, allowing windows to be oriented as desired for optimal views.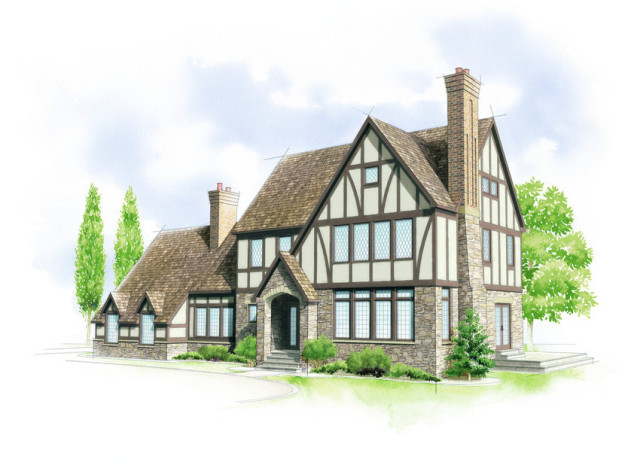 Photo by Jay Libby
Now that you're familiar with the styles you can create, learn all you can about the elements that make up that style. Local libraries, historical societies and museums can be great sources of information.
In the past, craftsmen used pattern books as guides to consistently maintain the elements that defined certain styles. They are not as common today, but resources are still available. Andersen Windows, for example, has developed a series of pattern books available to download for free. Pattern books are typically dedicated to a single style and contain illustrations and descriptions of the architectural elements, including window proportions, groupings, positioning and accent windows. In addition, they also contain information about color palettes, door and window combinations and grille patterns; interior and exterior trim details; and entry door, hardware and art glass options are commonly included, too.
Like any relationship, the better you understand your home, the deeper your connection to it will be. Once you speak your home's language, chances are you'll get along fine.