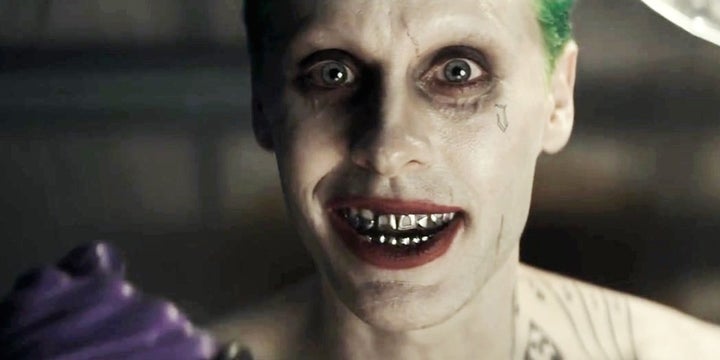 Now, with the release of "Batman v Superman" and casting news for the upcoming "Justice League" movies, the argument that Joker is actually a former Robin gets more and more convincing.
From Leto's tattoo, which many believe is a robin ...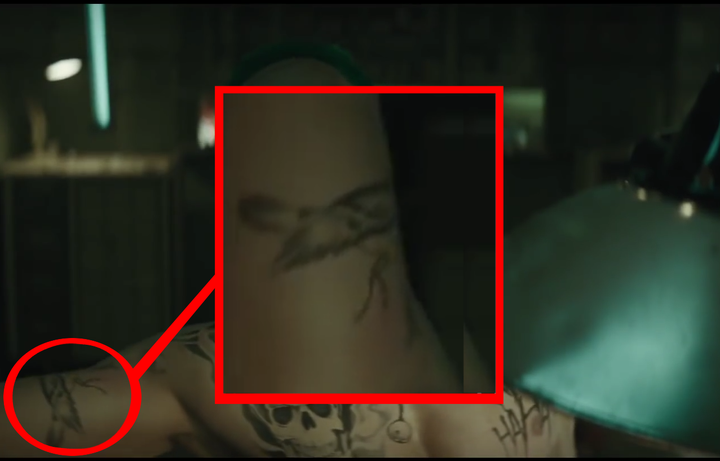 ... to how he's mirroring the defaced Robin outfit by both holding a pole-like item ...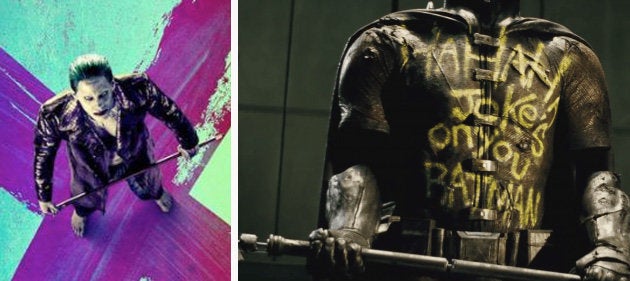 ... and seemingly having the same bullet-hole marks ...
... the examples of a possible connection keep piling up.
Now there's even more evidence. New "Justice League" casting info has Willem Dafoe taking on a role. Though he's supposedly playing a "good guy," the role is still a mystery. This has some thinking he could step into the spot of the original Joker. The fact that he'd look killer as Joker just fuels the rumor:
Adding support that Leto's version of Joker is a former Robin, there's a line in "Batman v Superman" where Batman asks, "How many good guys are left? How many stay that way?" This line is also played in the trailer over the scene where Batman looks at the Robin suit.
"Batman v Superman" actress Christina Wren is into the idea that Robin turned bad. While talking with The Huffington Post about the theory, Wren said, "Yeah, that could certainly be a possibility, and it would be an interesting conversation about something that is raised in ['Batman v Superman'], which is, 'What turns good men bad? What changes us?'"
Could Leto's character be a former Robin? Or is this all just one big joke?
"Suicide Squad" hits theaters August 5, 2016.
Calling all HuffPost superfans!
Sign up for membership to become a founding member and help shape HuffPost's next chapter
BEFORE YOU GO
PHOTO GALLERY
Photographer Imagines What Superheroes Would Look Like Retired