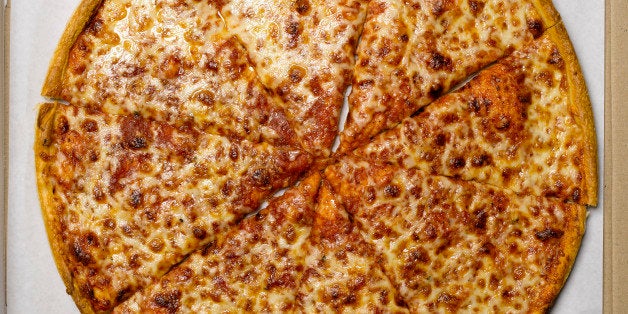 Bad news. Apparently 37 percent of us are boring, because a recent study from food delivery provider Foodler reveals that's the percentage of us who typically order plain cheese pizza. But aside from those Luddites, the rest of you surprised us a little. The top 10 most-ordered pizza toppings aren't exactly what we might've predicted. (For example, check out where onions ranked.)
After analyzing pizza orders from thousands of restaurants in the United States and Canada, Foodler says the top 10 pizza toppings are as follows:
Pepperoni
Mushrooms
Onions
Sausage
Bacon
Extra cheese
Black olives
Green peppers
Pineapple
Spinach
In addition to that data, Foodler also reveals that when we order "half and half" pizzas, the two most divisive ingredients (a.k.a. DON'T LET THEM TOUCH EACH OTHER) are green peppers and pineapple, which makes sense because totally reasonable people like green peppers on their pizza, and total whack jobs order pineapple as a pizza topping. (Cue the comments!)
Honestly, we're just glad hot dogs didn't make the cut. Check out this infographic to learn more of the findings: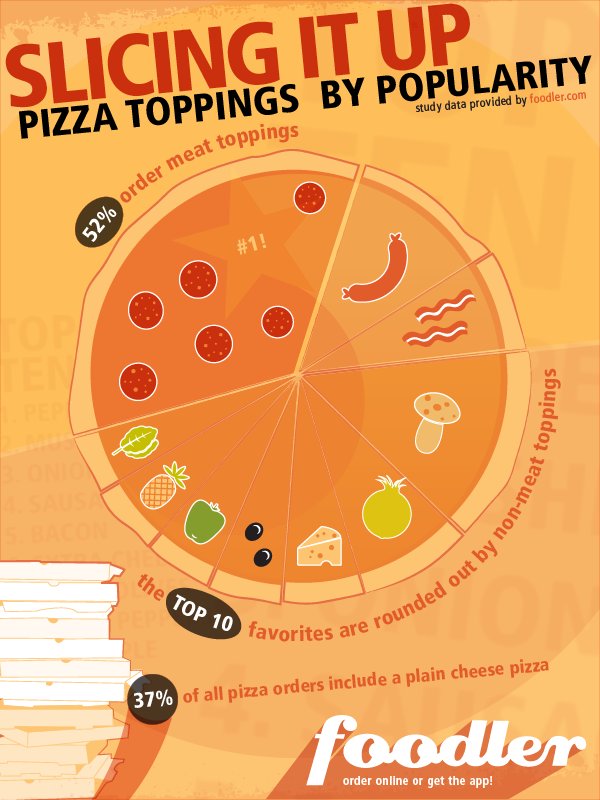 What's your go-to pizza topping? Leave us a comment below!

Related
Before You Go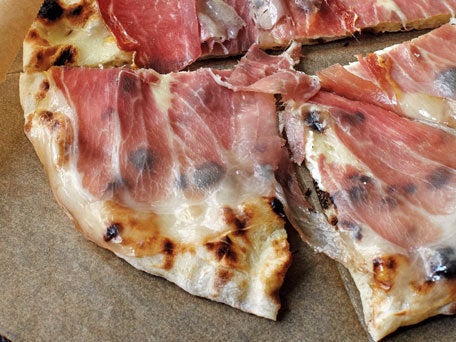 Incredible Homemade Pizza Recipes