 Ahead of this year's World Population Day on July 11, 2012, U.N. Secretary General Ban Ki Moon issued a statement reiterating the importance of making reproductive healthcare mainstream.
"Investing in universal access to reproductive health is a crucial investment in healthy societies and a more sustainable future," Ban said.
Ban's comments reflect the theme of the 23rd annual World Population Day -- Universal Access to Reproductive Health Services.
Reproductive health problems are the leading cause of death for women of childbearing age worldwide. According to the United Nations Population Fund, almost 800 women die a day "in the process of giving life." Access to reproductive health services is part of one of the Millenium Development Goals set by the U.N. for 2015.
World Population Day was created in 1989 after the U.N.'s Day of 5 Billion two years prior sparked interest in the increasing world population.
Last October, the estimated world population hit 7 billion. The Associated Press explains how the rate of population growth has increased in the past century:
Demographers say it took until 1804 for the world to reach its first billion people and a century more until it hit 2 billion in 1927. Soon the numbers began to cascade: 3 billion in 1959, 4 billion in 1974, 5 billion in 1987, 6 billion in 1998.

The U.N. estimates the world population will reach 8 billion by 2025 and 10 billion by 2083. But the numbers could vary widely, depending on life expectancy, access to birth control, infant mortality rates and other factors.
Check out the photo gallery below for stunning pictures of people around the world:
Before You Go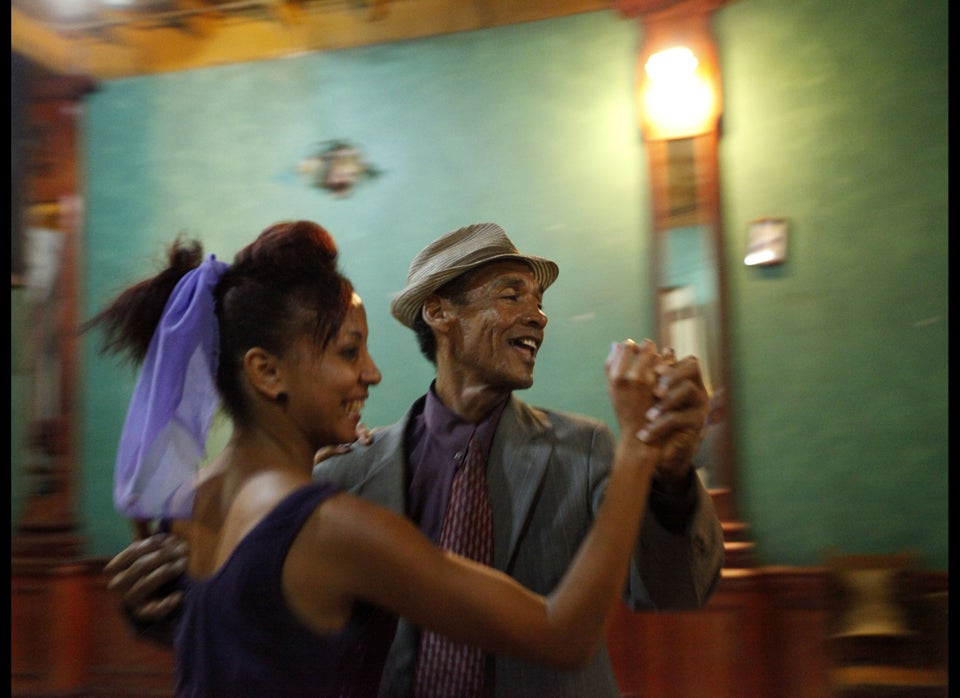 People Of The World
Popular in the Community