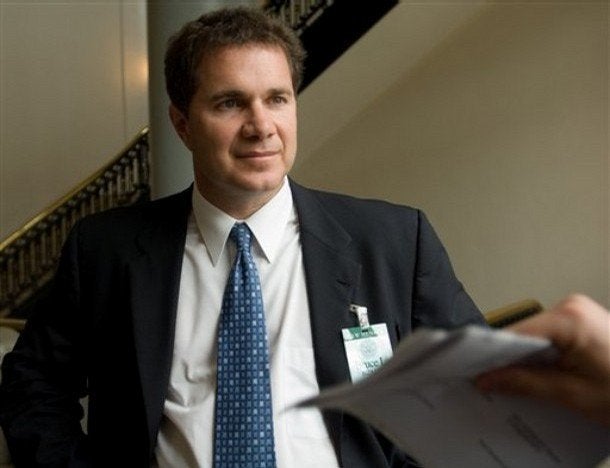 The fierce populist streak that has been coursing through America will soon have an official voice on Capitol Hill: the Populist Caucus.
Rep. Bruce Braley, an Iowa Democrat, will officially announce the formation of the caucus later this week, with 21 founding members -- all Democrats. The initial purpose will be to influence legislation from within the Democratic caucus, but Braley did not rule out opening the group to Republicans.
Braley said that the caucus will give voice to the populist anger created by the plummeting economy and opaque bank bailout.
"As someone who has been out holding town hall meetings and getting a faceful of that populist rage, I know that it is real, it is a force that needs to be dealt with, and it needs to be given a voice," said Braley.
It won't be all pitchforks, though, Braley said. "We want to give voice to those cries and at the same time work constructively with other individuals in Congress to craft policies that are going to respond to those concerns."
The Populist Caucus will make its first major play by advocating for the inclusion of a "Buy American" provision in the stimulus package. Fair trade, healthcare and middle-class tax policy will also dominate the caucus' agenda, said Braley, a sophomore member.
The founding membership includes folks from a broad swath of the political spectrum, including Reps. Michael Arcuri (D-NY); Pete DeFazio (D-OR); Betty Sutton (D-OH); Leonard Boswell (D-IA); Steve Cohen (D-TN); Joe Courtney (D-CT); Keith Ellison (D-MN); Bob Filner (D-CA); Phil Hare (D-IL); Mazie Hirono (D-HI); Hank Johnson (D-GA); Steve Kagan (D-WI); David Loebsack (D-IA); Eric Massa (D-NY); Linda Sanchez (D-CA); Jan Schakowsky (D-IL); Carol Shea-Porter (D-NH); Peter Welch (D-VT); and John Yarmuth (D-KY).

Calling all HuffPost superfans!
Sign up for membership to become a founding member and help shape HuffPost's next chapter