When you think of pork, it's unlikely that your mind jumps to porchetta -- baby back ribs, ham, or bacon, maybe, but probably not this roast. Allow us to enlighten you.
Porchetta has a long-established history in Italy, which is your first indication that it's worthy of your time. New York City's Porchetta restaurant calls it "slow cooked Italian fast food," since it's traditionally street food, often sold from carts, from Central Italy. Your next good reason to tune into porchetta is that it's much easier to prepare than you might expect. While it may sound like an undertaking in the kitchen, like most good Italian food, it's simpler to prepare than it sounds, and relies on the quality of the ingredients more than anything else. Sara Jenkins, chef and owner of NYC's Porchetta, says that for good porchetta, buying good quality pork is essential, and she advises not stinting on the herbs and fennel pollen. Jenkins also told HuffPost Taste that, "you need to drink a nice glass of red wine with it!" We did mention it's Italian, right?
The basic construction of porchetta consists of rolling together layers of pork belly, pork loin and seasoning, and then roasting until cooked. The result is a synthesis of textures and cuts that puts all other types of pork to shame, and is perfect for eating on its own or eating in a sandwich. For true pork lovers, porchetta is nothing short of a dream come true. You get the crispy pork skin, fatty belly, and tender loin all in one bite. If you're not a pork-lover, have no fear. You can enjoy the genius concept with other meats, like rabbit or turkey.
Now that you have the low-down on this roast, it's time to try your hand at it. Here are 12 of the best ways to make porchetta yourself.
Mind-Blowing Porchetta Sandwich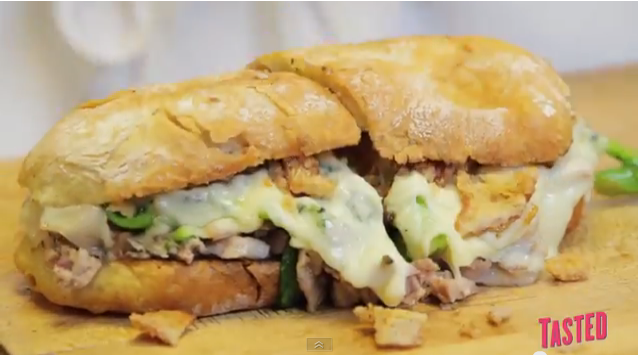 Porchetta Pierino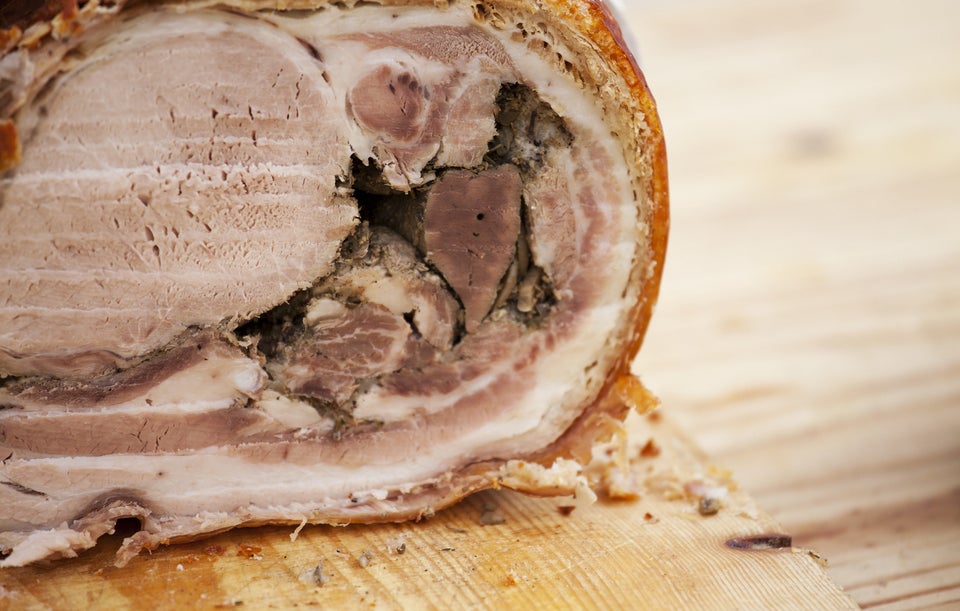 Simple Porchetta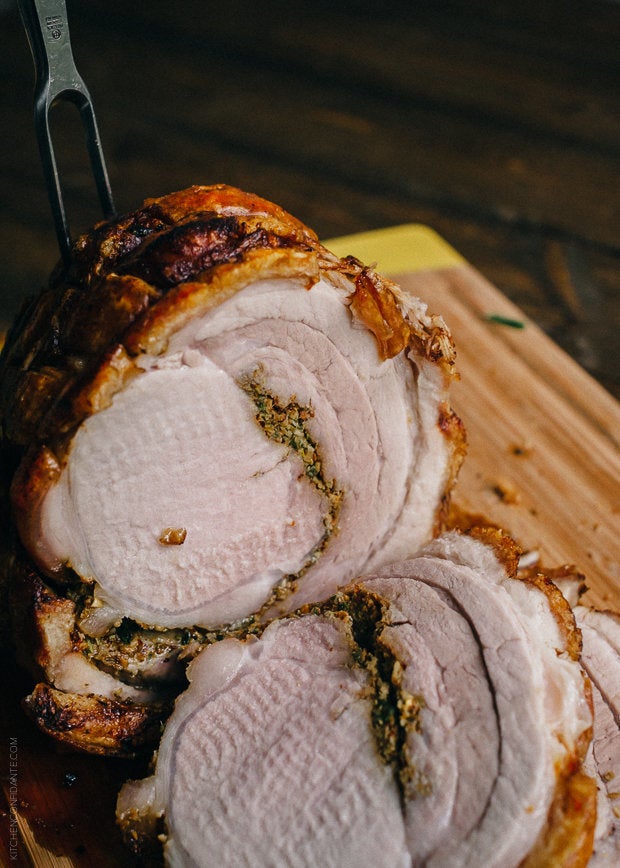 Porchetta Sandwich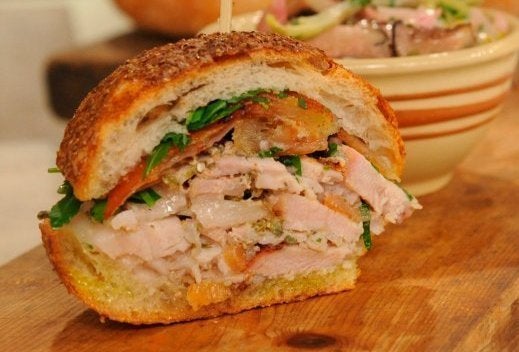 Rabbit Porchetta
Grilled Porchetta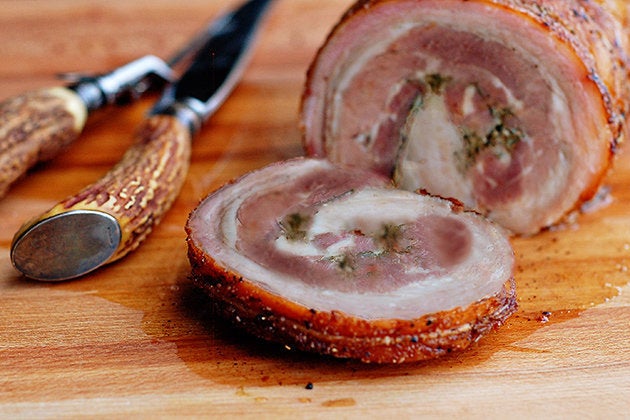 NYC's Porchetta Restaurant's Porchetta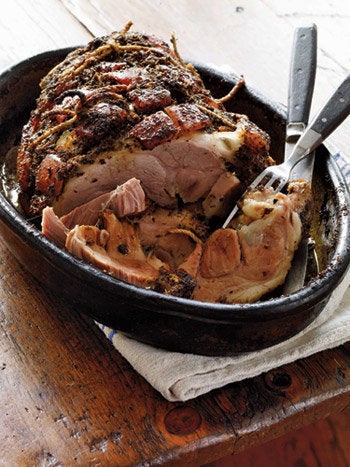 Olives and Oranges via Porchetta
Related
Before You Go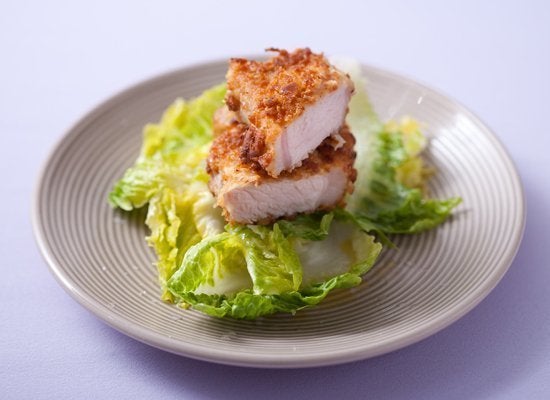 Pork Recipes