Private supper clubs connote an air of exclusivity and coolness. The Blue Coyote is a breed of its own. It's the antithesis of Soho House. For some of you, that alone would be a draw.
The Blue Coyote Supper Club is a restaurant and art gallery tucked away in a gated community along Florida's gulf coast at the Caloosa Yacht & Racquet Club in Fort Myers. Just about everyone lives in a gated community in Fort Myers. It's not as ritzy as it all sounds.
You won't find a lot written about the Blue Coyote in Fort Myers because it is after all a private club. The owners have a second restaurant, one that's open to the public on Sanibel Island, but I'm intrigued by the one not open to the public. Aren't you?
My friends, who recently became members, insisted I be their guest, and now I know why. I won't publish their names to protect the guilty.
You gotta love the way the owners of the Blue Coyote have crafted their "keep out" sign.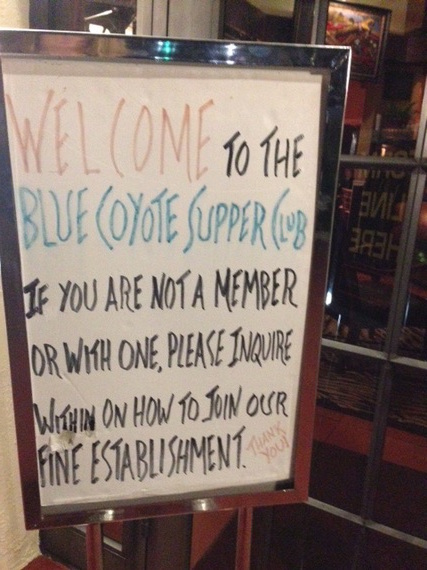 It's a handwritten message on a white board outside the front door that takes the sting out of the usually cold "members only" signs.
"If you are not a member or with one, please inquire within on how to join our fine establishment." I love the use of different colored markers.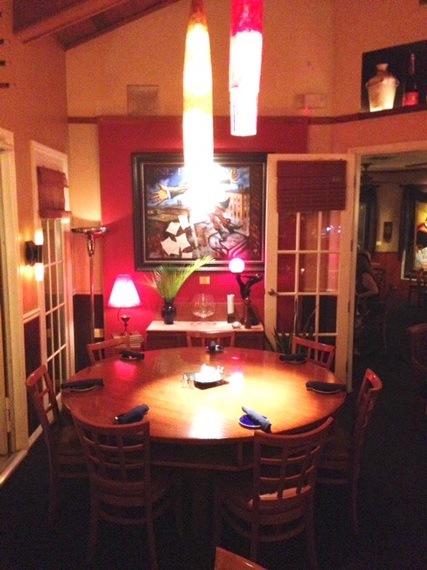 It's a warm and welcoming place with deep wood accents, red walls, and eclectic art for sale by artist Markus Pierson. Every painting or print on the walls depicts a coyote. Are you really surprised?
The menu hasn't changed much in years. It even has secret menu items that are not listed. So LA for an FLA dining spot.
The Swedge is their version of the wedge salad. All the same stuff plus pine nuts, balsamic vinegar and sun dried tomatoes. It was tasty in an unexpected way.
I always rate meals and restaurants by answering two simple questions: would I come back again, and was the food so incredible that if money were not an issue, would I hop on a plane just to eat there? Yes, and yes.
The breaded pork chop was so huge, tender and juicy that it's like nothing I have ever had. The panko rosemary crust was just amazing.
Their key lime pie claims some pedigree. Mike's Key Lime Pie is a four time Key West Champion.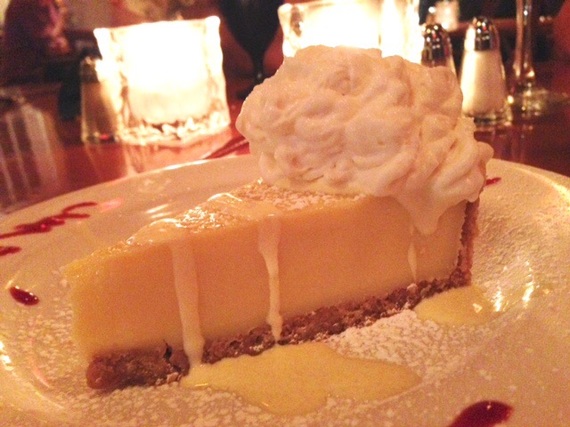 It was good, but it wasn't better than one I make at home with organic limes from my friend's tree in West Hollywood.
Just to prove I can be objective and fair about key lime pies, I concede that Joe's Stone Crab in Miami's South Beach is still the best in the world. And yes I would fly there just for a slice and so should you.
Back to the Blue Coyote. If you want the best breaded pork chop ever, I suggest you gas up the jet because it's worth the trip. Tell them Ana sent you.