This pork shortage is bacon us crazy.
In a news release sent to The Huffington Post, MLE president Richard Shea said calling off the competitions was the right thing to do.
"We cannot, in good conscience, allow [top ranked eater] Joey Chestnut to eat bacon during a global pork shortage," Shea said in the release. "We estimate that Joey alone could eat 20 pounds of bacon in 10 minutes of competition."
The release also says MLE is encouraging its competitors to avoid bacon in their daily meals.
The one exception to the no-bacon rule is a bacon-wrapped-scallop-eating contest, since they are "really delicious" and "mostly scallop anyway," according to Shea.
Competitive eating fanatics need not lose all hope. There will still be a National Pancake Eating Championship on September 29 in Louisville.

Related
Before You Go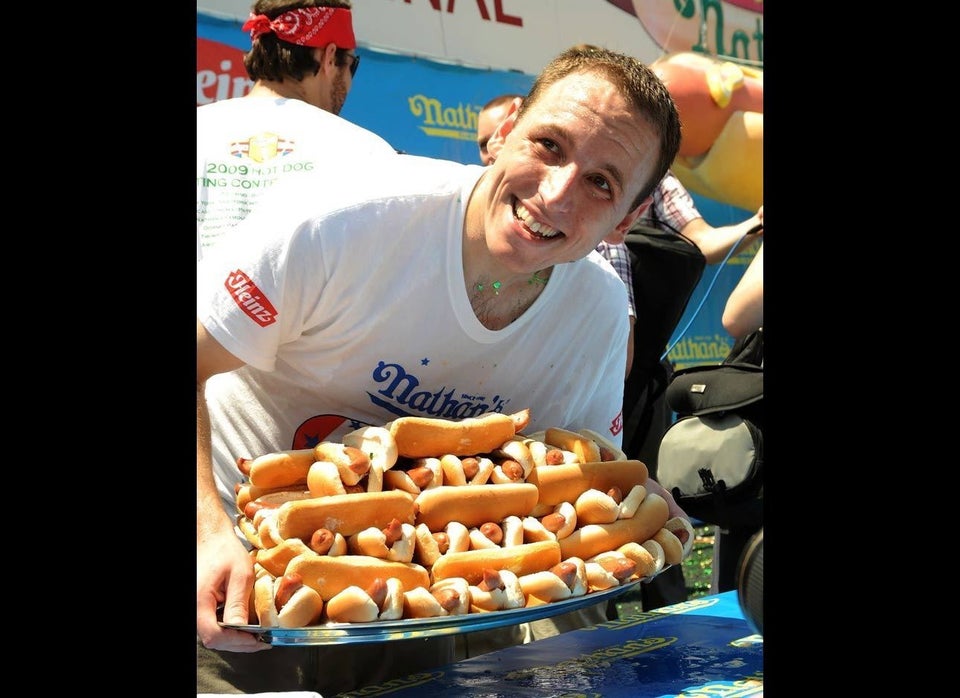 Food-Eating Contests
Popular in the Community