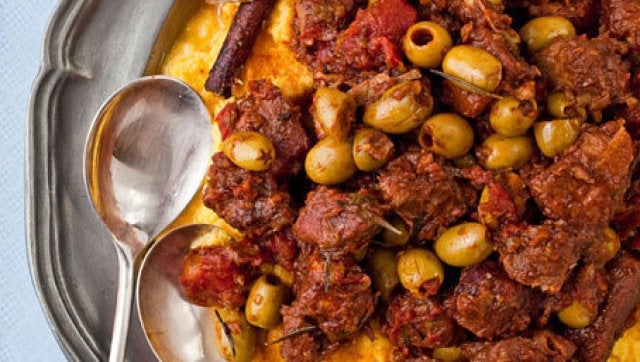 We're big fans of pork in general, but pork shoulder -- also known as pork butt -- just might be one of our favorite cuts of meat. Pork shoulder is best suited for low and slow cooking which goes hand in hand with these gray and gloomy winter days some of us have been enduring.
Pork shoulder recipes are fork tender and full of flavor thanks to all that beautiful marbling (which also makes it perfect for shredding). This Middle Eastern-inspired pork shoulder recipe is braised for a little over two hours in a dutch oven with olives, cinnamon and tons of garlic and it does not disappoint.
Check out other ways you can cook pork.