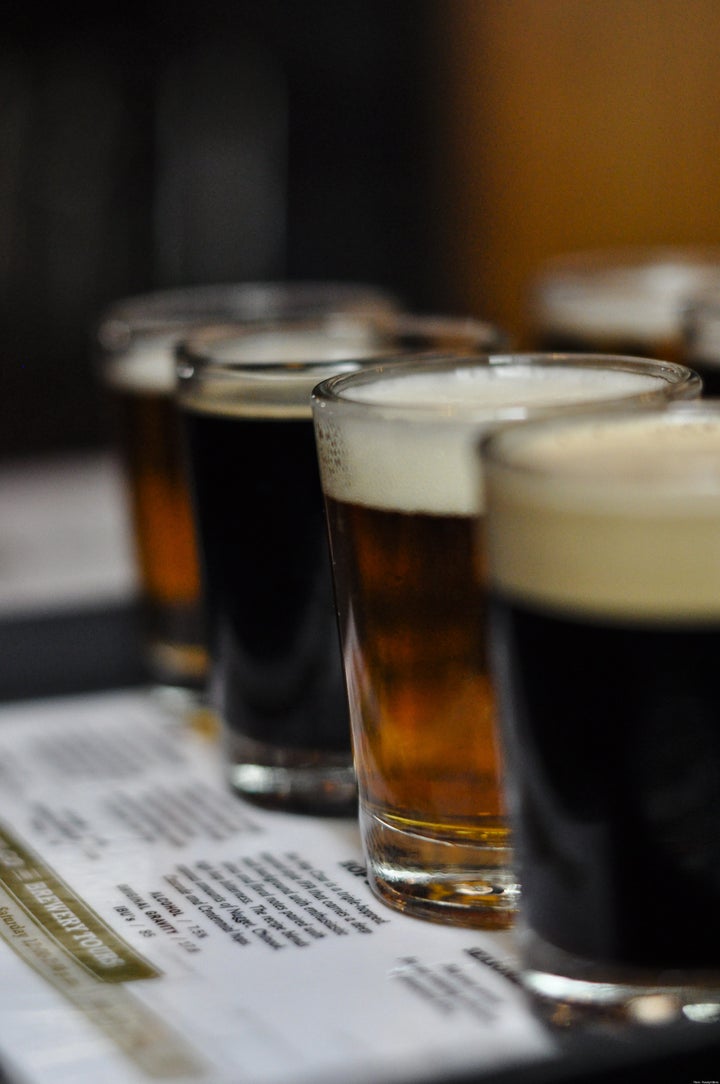 The pork trend doesn't seem to be going anywhere. Nor does the Logan Square and craft beer trend. So, it's not very surprising to see two of Chicago's hippest businesses team up to make the ultimate trendy beverage: Pork Soda.
Goose Island Brewery and Logan Square's Longman & Eagle joined forces to create the new beer, which is a Belgian Double IPA "brewed with huge amounts of Cascade, Simcoe, and Citra hops." The beer made its debut Tuesday night at Goose Island's Clybourn Brewpub and Longman & Eagle--where it will be sold exclusively.
Longman & Eagle Chef Wentworth paired the Pork Soda with a Becker Lane pork chop, shrimp and black pepper sauce, hushpuppies and bacon braised greens. The combo sold out at L&E by 8:15 p.m., according to the restaurant's Facebook page. Both restaurants were still serving the Pork Soda by the glass, however.
Check out this behind-the-scenes video of how Pork Soda is made. The video was produced by Jim Colombo.
Longman & Eagle is located at 2657 N. Kedzie Ave. in Chicago and the Goose Island Brewpub is located at 1800 N. Clybourn Ave. in Chicago.