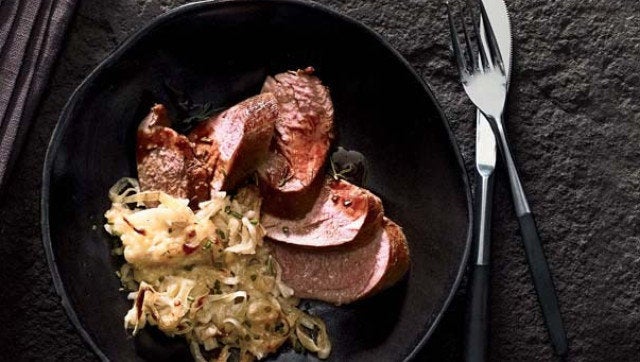 When it comes to dinner recipes, we think pork tenderloin is not getting enough attention. Pork tenderloin recipes can be as easy as turning the oven on, and as interesting as stove-top smoking them. Which is why it's time to put the chicken down, and give pork tenderloin a chance.
This pork tenderloin recipe is of the more interesting variety. It has a nice smoky flavor thanks to the stove-top smoking technique (it's easy, we promise) and the bourbon-rosemary sauce makes a nice finishing touch.
Check out all the other ways you can cook pork.