Sometimes the best life lessons come from the most unexpected of places. Take one of mine about race and poverty, for example, which came through music on the radio. The source of that music was an unimposing, white disc jockey on a small 250-watt radio station (WAMO) in Pittsburgh who continuously referred to himself in the third person via monikers such as "daddio of the radio," "platter pushin' papa," the "Pied Piper of Platter," and "Pork the Tork."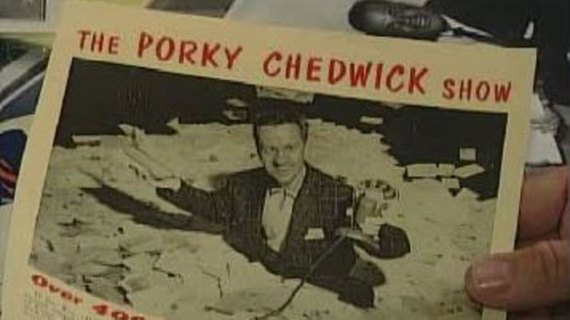 But whatever you call him and however you remember him, WAMO's George "Porky" Chedwick singularly turned on a generation of young people to the music of African Americans. From "Drinkin Wine" by Vernon Green and the Medallions and "Island of Love" by the Sheppards to "White Port Lemon Juice" by the Four Deuces and "Florence" by the Paragons, Porky "blew the dust" off of scores of "race" or "sepia" records that had been banished to a record store's back shelves or bargain bins and played them for white teenagers like me to enjoy and appreciate.
Porky died this week at the age of 96, and his is more than just a legacy of pioneering the oldies radio format and being the first white disc jockey on the east coast to present a program of exclusively black R&B, gospel, and jazz. His greater legacy is one of giving voice to the voiceless, or the voiced over. "I was mainly looking for the gospel sound and down-home rhythm and blues," Porky recalled. "The songs which spoke of the problems of poor people. That was my music."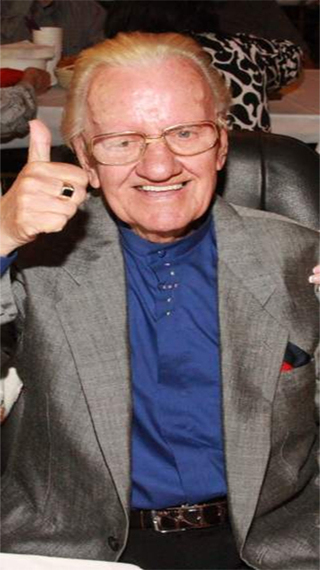 And Porky Chedwick practiced what he preached, refusing to play rip off covers of "race" classics by white artists such as Pat Boone's cover of Little Richard's "Tutti Frutti" or Elvis's cover of "Hound Dog" by "Big Mama" Thornton or the Jerry Lee Lewis version of Big Maybelle's 'Whole Lot of Shakin' Goin' On." Rumor has it that the King's manager, the legendary Colonel Tom Parker himself, begged Porky to play Elvis's version of "Hound Dog," only to have Porky insinuate that Elvis was "too country." And besides, he'd been playing "Big Mama" Willie Mae Thornton's version of the song since 1953, and he wasn't going to stop now.
My appreciation for Porky and his "dusties" is more than mere nostalgia. Sure, I have fond memories of a teenage me slow dancing with a very cute girl to "Chapel of Dreams" by the Dubs or do-wopping along with my buddies to "Apple Cider" by Doc Starkes & His Nite Riders, but what has most stayed with me is the fact that I didn't know this music, or these people, or their experiences, before I listened to Porky.
The son of a Pittsburgh steelworker, Porky had a hardscrabble upbringing in Homestead, an impoverished steel-working neighborhood near Pittsburgh which he described as a "secluded island" of about 60 homes "with yards infested with children in torn clothes." Poverty, Porky confided to one of his close friends, united his entire community into one extended family, where skin color was inconsequential. "The songs which spoke of the problems of poor people" was indeed Porky's mantra.
And it just so happened that many of those poor people, who were telling their stories via gospel songs and down-home rhythm and blues, were black. Porky, for them and their music, was the way out of the dustbins and bargain shelves and on to the airwaves.
We'll leave the last word to the late, Bo Diddley, "The Originator" as he was called because of the key role his music played in the transition from blues to rock. "Any entertainer of my era who says they don't know who Porky Chedwick is, they're damn lyin'!" big bad Bo once declared. "He's the cat that played the records I know."
Spin one more platter up there for us, beloved daddio of the radio.
REAL LIFE. REAL NEWS. REAL VOICES.
Help us tell more of the stories that matter from voices that too often remain unheard.