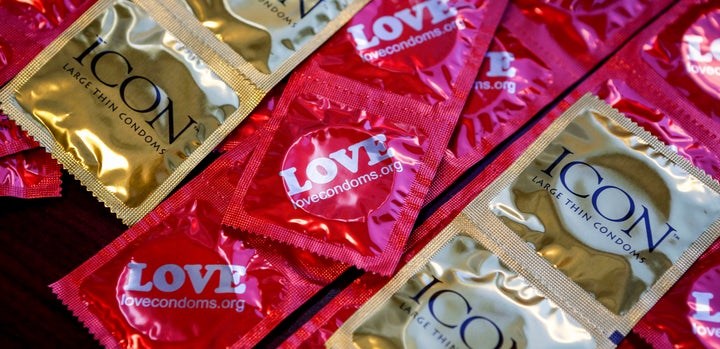 It won't just be the future of the country on the line in next year's election. The future of the porn industry might also be at stake. 
A proposal that would require actors in adult films to wear condoms has received enough signatures to be placed on the ballot in California, where many of the movies are shot. 
Two organizations, For Adult Industry Responsibility and the AIDS Healthcare Foundation, collected 557,136 signatures to get "The California Safer Sex in the Adult Film Industry Act" onto the 2016 ballot, according to Reuters.
"It's another milestone -- the qualification of this initiative," Michael Weinstein, president of the Los Angeles-based AIDS Healthcare Foundation, told the Los Angeles Times. "We've taken polls that show, statewide, 71 percent support. We're very confident that we will be successful on Election Day."
The adult film industry is opposed to the measure. 
She said performers are already tested regularly for AIDS and other sexually transmitted disease. 
However, some industry veterans support the measure. 
She said in a news release that testing is incomplete and doesn't stop infections. 
Adams also said that while producers claim actors are given a choice when it comes to condom use, those who want protection are paid less or even fired. 
"We're replaceable," she said. "They'll say, 'I have three girls waiting to take your place, and they'll shoot without condoms.' So where's the choice in that?"
The ballot initiative is modeled on a similar measure passed in Los Angeles County in 2012. The Los Angeles Times reports that permits for the production of adult films in the county have dropped by 90 percent since the passage of the measure. 
REAL LIFE. REAL NEWS. REAL VOICES.
Help us tell more of the stories that matter from voices that too often remain unheard.