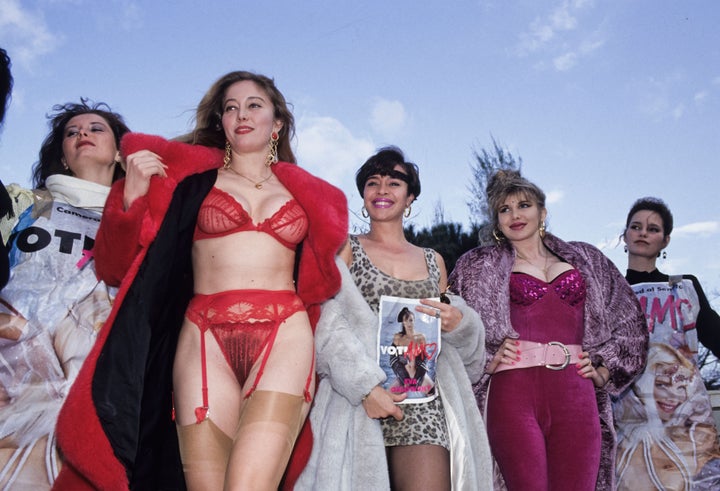 Angelenos will be voting on what may be LA's most sexually explicit ballot measure ever this November.
Now, the AIDS Healthcare Foundation, which has led the campaign for requiring condoms in porn, wants the rule to extend to all of Los Angeles County. And the group announced Tuesday that it has collected far more signatures -- 371,000 -- than the 232,000 it needed to qualify for a measure on the November 6 ballot.
The county measure is more sweeping than the city ordinance and "is modeled on County's health permit process for tattoo and massage parlors and bathhouses," the AIDS group explains. The measure would require filmmakers to obtain a health permit from the county Department of Public Health, pay a fee, and face a suspended or revoked permit or even civil fines or misdemeanor criminal charges for violations, the Los Angeles Times reports.
"This would close a bunch of loopholes and make the mandate more enforceable," Michael Weinstein, president of the AIDS Healthcare Foundation, said to The Huffington Post.
However, Steven Hirsch, CEO and co-founder of adult film production company Vivid Entertainment, commented to HuffPost, "This is yet another example of hard-working taxpayers' money being spent figuring out how to enforce something that does not exist. We do not believe that this is a public safety or health issue but rather an attempt to regulate an industry that is already self-regulated. We will continue to shoot in LA county for the foreseeable future."
He also claimed the mandate currently in place in the city of LA "has had absolutely no effect on the adult industry."
Still, porn producers have threatened to leave the Los Angeles area altogether because of the mandate, saying that consumers don't want to watch actors who are wearing condoms.
A 152-page epidemiological profile on HIV/AIDS was distributed by the LA County Department of Public Health in 2010… Nowhere in that report are adult productions even mentioned. The report does identify the Latino population, African-Americans, the un-insured, the under-insured and people in poverty, as areas of concern for HIV and targets for HIV resources... Imagine how many will go unserved if the County is forced to waste its limited HIV resources on a problem that doesn't exist.
"Testing every 28 days, adult performers are the most tested population in LA County!," the industry site added.
UPDATE: The LA County Board of Supervisors voted 3-1 on July 24 to approve the ballot initiative that will ask voters to decide whether porn actors should be required to wear condoms in sex scenes.
Support HuffPost
The Stakes Have Never Been Higher
Related
Before You Go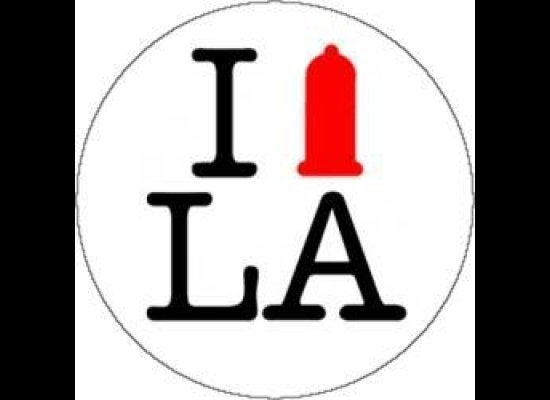 Finalists In The LA County Condom Design Contest
Popular in the Community