Millions of Americans watch X-rated films -- heck, it's a multi-billion-dollar business -- but could dabbling in a little porn now and then hurt your marriage? New research says yes.
The study, published in Psychology of Popular Media Culture, concluded that the more a person watches porn, the more likely they are to be accepting of extramarital affairs -- which the researchers note is one of the leading causes of divorce in the U.S.
Researchers used data from 551 married adults collected by the General Social Survey (GSS) -- the only national, personal interview survey examining social beliefs in the U.S.
In order to determine their porn consumption, participants were asked questions like, "Have you seen an X-rated movie in the last year?" Then, to gauge their thoughts on cheating, they were asked questions like, "What is your opinion about a married person having sexual relations with someone other than the marriage partner?"
After examining all the responses, researchers note that the results were clear: "Pornography consumption was associated with more positive subsequent extramarital sex attitudes in both analyses."
They then extrapolated that, because extramarital affairs are one of the most-cited causes of divorce in the U.S. and porn depicts non-marital sex as "normative and rewarding," it can be said that porn plays a direct role in the breakdown of marriages.
"If pornography consumption leads to more positive extramarital sex attitudes as the results of the panels suggest, pornography consumption may be a contributing factor in some divorces via extramarital sex behavior," the study states.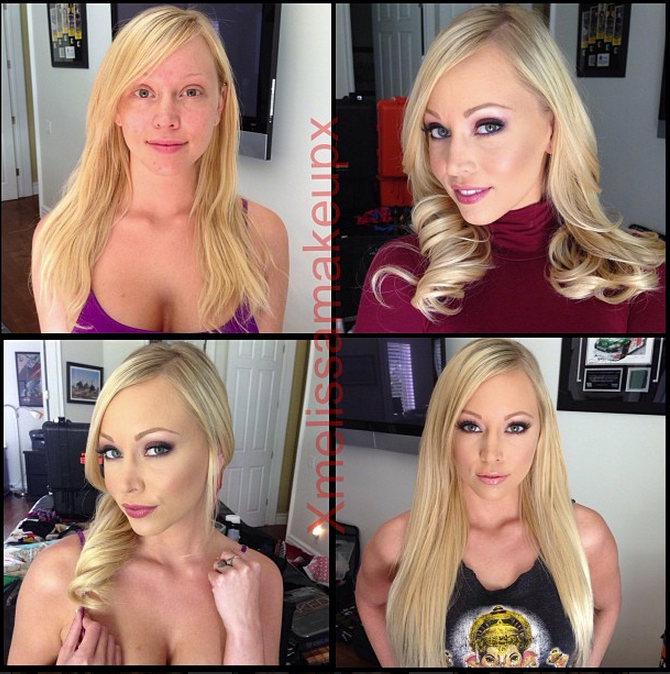 Porn Stars Without Makeup
Popular in the Community