In 1966, an attractive high school senior named Howie Gordon was elected president of his class at Taylor Allderdice High School in Pittsburgh. The popular student with the physique of someone who worked out daily also was halfback on the football team.
Although Gordon toyed with the idea of becoming a rabbi, he ditched it upon discovering he'd have to study Aramaic for two years. After graduating from Antioch College in Ohio in 1970, he met his wife Carly -- who would go on to become a therapist -- and had a different kind of religious experience: "wife at first sight."
But something was missing from Gordon's fairly idyllic existence.
"I had my wife and I had all the love I needed. But sexually speaking, I wanted to explore something else," Gordon, now 65 years old, said. "I wanted to have a sexual experience that had nothing to do with love or relationship. I wanted some sex as 'recreation' and I wanted one of those 'bad' girls'."
And so, with his wife's blessing, Gordon went on to become one of the biggest porn stars of the 1970s and 1980s.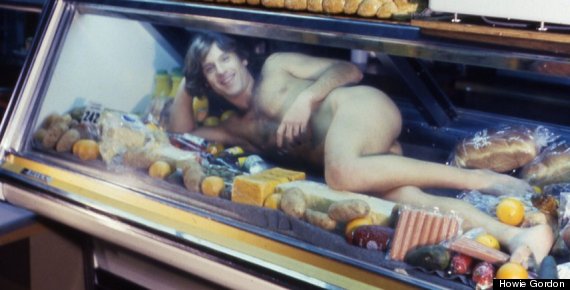 Gordon in 1979 at the now-defunct Moishe's Delicatessen in Berkeley, Calif.
His first job offer even came via his wife. Back when both were acting students in California, a call came in one day from an agent looking to cast a feature film. After answering the phone, Carly told the agent to describe it. He characterized it as a "fun-filled romp through a hospital."
"Is this a porno film?" she asked. "Yes, it is," he replied. "I'm not interested," Carly told him, "but I think my husband would be," and she handed Gordon the phone. At the time, he was only 29.
Taking the job, Gordon says, was a no-brainer. "I went from doing construction work for $5 a day to getting a blow job in 1977 for $200," he told The Huffington Post.
In the book, an incredibly candid, riotous and fascinating read, Gordon shares not only his years in the porn industry, but also writes of his life as a doughy Orthodox Jewish kid on the East Coast who shed 50 pounds in high school and went on to star in more than 100 films in the late 1970s and early 1980s while simultaneously raising three children with his wife in Berkeley, California.
Although the films varied in quality -- "Talk Dirty to Me" was one of the most commercially successful -- all of them permitted Gordon to live out his sexual fantasies while staying emotionally faithful to his wife.
Gordon explained that while he and his wife allowed each other to have separate lovers at the beginning of their relationship, jealousies eventually began to surface. "In those days we thought of jealousy as being like racism or imperialism. It's something that wasn't right," he said. "Of course we were dead wrong. When you love somebody, you don't want to see them touching someone else.
"After we married in 1975, she pulled back from that dance [of having personal lovers], but I didn't," he said. "When I later got involved in the adult business, it reduced our stress levels to have my 'extra cookies' with other women come out of the adult business activities in place of what had previously been personal affairs. The difference there being that when shooting was done -- everybody went home.
"That worked a while for us to varying degrees of success," he added. "Sometimes, the lines would get blurred between the personal and the professional -- especially when I was on location with my leading lady in another city."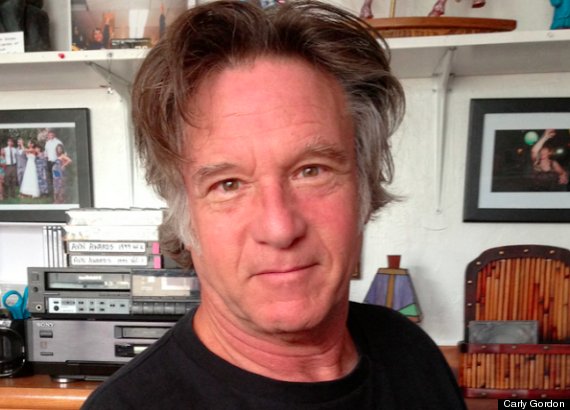 Gordon today, age 65.
But for the most part his wife was okay with Gordon working on porn films, he explained, because she viewed it as work. "I wanted some of that dirty stuff," he said. "I was able to satisfy my [sexual appetite] and do it professionally and leave it at the office."
The couple's first child was born in 1982, years after Gordon had been established as a major porn star. Two other kids soon followed, one of whom went on to help Gordon edit his "Hindsight" book.
"People would call on the phone asking for Richard Pacheco and my daughter would answer the phone and I'd tell her never to hang up because Daddy uses that name when he makes movies," he said. "She would say 'oh, can we see your movies?' And I'd tell her that Daddy makes grownup movies."
One of the most entertaining parts of Gordon's story is when his parents found out about his career choice. And it all started with a phone call from his Cousin Jimmy in Pittsburgh.
"I picked up the phone and all I heard on the phone was 'you're busted. Cousin Burton saw you in a porno movie'," Gordon said.
That was the impetus Gordon needed to force him to tell his mother.
"'I've got some news. I made an X-rated movie. I didn't want to tell you, but Burton saw me and I wanted you to hear about this from me and not from anyone else'," Gordon recalled telling her. "She responded 'Cousin Burton goes to those kinds of movies?'"
There was no fire and brimstone. While his parents weren't thrilled, Gordon says that fame has a way of making even porn acceptable. By that time, he had picked up many accolades for his acting -- including two Best Supporting Actor awards from the Adult Film Association of America -- and had worked alongside Marilyn Chambers, one of the biggest porn stars of all time. He also had been named Playgirl's Man Of The Year in 1979.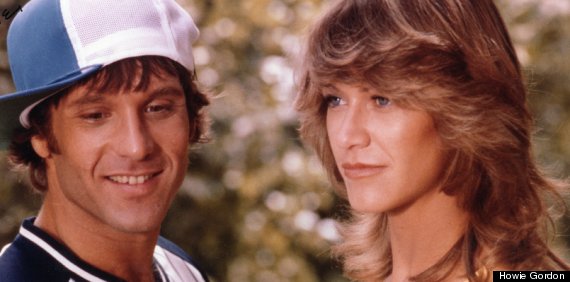 Gordon with Marilyn Chambers in the movie "Insatiable."
But in November 1984, at nearly the height of his career, Gordon decided to stop acting in porn movies without condoms as a result of his wife's concerns about AIDS. On Nov.10, 1984, the San Francisco Chronicle headlined a story about two men who had contracted AIDS from some San Francisco prostitutes; as a result, he says, it was no longer seen as just a gay disease. That decision cost him most of his adult film opportunities, ultimately pushing him to pursue non-sex roles as well as a career as a director and writer.
"I tried to do safe sex in three movies but I lost my erection all three times," he said. "I was 39 and thought this might just be a younger man's game, and I retired as a sex performer."
So what do the rest of the folks from his old Pittsburgh neighborhood think? Judging by the book endorsement he received from his former English teacher, Lenore Mussoff, they're pretty darn proud.
"How can I ever forget this senior class president who charmed and challenged teachers and students alike?" she wrote. "It's been 45 years since I was Howie's English teacher and his wit, personality and talent still shine brightly in my memory. Buckle your seat belts, readers.
In addition to Mussoff, his long-time neighbor in Berkeley, Whoopi Goldberg, is a fan, and even wrote the book's foreword.
"I know a lot of folk feel that it's destructive to young women," she wrote. "But as you read this book, remember, it was a different time. It was the time of storytelling with an X rating, and there's no one better to tell this story than my friend Howie Gordon."
Calling all HuffPost superfans!
Sign up for membership to become a founding member and help shape HuffPost's next chapter
BEFORE YOU GO
PHOTO GALLERY
Most Common Sex Myths About Boomers