The pornography industry in Southern California is calling for a moratorium on production for the second time in less than a month after another performer tested positive for HIV. The news was first reported by Xbiz.com, a trade publication for the pornography industry.
The announcement comes on the heels of performer Cameron Bay's HIV positive test, confirmed by the Free Speech Coalition, the adult entertainment trade association, on Aug. 22. In response to Bay's diagnosis, FSC announced a moratorium on new production, but it was quickly lifted Aug. 28 after the industry's medical advisory council cleared all the performers who had worked with her.
However, on Tuesday, six days after the moratorium was lifted, Bay's boyfriend, performer Rod Daily, announced on Twitter that he also had tested positive for HIV, according to the Los Angeles Daily News. At the time, his diagnosis was not confirmed by FSC.
Friday's call for a moratorium did not name the infected performer, so it's unclear right now whether the production halt is in response to Daily's positive test or another performer's test. The FSC statement did say that the initial August moratorium prevented on-set transmission of HIV when it comes to this latest case.
UPDATE Sept. 7: A spokeswoman for FSC confirmed to HuffPost that Rod Daily's test results did not spark Friday's call for a moratorium on porn production. Original story continues below.
"Because of these precautionary steps, the performer who has now tested positive for HIV, had not performed since BEFORE the first moratorium and was prevented from performing due to the required retest," said Dr. Sean Darcy in the FSC statement. "Therefore, no performers were exposed to a new risk of on-set transmission as a result of this latest case, or Ms. Bay's infection."
When Daily first tweeted about his diagnosis, FSC initially said that it did not have enough information to declare a second moratorium, as Daily did not inform the coalition of his results, reported the Daily News.
Daily also told the Daily News that he has worked exclusively in gay pornography since 2010, which mandates condom use in all productions.
Last November, Los Angeles County voters passed Measure B, which mandates condom use in porn production and requires companies to apply for public health permits before filming. However, the AIDS Healthcare Foundation, which championed the measure, recently criticized the Los Angeles County Department of Public Health for failing to enforce the law.
The LA County Department of Public Health declined to comment on this individual case, citing confidentiality and privacy issues. However, a spokesman confirmed to HuffPost that the department has not received a report of an HIV case.
As for compliance with voter-approved Measure B, the spokesman clarified that the department is still evaluating a recent federal court ruling that deemed parts of Measure B, especially enforcement, to be unconstitutional. From the statement:
Public Health continues to evaluate Judge Pregerson's ruling that preliminarily enjoined significant portions of Measure B after determining those portions to be unconstitutional. Public Health, however, continues to accept applications for permits under Measure B.
CORRECTION: This story was updated to reflect the number of HIV positive tests confirmed by FSC. The number is two and we regret the error.
Related
Before You Go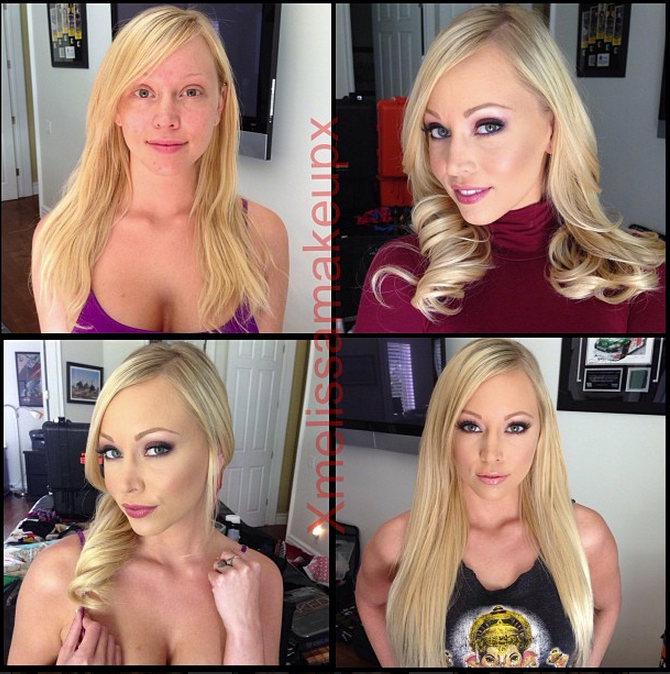 Porn Stars Without Makeup
Popular in the Community