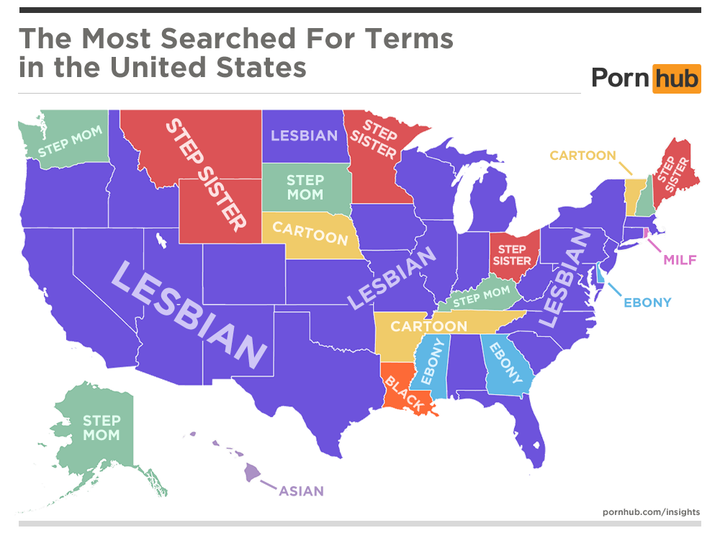 Even in this deeply polarized country, Americans can agree at least on a few things.
A recent survey of PornHub's most popular search terms reveals that "lesbian" is the most common X-rated request among the 50 states. Other top contenders are "cartoon" and "step sister" -- spelled as two words.
When it comes to female-on-female action, left-leaning states like California, New York, Massachusetts and Oregon found common ground with more conservative states like Alabama, Utah, Idaho and Oklahoma, the map shows.
Of course, it should be noted, that the porn portrayal of "lesbians" and the actual experiences of women who identify as lesbians are separate things.
Left-leaning Washington state also found common ground with the right-leaning states of Alaska, New Hampshire, South Dakota, and Kentucky thanks to their penchant for stepmoms.
A different sort of hot momma is popular in Rhode Island, where the No. 1 search term is "MILF".
Nebraska, Tennessee, Arkansas and Vermont meanwhile reveal themselves to be into "cartoon" flicks. That would include raunchy versions of "Super Mario" and "My Little Pony."
"Ebony" and "black" search terms are the most popular search terms in the southern states of Mississippi, Louisiana and Georgia, where there is the greatest concentration of African Americans, according to the 2010 U.S. Census.
Hawaii has a high concentration of Asian Americans, and that most likely explains why people there are searching -- you guessed it -- Asians.
Related
Before You Go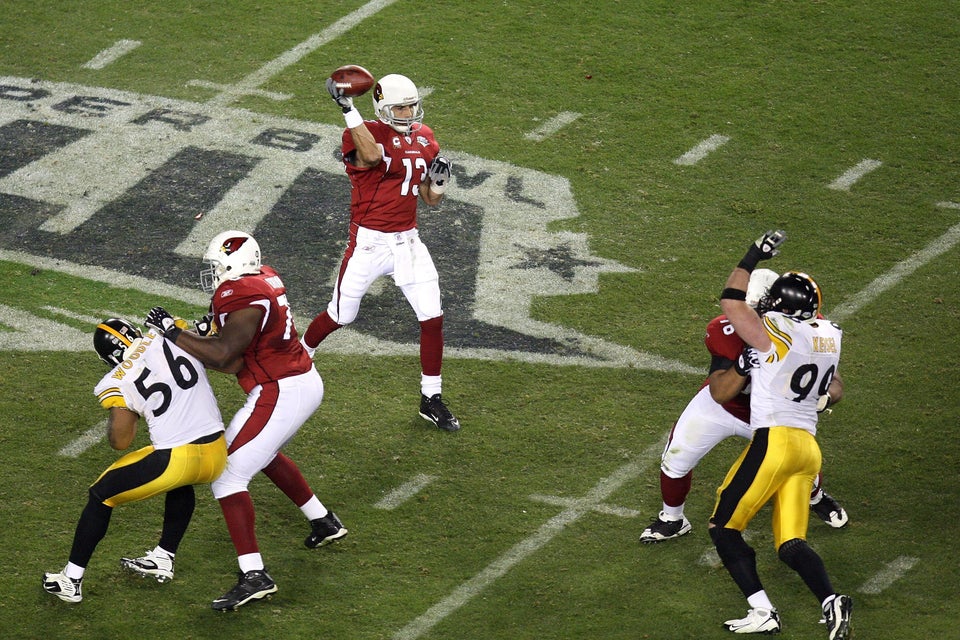 Oops! Accidental Porn
Popular in the Community