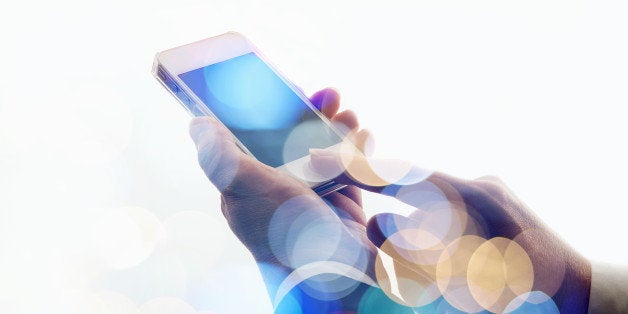 Sexting begins in middle school, according to Christy Girard, the Greenwich Police Department's liaison detective with Greenwich, Connecticut's private schools.
"Right now, there's a lot more filming going on than all parties involved know about, so when two kids hook up, they don't realize that one of them might be recording... or other people out there could also be recording," said Girard.
Enmeshed in educational efforts preventing risky teen behavior, Girard believes technology and rising access to information have had dire consequences, as virtually all of Greenwich crime ties back to the Internet.
"If you have a phone and a tea party, you won't have a problem, but if you have a phone and alcohol, you'll have lots of problems. With technology, teens also have easier ways to connect not only to drug dealers, but also to pornography that can be very violent and doesn't teach kids what sex really is, what love really is, or what relationships really are," said Girard.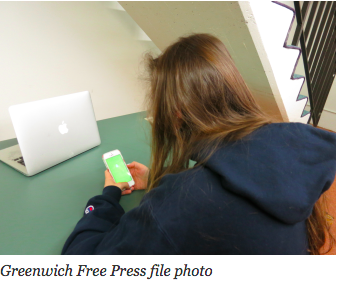 The ubiquitous nature of cell phones with cameras is increasing accessibility and crime rates.
"The big problem is that parents don't realize this," said Girard. "They're just giving phones like full computers to very young kids without knowing everything that can go on and simple restrictions [parents] can put on the phone."
Cyberbullying and other risky behaviors associated with social media are increasing because children are receiving phones at younger and younger ages, Girard said.
"Parents aren't in tune as much as they used to be because there's such a disconnect between the parental generation knowing about computers and teenagers knowing about computers," said Girard, stressing that educating parents, "the cell phone suppliers," is an integral component of prevention efforts.
Girard mentioned that her own daughter has an iPhone with simple restrictions: a preset list of phone numbers she can dial, a block on sharing photos, and no Internet access. This way, "She can have a phone and keep herself safe," Girard said.
Geotagging, or geographical identification metadata attached to photos and videos, is another gray area Girard said most teens are unaware of.
"Kids don't realize that they totally lose control of accessibility to that information. Once it's out, it's out. Whatever they were doing behind closed doors is no longer private," said Girard.
Hoping Apple will integrate parental controls into future products, Girard also advises teens to limit their social media connections to people they personally know, as opposed to friends of friends.
"There's always that balance of how much protection and privacy we have and how much freedom of information we have," said Girard. "The world can go in two different directions, and it's tough--photos will be out there forever."
Calling all HuffPost superfans!
Sign up for membership to become a founding member and help shape HuffPost's next chapter