OK, the dog doesn't literally sniff out porn; he sniffs out electronics. But there is often porn on them.
Bear, a 2-year-old black lab rescue, has been trained to track down hidden flash drives and other devices that might contain illicit material. According to NBC, only four other dogs in the U.S. have the unique ability.
"I thought I was being punked, but it does work," Steven DeBrota, the lead prosecutor on the Fogle case, told NBC in a segment on Bear featured Wednesday.
And according to the dog's handler Todd Jordan, Bear -- whose training took just four months -- is indispensable in taking a bite out of crime.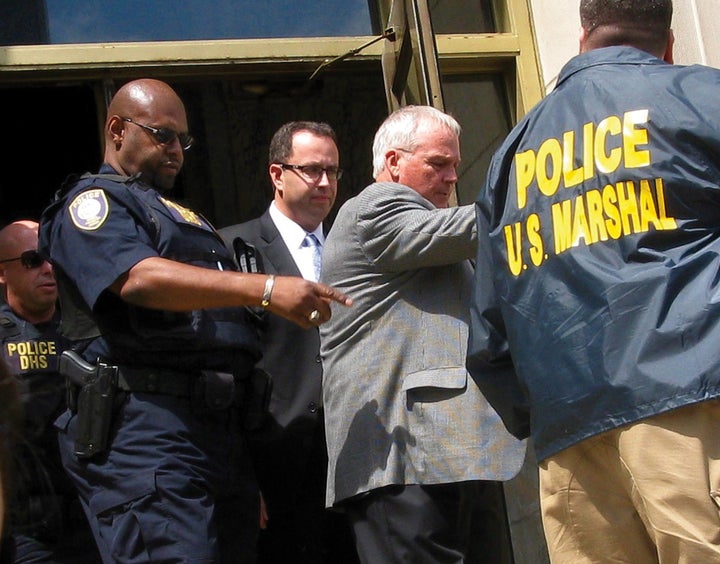 Prosecutors recovered a considerable amount of digital media from Fogle's house, including 16 smartphones, five basic cellphones, five MP3 players, five tablets, six laptops, one desktop computer, six hard drives, five cameras, 10 flash drives, 10 memory cards, 46 CDs and 22 DVDs.
Jared Fogle