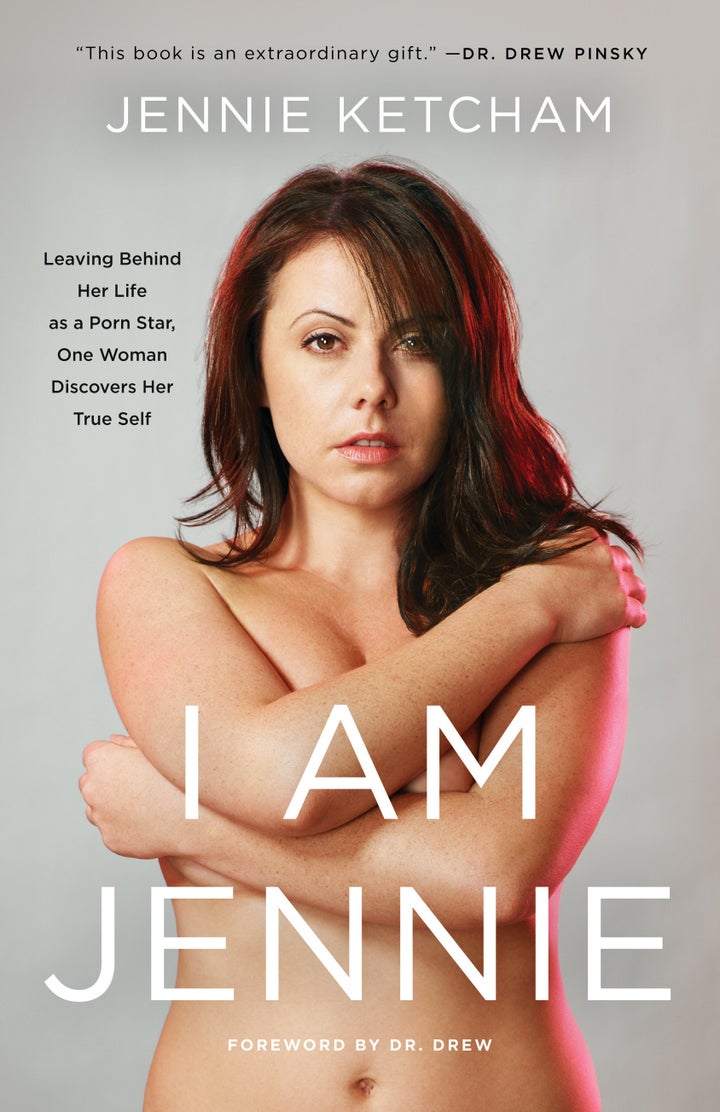 Everyone wants to write a book at some point, and anyone with an ego like mine is interested in writing a book about herself. Maybe it's because I live in Los Angeles, but in response to my excitement about the July 10 publication date of my book, I Am Jennie, [Gallery Books, $24.99] I often hear the same response: "Oh you wrote a book? I want to write a book too!" I'm not saying that those who wish to write a book will not do so. Nor am I saying that those who wish to write a book should not at least try. But I am saying that there is much more to writing a book than the desire to do so. I suppose it's the same with any arduous feat. It starts with want. It is accomplished with determination. Oh yeah, and an entire village of people propping you up.
Call me delusional, but when I thought of writers -- of ANY writer -- I pictured a solitary person sitting in a dimly lit room smoking cigarettes, drinking brown liquor and slaving over a typewriter. For some reason, the editor and copyeditor never came to mind. The publisher was a building filled with faceless people, and the publicist was nothing more than a handle on Twitter. I guess that's the magic of any big production, whether book, film, television or press. We, the audience, never know just how many people it took to make the thing-we-are-buying happen. But, now, I know almost exactly how many people it took to make I Am Jennie happen. A whole freaking lot. Which is funny because it took a whole freaking lot of people to help me become the person I am today.
I started writing my blog, Becoming Jennie, because I felt if I proclaimed my retirement, pride would forbid me from returning to that world of pop-shots and easy cash. What ended up happening was beyond any hope I could have ever had for myself. Aside from my girl-who-writes-words skills changing from f*#$ed up to readable and finding an incredible community of people who comment regularly and participate not only in my recovery but in their own, I was lucky enough to be seen by the right woman with the right connections. She saw something in me much bigger than I saw in myself. And like Daniel Kahneman says in his book, Thinking, Fast and Slow, sometimes success is just talent + luck. I lucked out in every sense of the word. And I've been lucky my entire life.
It was luck that landed me on Sex Rehab with Dr. Drew and Sober House, and found me receiving pro bono therapy from Jill Vermeire and guidance from my mentor, Dr. Reef, after both shows. It was luck that allowed me the willingness to change everything about my life, and to have the majority of people in my life welcome that change. It was luck that inspired forgiveness in people like my dad, whom I'd excluded from my life for nearly 13 years, and ex-boyfriends that I'd cheated on with relentless fervor. Luck landed me my first job out of pornography, working as a hostess for $10/hr, with a wonderful boss and no judgment. And it was luck that brought the man I love into my life.
Then again, looking back, luck has been keeping me alive for many years. I was lucky that I didn't get HIV performing in pornography for eight years. Lucky that I wasn't kidnapped or (fill in the blank) on any of the countless blackout nights of my drinking career. Lucky that I graduated from high school and finished enough college credits so now that I'm back in school, I'm a senior and not totally overwhelmed. There are so many days and nights in my life where things could have gone terribly wrong, I can't help but think that this Lady Luck chick has been on my side for a long time. There was just an almost equally long time during which I wasn't on the right side with her.
A few days ago, Gallery Books sent me the first two copies of I Am Jennie, the physical manifestation of a two-year labor of love. Words smithed together into sentences, sentences joined into coherent thoughts, and some of those thoughts, as reckless and occasionally destructive as they often were, were the thoughts that had carried me throughout my adolescence and young adult years; the thoughts that fought against luck and all those people who have always tried to help me. Other thoughts, streamlined in the language of recovery and reinforced by the people whom I am lucky enough to be loved by, represent the hope that carried me away from a self I no longer identified with. Luck has surrounded me through this entire process called life, and in recent years, it is undeniable the amount of luck I've had. From finding Gallery Books, Jen Bergstrom and Kara Cesare, the company and women willing to take a chance on me, to Sarah Tomlinson, the sherpa who helped lead me up the mountain that is writing a book, my luck is totally obvious. To working with Patrick Price, the editor who saw something in the book that I could no longer see, and my agent Terra Chalberg, who fought tirelessly to put it all together, and who often talks me off the ledge of grateful-but-is-this-really-happening? overload, luck seems to fill every empty space in my life. And to the thousands of people who have stood beside me through this experience and the countless people I can't thank here--rest assured, I know I'm a lucky girl.
REAL LIFE. REAL NEWS. REAL VOICES.
Help us tell more of the stories that matter from voices that too often remain unheard.