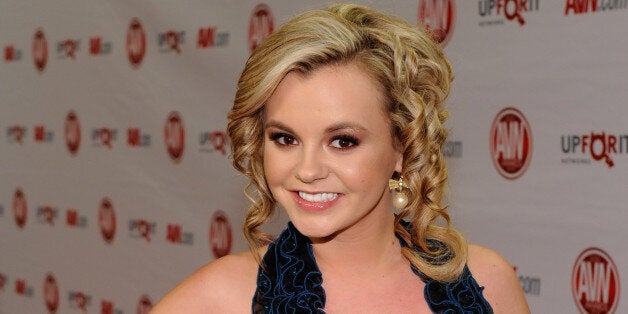 "To all the young women thinking about doing porn; I didn't find Jesus. I don't hate porn. I didn't have any bad experiences. But trust me when I tell you not to do it."
Olson doesn't just highlight the issues a woman might face within the porn industry, but the discrimination she'll most likely experience when she tries to leave it.
On June 17, Olson tweeted a screen shot of a letter to her 900,000 followers, writing: "When you do porn you automatically become a segregated part of society that is held to prejudice without the support of activists for your human rights." Read the rest of her letter below:
Many adult performers of all genders have shown support for Olson by retweeting her message, including Madison May and Simon Roberts.
She told the outlet she was recently turned down to model for a company that had previously sponsored one of her projects. "They don't like that I did porn. That's it. I can give you so many examples. Almost daily. But it happens all the time," Olson said.
"I made a choice. I chose the sex industry. I honestly feel like there's not enough of me for there to be a group that [requires] legal protection," she said. "I know how to capitalize from my name and will always be able to work for myself in some form so I'm not concerned, but that doesn't mean I think it's okay. It's not okay, [and] women that have done porn are not lesser than."
As Olson noted in her tweet, once a woman leaves the porn industry, she is likely to be treated very differently than her male counterparts. Men get a pat on the back for being sexual, while women are repeatedly shamed for it (a.k.a., slut-shaming). With this stigma surrounding women's sexuality and sex work, former porn stars like Olson, who are open about their past or whose past may be discovered, can face limited career options once they leave the industry.
Even more troubling is the fact that shunning adult performers is a logical result of how society views female sexuality. "Sluts" aren't tolerated in "respectable" society, and porn stars -- who unapologetically make money for having sex -- are the ultimate sluts.
We're calling bullsh*t on that one.
Related
Before You Go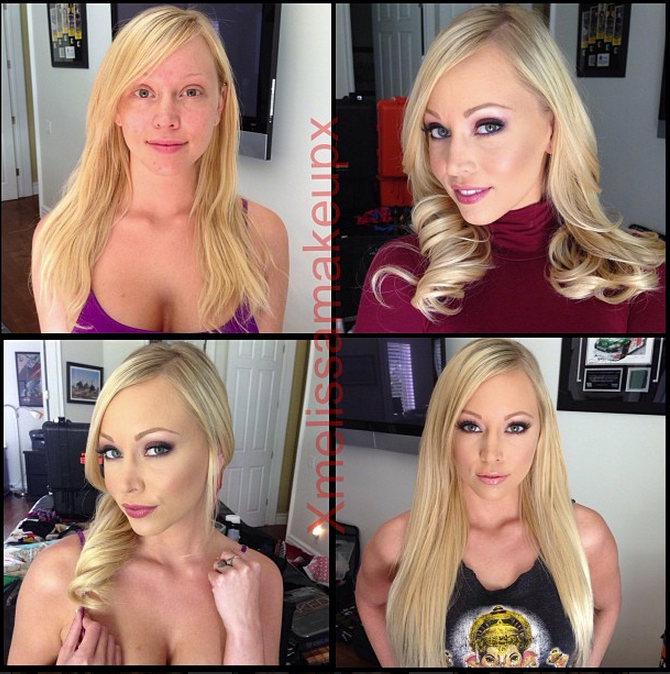 Porn Stars Without Makeup