When photographer Roger Kisby went to the AVN Adult Entertainment Expo in Las Vegas in January, he decided to photograph some of the porn stars from a different angle.
"That was kind of challenge, how to shoot them in a way that not necessarily hasn't been done before," Kisby, a Texas native who now lives in Brooklyn, New York, and photographs everyone from celebrities to crowds at EDM shows, told The Huffington Post Monday. "These are people who are photographed constantly. How do I make something a little more genuine and authentic?"
So Kisby decided to shoot portraits of the adult actors and actresses, all from different ethnicities and backgrounds, while they were topless for his series "Head." Yet the nudity was not gratuitous.
"They have a certain way they're used to being shot," he told Slate. "They'd have a kind of porn look that they do -- the sexy eyes and pouty lips. You'll still see that in some of the pictures I've shown. But I tried to steer them away from that."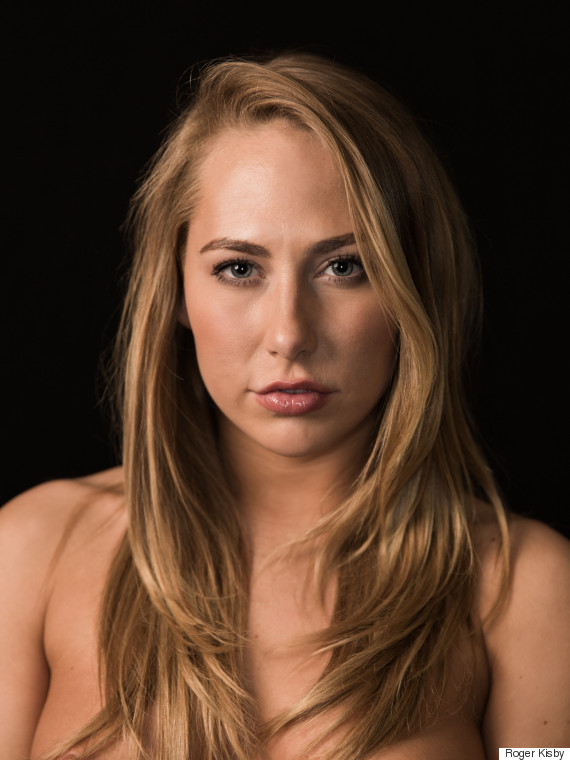 Carter Cruise
Although Kisby had to shoot most the portraits quickly in a corner of the convention center and did not have time to sit down with the stars to get to know them, he sought to capture an intimate authenticity.
"How do I show a genuine, intimate portrait of XXX actors without showing them sexually?" he asked. "How do I get to the heart of who they are? My thought was simple portraits, isolated on a single color [with a] black background. Have them take off their shirts so there is the implied nudity ... I wanted to show them as real people, humans. I'm not trying to say, 'They're just like us.'"
But, ultimately, Kisby discovered they are just like us.
"They're just twenty-something girls," he added. "Some of them are in college. One of them is reading Joseph Conrad."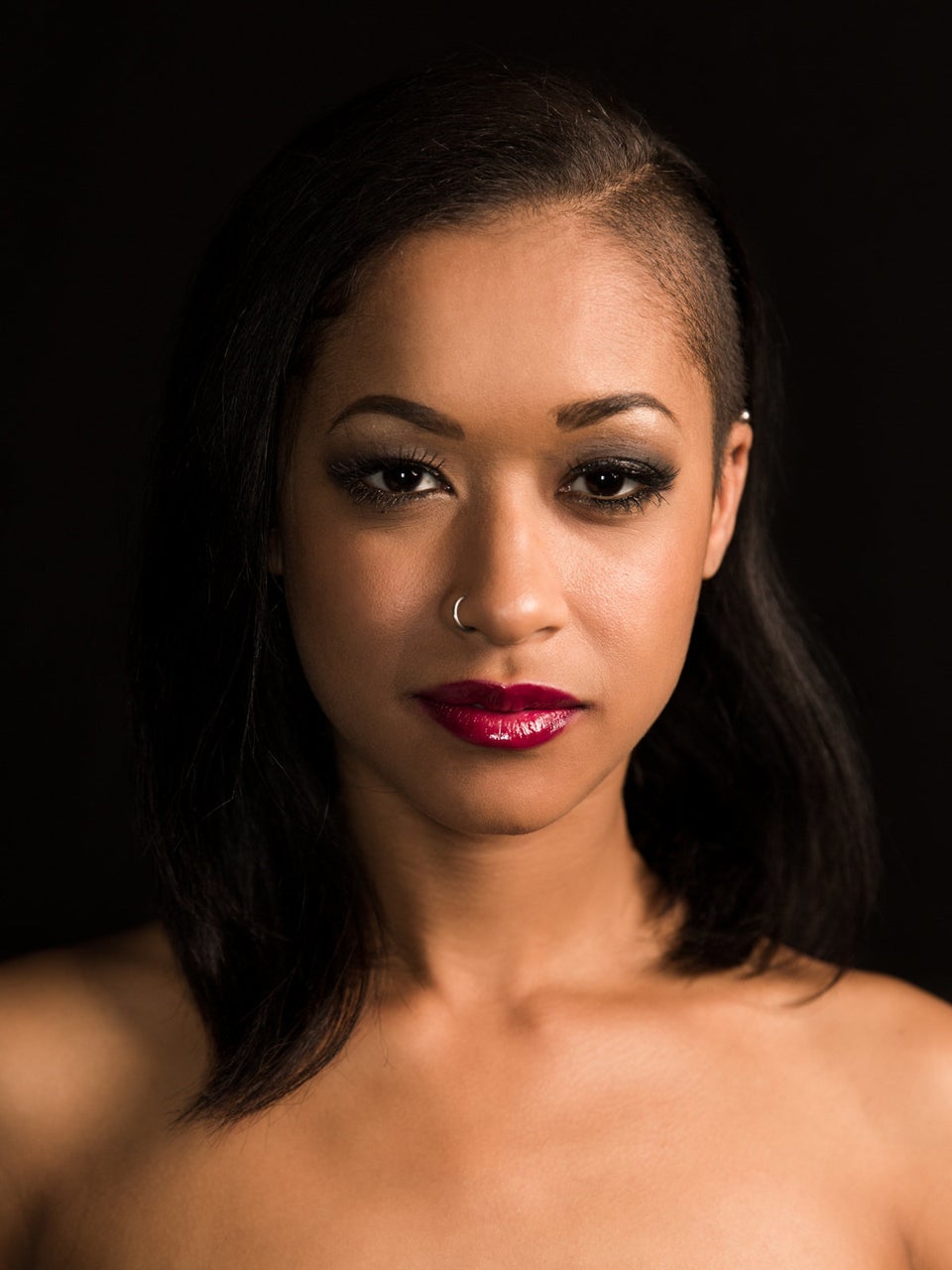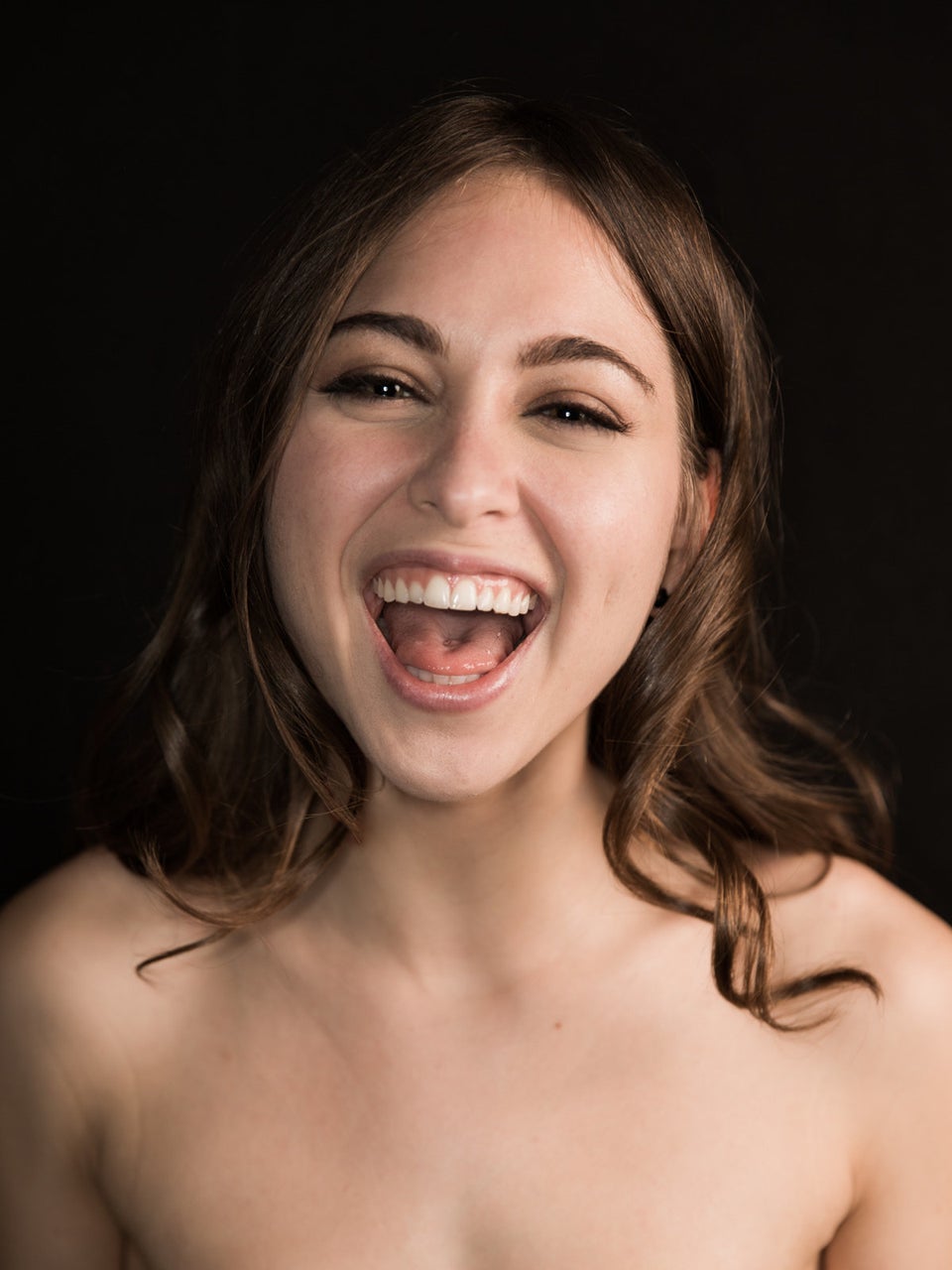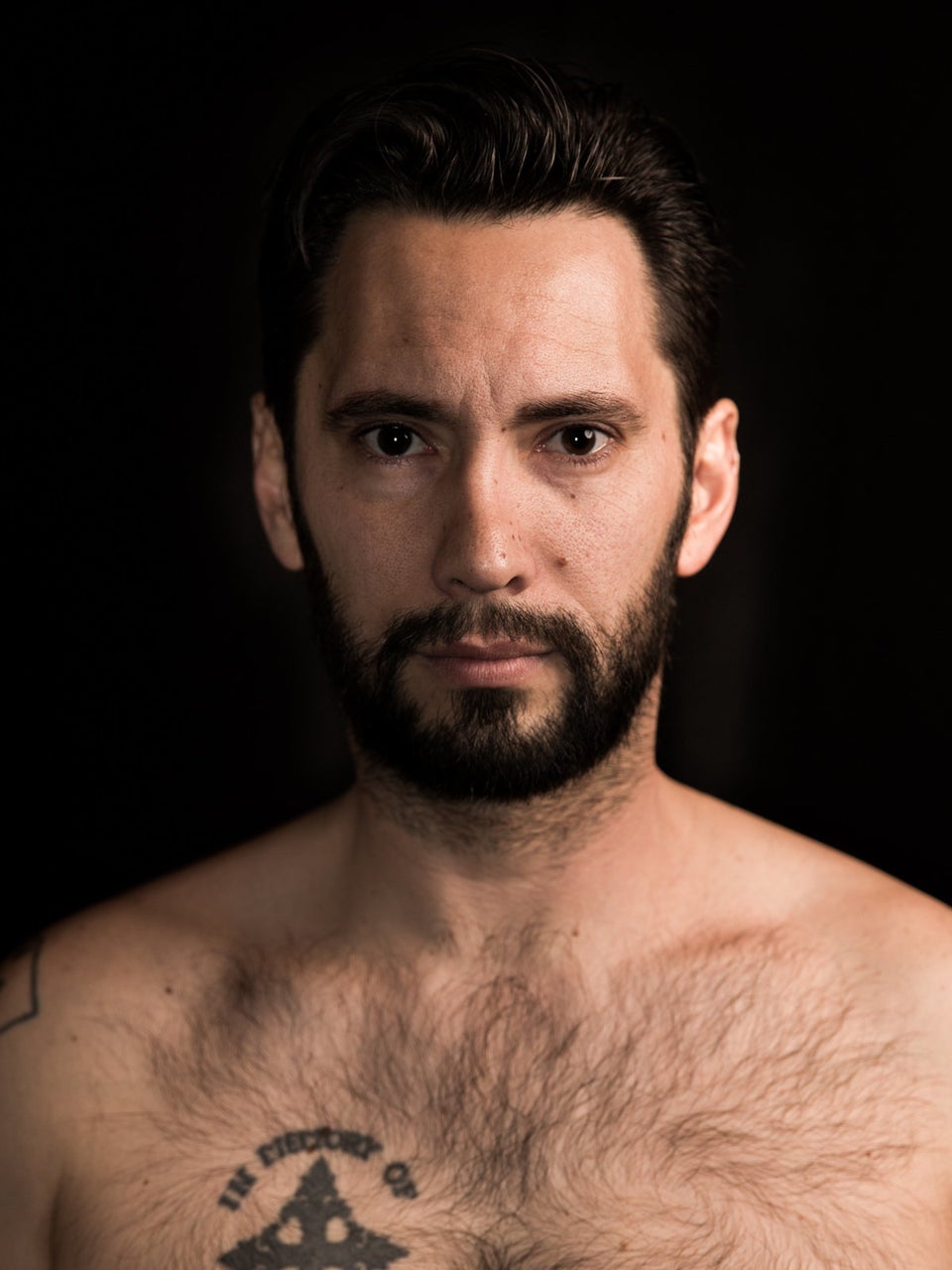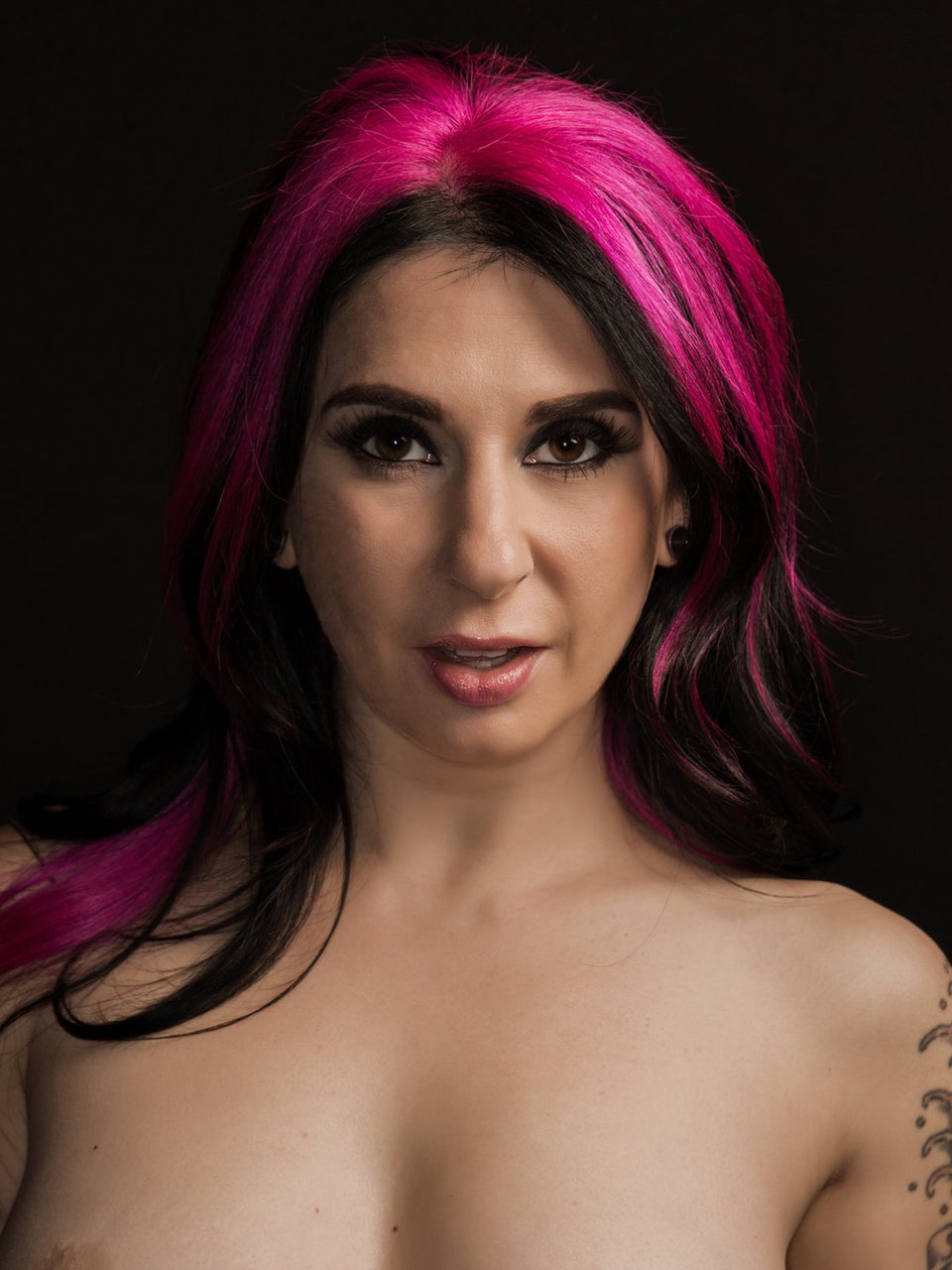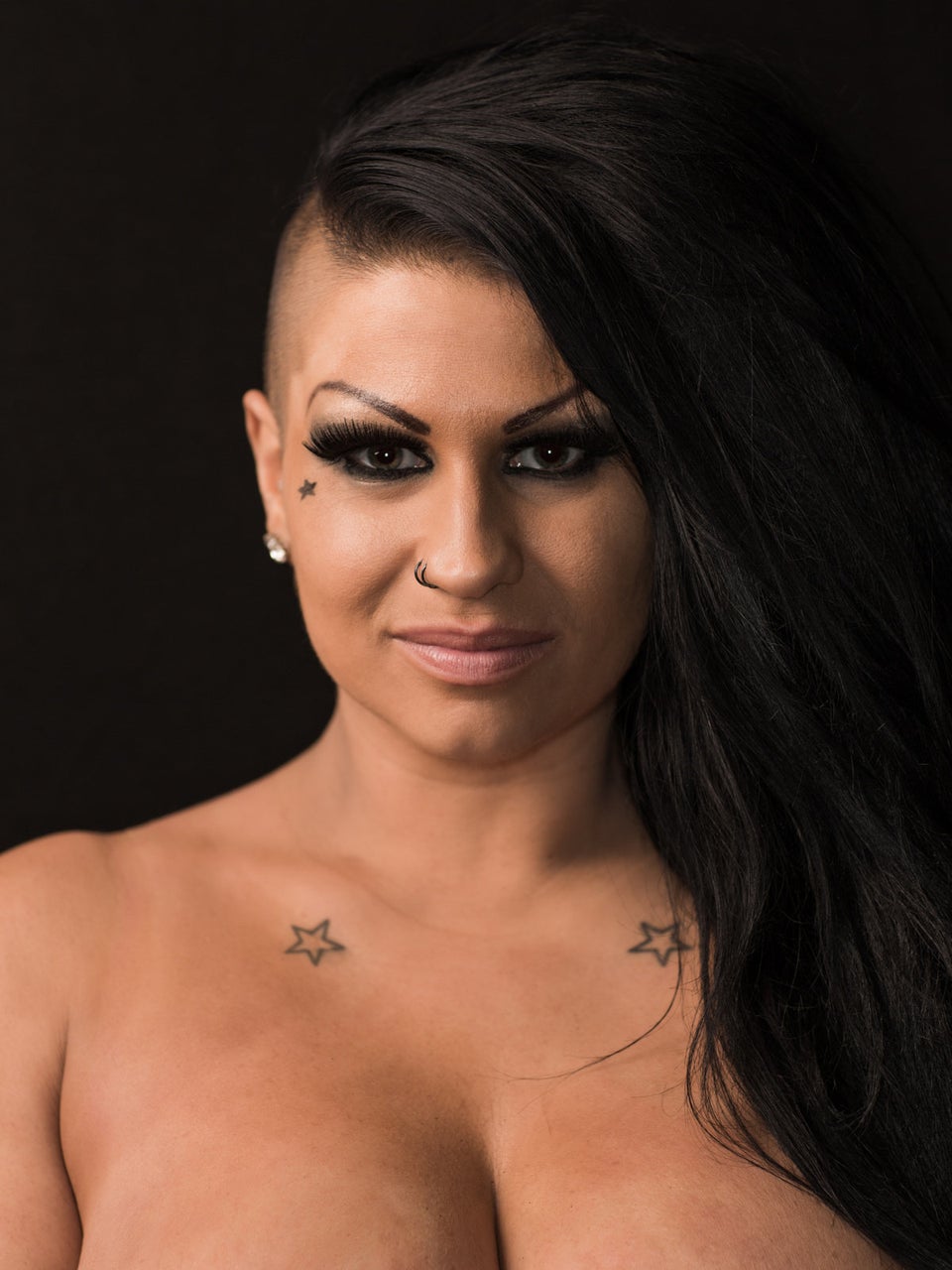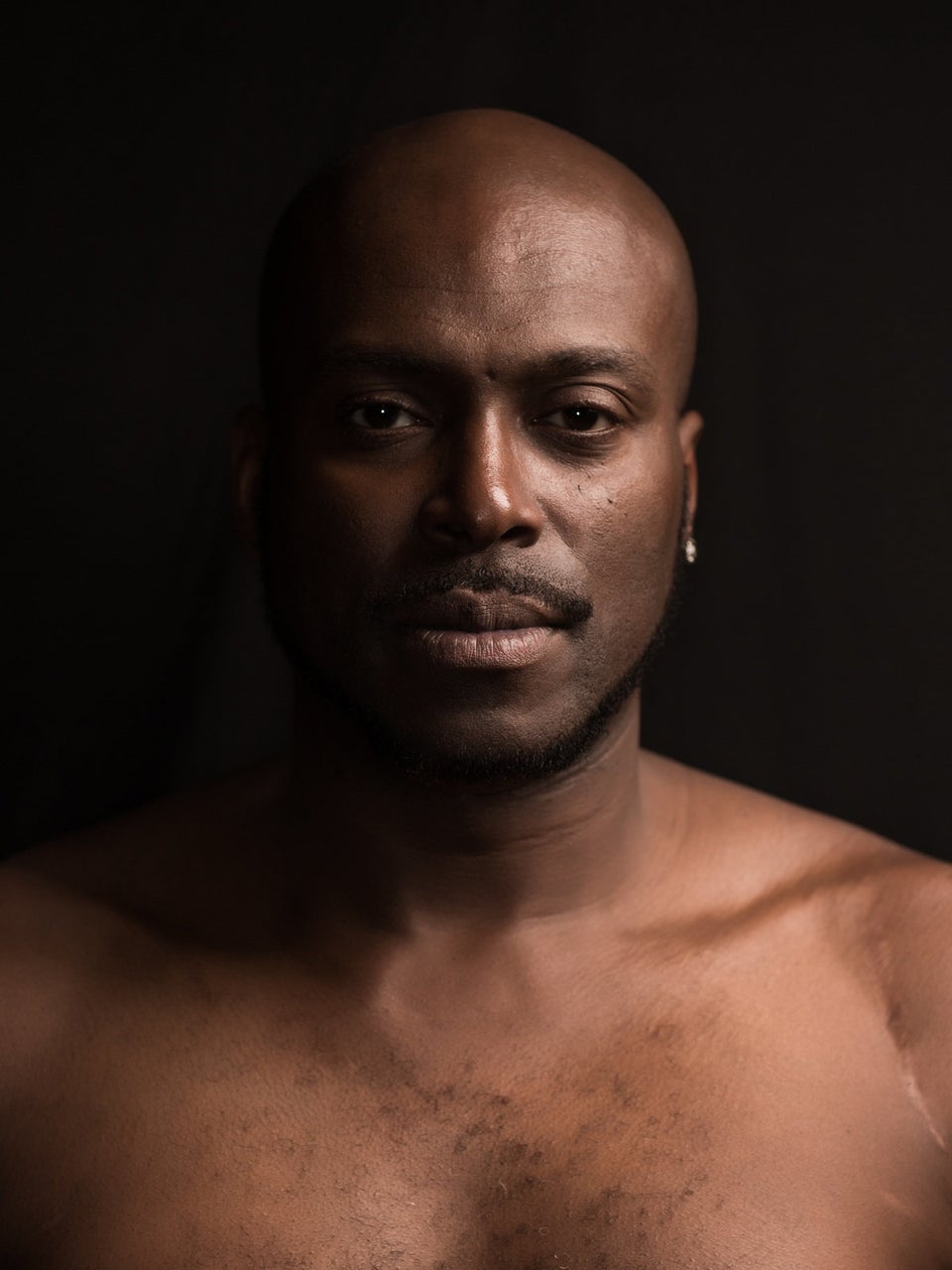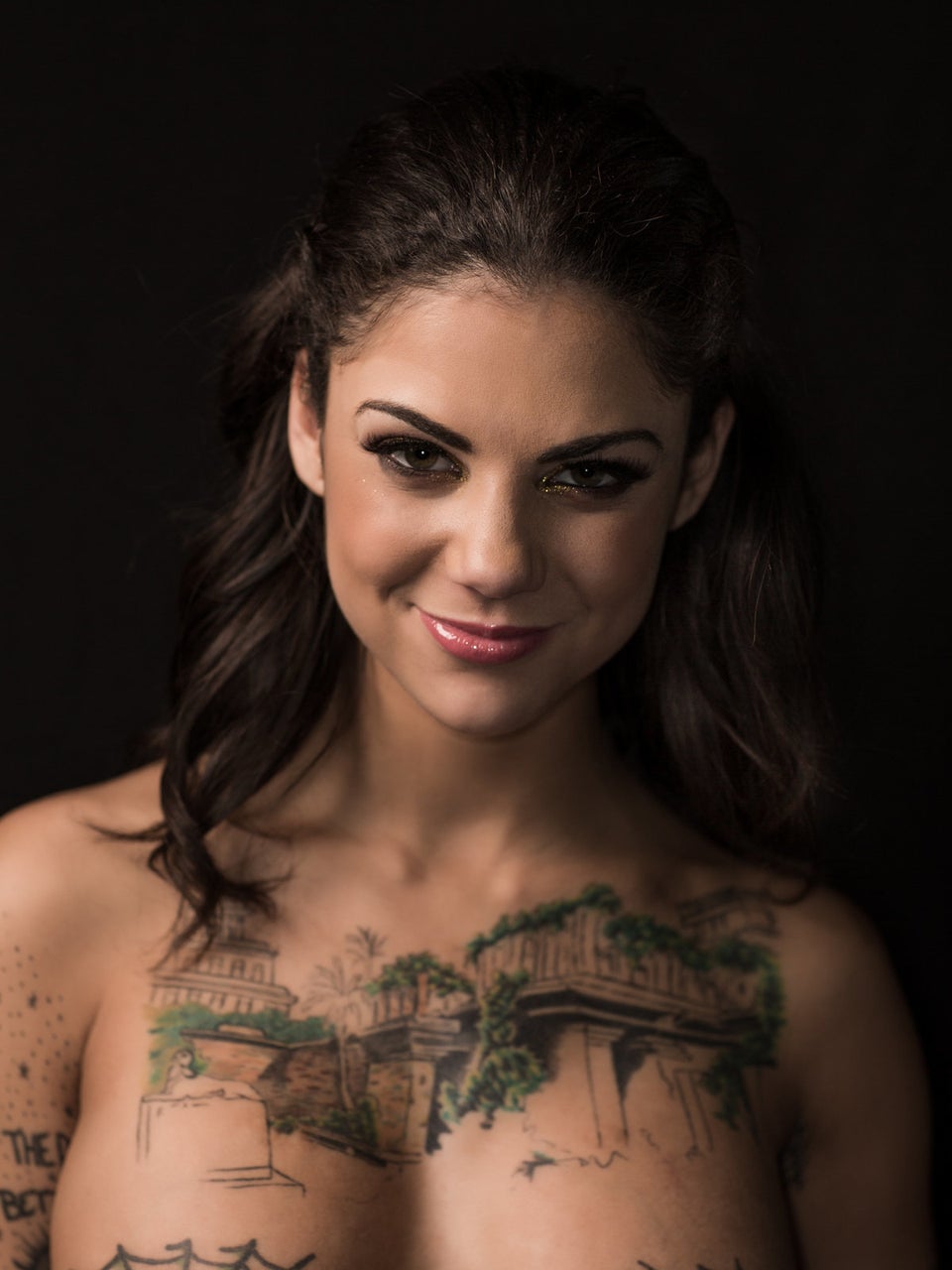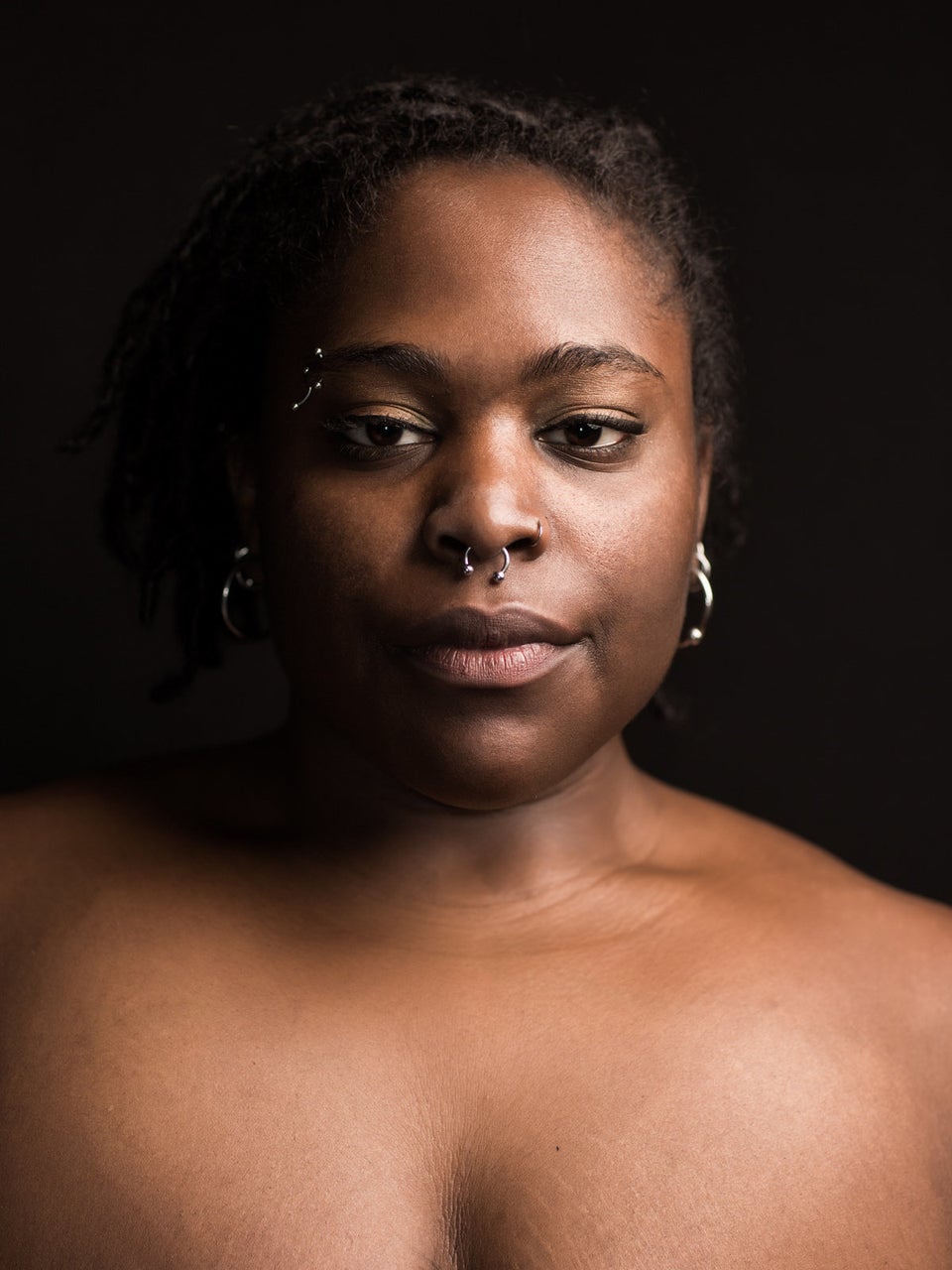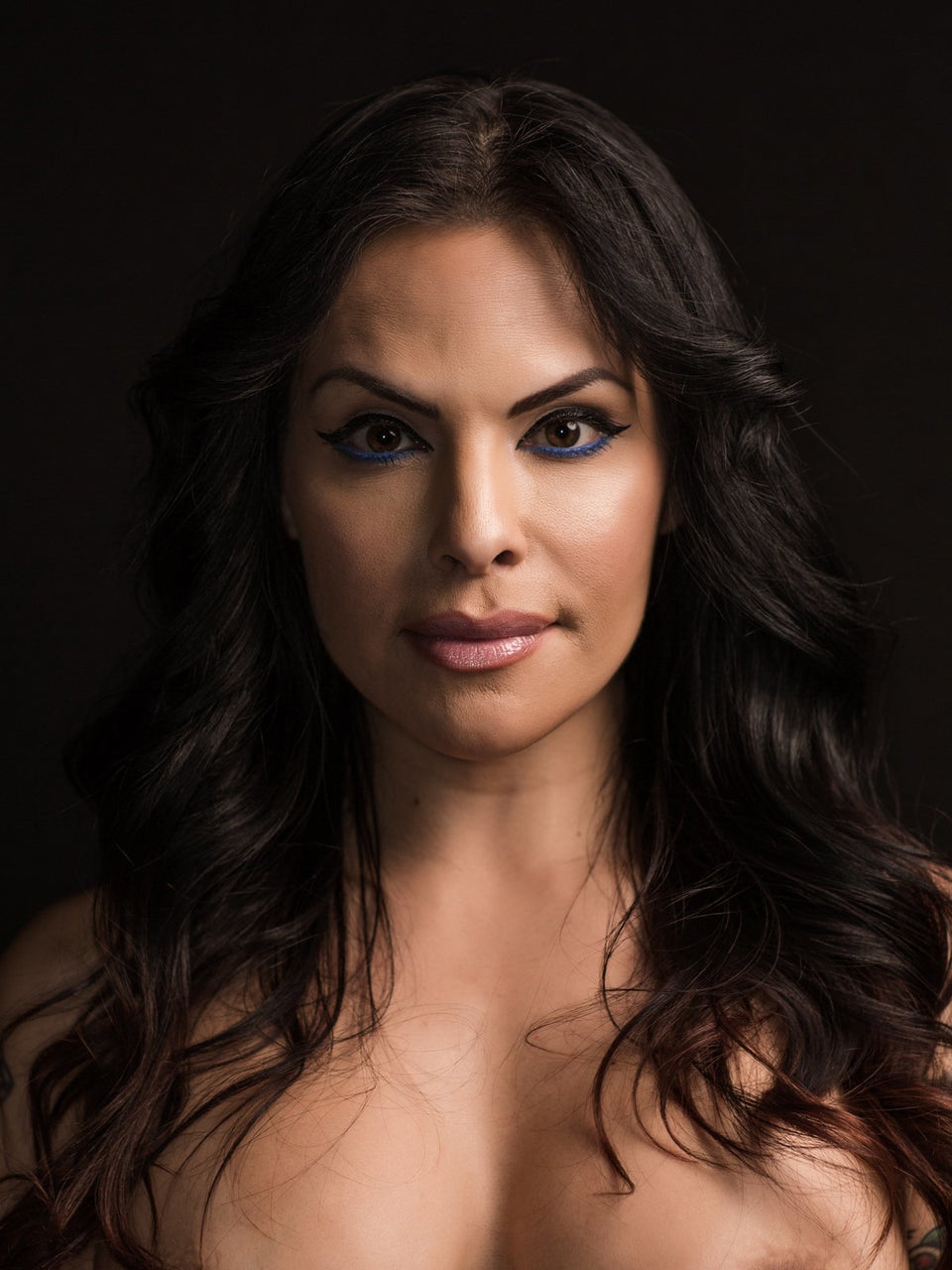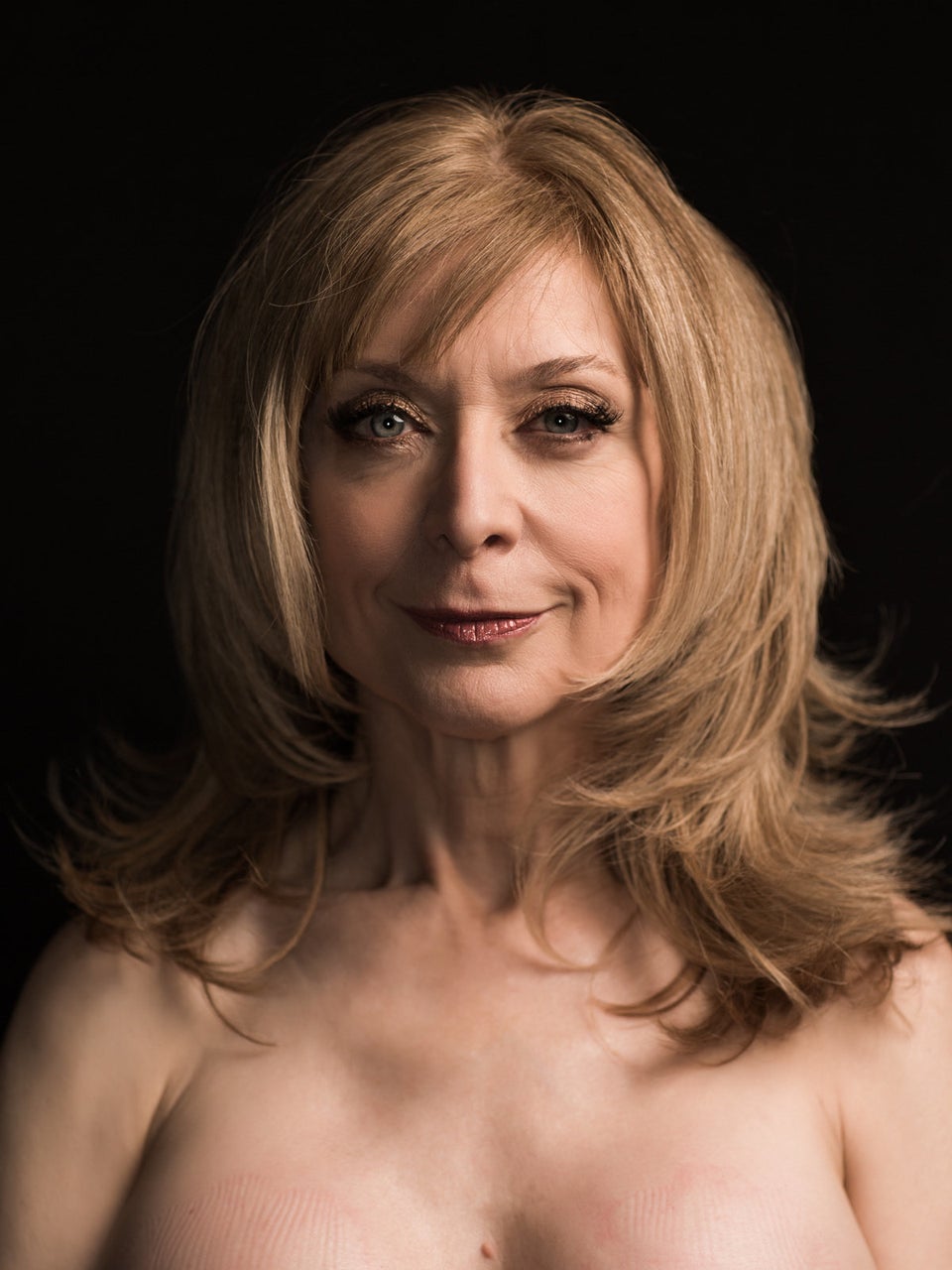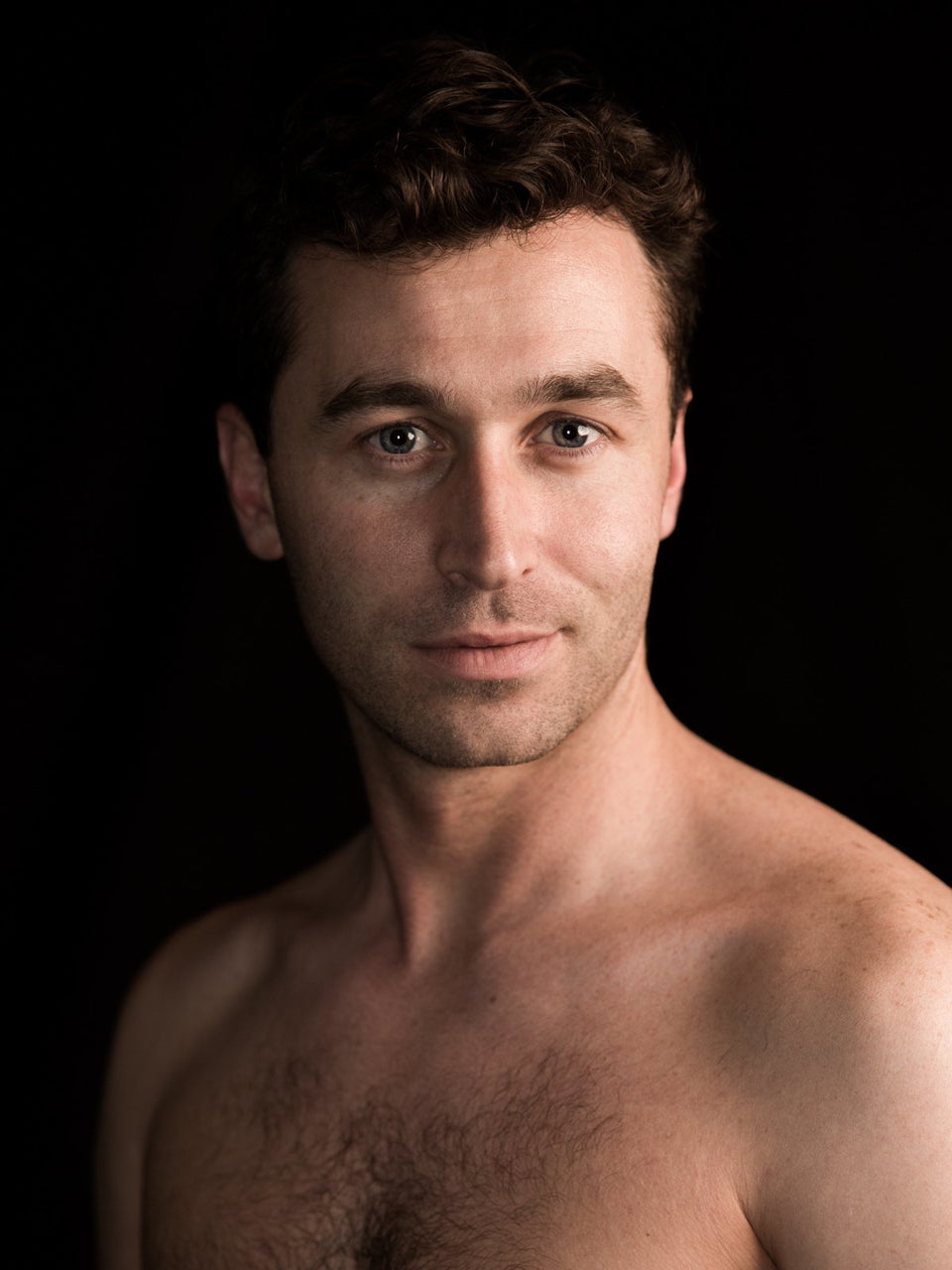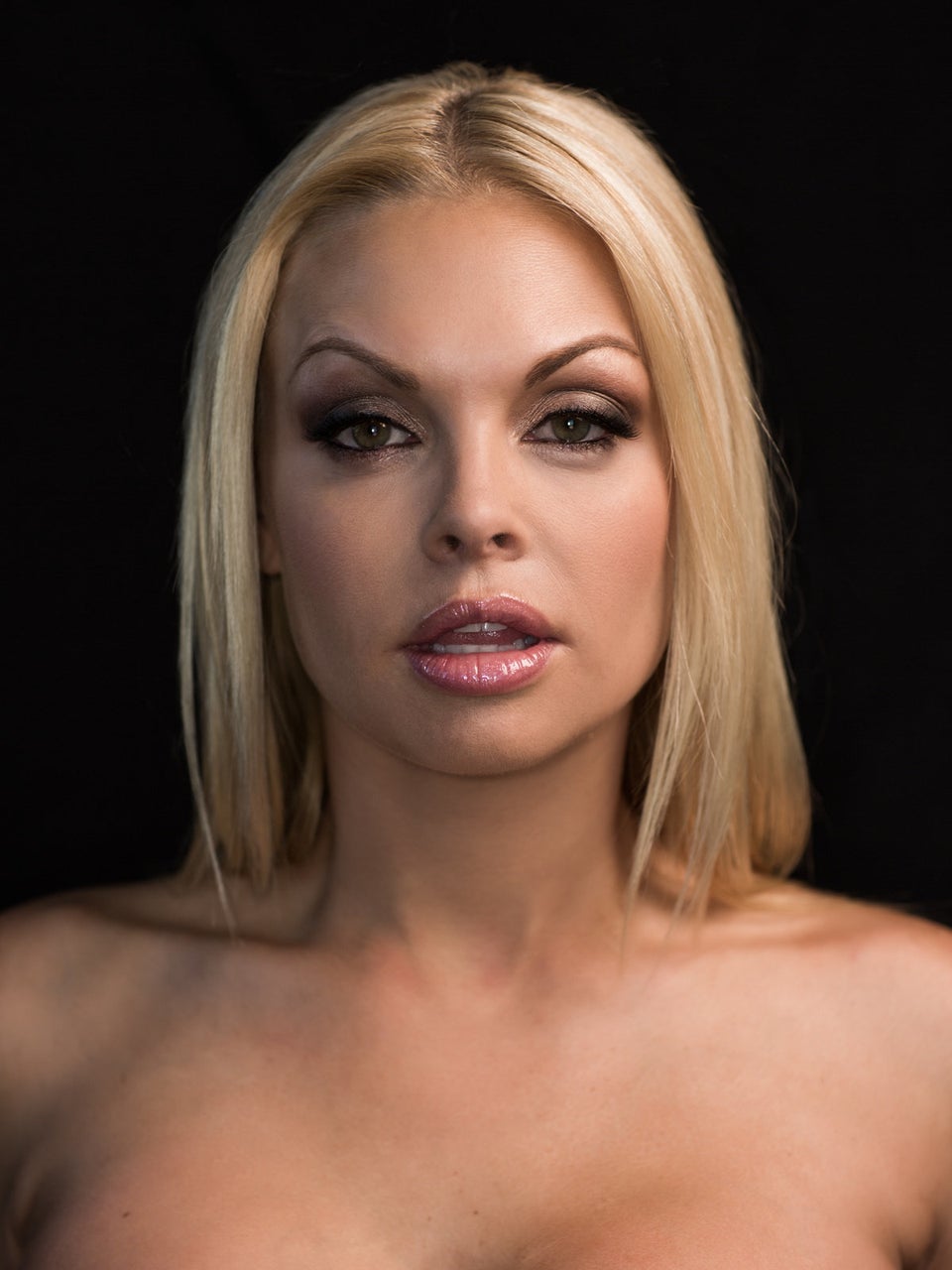 Related
Before You Go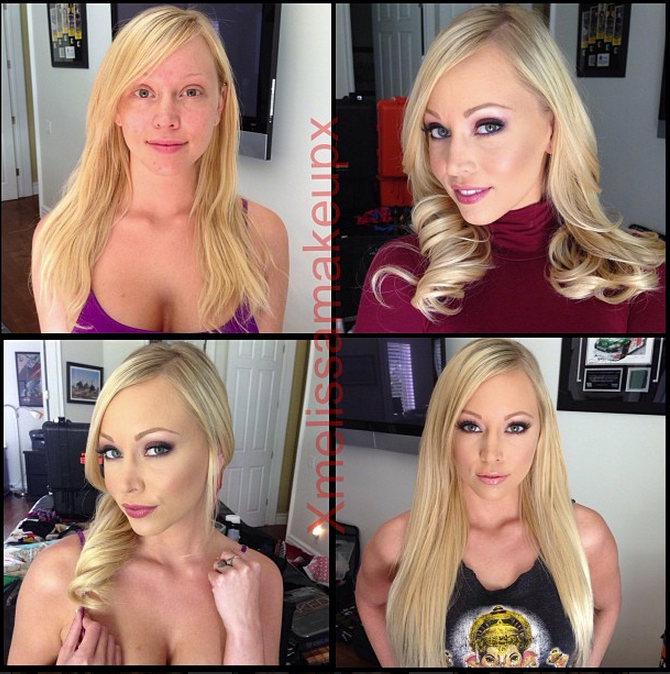 Porn Stars Without Makeup
Popular in the Community