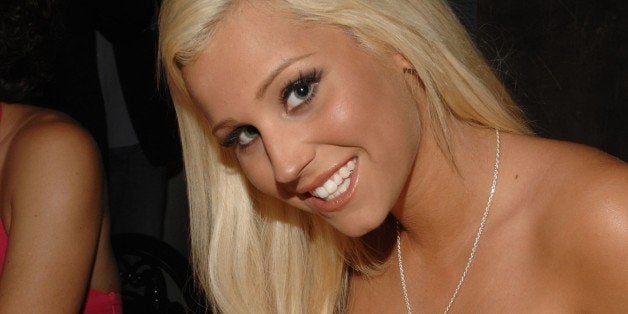 Spencer Scott is a 25-year-old cosmetology student who dreams of opening her own salon. In a few years, according to her current plan, she'll also stop doing porn.
Scott moved to Los Angeles from Georgia in 2007, when she was 18. She had started doing modeling as a teenager, but after meeting a Playboy Playmate, Scott decided to give nude photography a try. She became Playmate of the Month in October 2007, and after appearing on the TV series "The Girls Next Door," Scott began shooting solo masturbation and girl-on-girl porn.
Even though a countless number of people have seen her naked body, Scott's work doing porn is still not something she shares when she goes to class.
"It kind of puts you in a socially awkward position," she said. "I totally avoid it. I don't tell people. I say I'm in school."
"If I get to know [people], and don't feel like they're judgmental," she added, maybe then she'll open up. But people are always shocked, she said.
"Shocked" doesn't quite describe the response to the news, a few months ago, that a Duke University freshman is pursuing a porn career outside of class. The freshman, Belle Knox (pictured below), received mostly unwanted attention when she was outed on campus, leading to hate mail and threats against Knox and her family.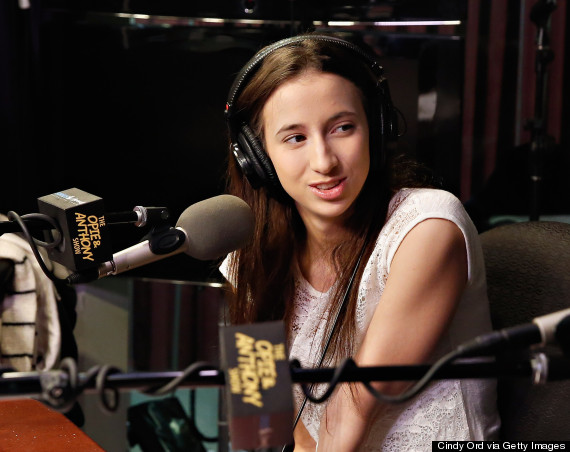 While students at Duke might not have known about student porn stars, women in the industry say there are plenty of them around.
If not for privacy issues, simply "the attention at school can be overwhelming," said porn star Tasha Reign, who's a student at the University of California-Los Angeles. That's part of the reason Scott preferred that her own school's name not be published.
Like Scott, posing nude was something Reign always wanted to do. Neither Scott nor Reign are doing porn to cover tuition bills, as Knox is. Instead, attending school is just something they wanted to do on top of working in the adult entertainment industry.
"Spencer Scott" and "Tasha Reign" are also not their real names. Neither is "Belle Knox," for that matter. Each is a stage name, something frequently used by porn stars as an attempt to maintain privacy and some separation between their professional lives and their lives off-camera.
Despite her use of a stage handle, Scott made it clear she doesn't have any hesitation about her career in porn.
"I'm sexual in expressing yourself -- I mean, who doesn't like getting paid having sex with people you like?" Scott said with a laugh. "I'm laughing about it, but it's true. It doesn't feel like work."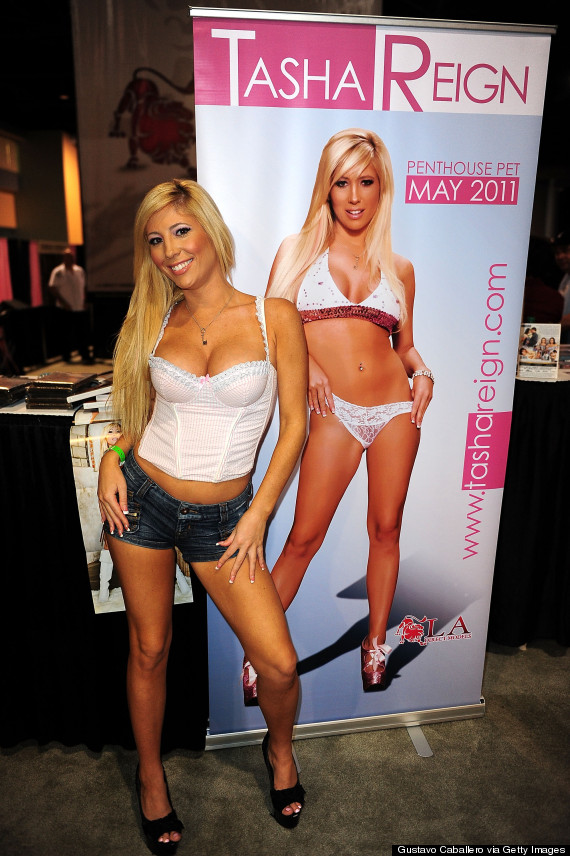 Reign (pictured above), who was also on MTV's "Laguna Beach," argues that people like herself and Scott have a unique perspective as student porn stars because they're in L.A., where the adult industry is a more visible part of day-to-day life. Reign has been invited to speak on panels and in front of classes at UCLA, one of the world's most well-respected institutions. One time at an on-campus cafe, she said, a guy behind the counter admitted he was a fan of Reign and bought her lunch.
"For the most part, people [on the UCLA campus] are pretty cool," Reign said. "Every time I go to school, people ask me for autographs and for pictures. It's kinda funny, though -- when I'm at school I never consider myself an adult actress that people are watching."
For all the hostility Knox has received, the 19-year-old women's studies major has said she has no plans to drop out or to quit doing porn. Knox has also said that she wants to use her notoriety as a chance to advocate for sex workers, something Reign, herself a gender studies major, is likewise passionate about. Perhaps, Reign joked, it was her experience doing Model United Nations in high school that's made her more inclined to speak up about political issues.
"There's kind of a misconstrued opinion about what's going on in the adult entertainment world," said Reign. "It's really created a kind of conviction in me to be strong and vocal about my experience. I want our society to evolve in our opinions when it comes to sex workers' stigmas and stereotypes to this minority group."
Both Scott and Reign have ambitions beyond performing in porn movies.
Scott hopes to open a salon specializing in hair color, while Reign has launched her own production studio, which has a distribution deal with the adult studio Girlfriends Films. Reign also has her own line of adult sex toys, most notably products based on "My Little Pony" for male fans of the show, or "bronies."
What always surprises them, they said, is the incredulity with which some people regard a woman who both attends college and does porn.
"I mean, it's fucking 2014 -- people should have a little bit more of an open mind about porn," said Scott. "It's so weird to me it's something that's not accepted yet. It seems so normal to me."
Popular in the Community