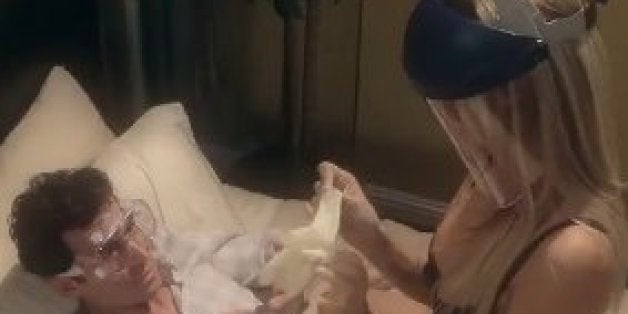 Should safety always come first?
Measure B -- Bill AB 640 -- gained national attention earlier this year by proposing that actors in the porn industry be required to wear condoms to prevent the spread of sexually transmitted infections.
The bill is stalled in the senate, but the most recent proposed draft would -- in addition to mandating condom use -- require that "personal protective equipment" be used to "prevent contact of an employee's eye; skin, mucous membranes, or genitals with the blood or OPIM-STI of another."
"OPIM STI" is defined by OSHA as:
Pre-ejaculate, ejaculate, semen, vaginal secretions, fecal matter and rectal secretions, secretions from wounds or sores that are potentially infected with sexually transmitted pathogens, any other bodily fluid when visibly contaminated with blood or all bodily fluids in situations where it is difficult or impossible to differentiate between bodily fluids.
The Oct. 2 draft of AB 640 was leaked to the adult entertainment blog Mike South last month. The full text of the new draft can be seen there. (WARNING: NSFW link)
Before Measure B passed, porn stars James Deen and Jessica Drake protested the measure by filming a satirical public service announcement depicting a future in which porn stars must wear safety goggles and protective head gear.
With the new AB 640 draft, it seems that their PSA may not have been so ridiculous after all.
Notably, some porn stars have vocalized support for condom mandates. Porn performers Cindy Starfall and Sovereign Syre told HuffPost Live in October that they would like the option to use condoms on set. Starfall said that directors and producers would regularly not allow performers to wear condoms even if they wanted to do so.

Before You Go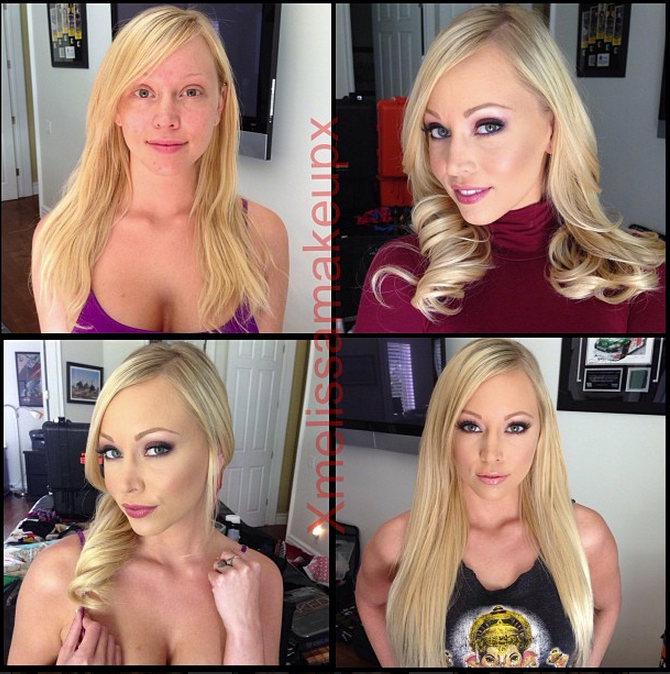 Porn Stars Without Makeup
Popular in the Community