 Maybe all the self-loathing associated with porn emanates from those watching it on their computer screen, not those performing on it.
A new study challenges stereotypes of porn stars having poor self-images and a history of sexual abuse. The research, which is published in the latest edition of the Journal of Sex Research, suggests that porn stars have higher self-esteem, a better quality of life and body image, and are more spiritual than their non-adult entertainment counterparts.
Researchers compared the self-reports of 177 porn actresses to a sample of women matched on age, ethnicity, and marital status. Comparisons were conducted on sexual behaviors and attitudes, self-esteem, quality of life and drug use.
The study found that porn actresses were more likely to identify as bisexual and to say they enjoyed sex. They also reported having sex for the first time at a younger age, 15, than their counterparts in the control group, 17. Porn stars were no more likely to have had endured sexual abuse than those in the control group, according to the Digital Journal. The actresses did report using more drugs than the control group.
Feminist commentator Dawn Foster criticized the study for whitewashing some of the porn industry's seedier aspects.
"It is dangerous to generalize about a huge industry: women who are successful and in control of their careers in one pocket don't speak for women in the less scrutinized parts," Foster told the Independent. "The study's main objective seems to be to prove that not all women in porn are exploited: no one has argued that. But glossing over the exploitative aspects helps no one."
The Sun reports that the actresses in the study had all been paid to work on at least one X-rated movie and ranged in age from 18 to 50. Their average career in the industry was 3.5 years.
Before You Go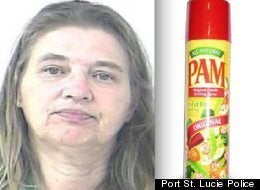 Bad Sex
Popular in the Community