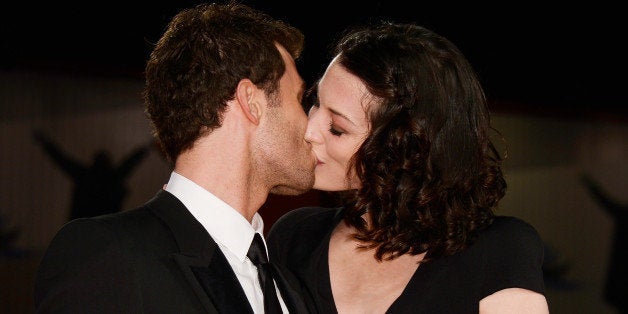 Sexual self-knowledge is crucial for everyone, but especially for porn stars, who make their living in the bedroom. Here, several porn stars share the ways they keep their sex lives healthy and fun -- and it turns out that even the less sexually adventurous among us can take a few (candid and uncensored) pointers from these adult entertainers.
If you're embarking on a course of sexual experimentation, said Dylan Ryan, a sex worker advocate and self-described "feminist porn star," make sure you have people in your life you can talk to about how you're feeling.
"When people get into trouble is when we stop examining ourselves or ignore our feelings and shut down about things," Ryan told The Huffington Post. "It's like closing the door to a closet. When you open it again, you might not remember all the things that were stuffed in there."
Ryan emphasized that physical health can affect mental health. "Stay healthy with the way you eat, getting exercise, physical fitness, yoga time with friends," she said. She also advised getting tested regularly for sexually transmitted diseases.
"As a performer, I am tested regularly even when I'm not working regularly," Ryan said. "I still like to know my status and be in clear communication with my partner. Sometimes it can be scary, but it's better to have information."
Alone time serves as a kind of mental checkup, and is often an essential part of self-care when your sex life is physically or emotionally turbulent.
"I start to get burned out on hookup culture and poly dating when I don't have my own 'me time,'" said Courtney Trouble, a pornographic actor and director. Trouble told HuffPost that time alone is a way to keep yourself feeling comfortable in your own skin.
"Even in my marriage, I make time for myself -- no dates, no hubby, just me," she said.
Want to experiment? The supplies you need are probably close by.
Sexual experimentation just might be good for you. According to a 2013 study in The Journal of Sexual Medicine, couples who have kinky sex may be more mentally healthy than their vanilla counterparts. Andreas Wismeijer, the study's lead author, said one possible explanation is that people who have experimented tend to be more aware, and more communicative, of their sexual desires -- and they've done the psychological work it takes to embrace preferences that lie outside the mainstream.
So -- are you interested in bondage? Don't worry if you don't have the nerve or the time to hit Toys in Babeland. "Everyone has an extension cord in their apartment," said Stoya, alt-porn star and author. "Everyone has things that can be made into toys."
For bondage experimentation, Stoya recommended cords and bathrobe ties. Other sexual predilections, she said, can similarly be satisfied with common household items. "There's no need to buy anything expensive if you're experimenting," she told HuffPost.

Tell your partner(s) EXACTLY what you want.
It's common sense: If you don't tell your partner what you want, he or she is never going to know to give it to you. "In America, a lot of people grow up and don't talk about consent or sexual desires," said Stoya, who writes a sex column for Refinery 29, a fashion and style site. "I'll get questions like: 'My boyfriend never eats me out and I'd like to get him to eat me out, but how do I get him to do it without having to talk about it?' And it's like, maybe if he's really into raspberry jam, you can leave a trail from the bed up your legs. But that's a whole lot of work instead of just, 'Hey dude, how about cunnilingus?'"
Don't be ashamed of your desires.
The exciting (and sometimes very scary) corollary to conversations like "Hey dude, how about cunnilingus?" is learning not to be ashamed of your own sexual desires -- or lack thereof.
"I was a swinger and I explored and I tasted all the flavors and it was crazy and amazing," Satine Phoenix, an artist and former porn star, told HuffPost. "But then I met this guy and I didn't want anyone else." Now, she said, she wishes that during her 20s, she'd paid more attention to herself and less to her peers.
Stoya pointed out the absurdity of shaming people for what they like in the bedroom. Sexual preferences, she said, are as arbitrary and varied as food preferences -- "but no one calls you a whore for liking Cool Ranch Doritos."
Support HuffPost
The Stakes Have Never Been Higher
Related
Before You Go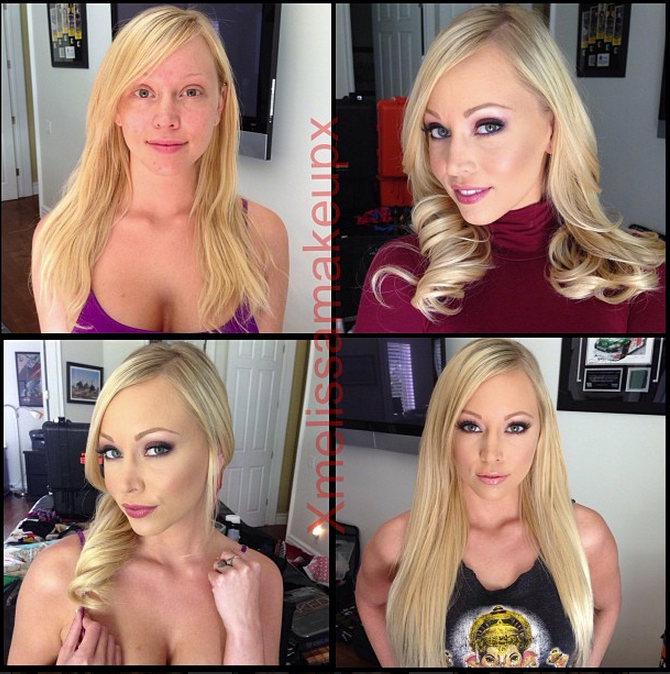 Porn Stars Without Makeup
Popular in the Community