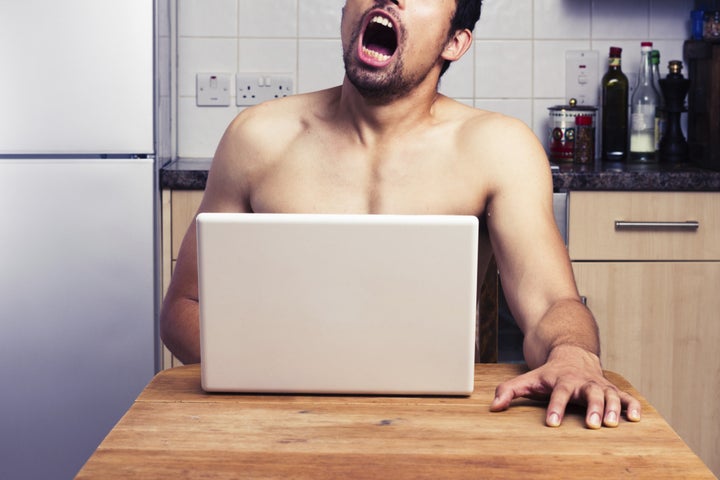 A new porn website promises to donate money to a good cause every time someone masturbates to its content.
Each time someone watches a video on IJustCame.org, the site will give a penny to charity. The founders admit there is no way to prove that's what viewers are doing while watching the porn -- they just assume masturbation is involved.
There is a catch: People are limited to two "donations" a day and there is a 15-minute cool-off between each charitable orgasm.
IJustCame.org was created by Stanford undergrads who are using the names Adam Lee and James Cook so that their foray into online porn doesn't affect any future career goals.
Lee said the idea came up "after a drunk night partying at frats."
It wasn't the worst idea they came up with that night.
"Originally, we were trying to build a Tinder for lunch, for people who didn't want to eat alone," Lee told The Huffington Post.
The two dumped that idea and decided porn was their ticket to online success. The charity angle popped up next.
Cook said he and Lee chose charities working on issues that the porn industry is accused of promoting, including sexual assault, rape and revenge porn.
"We're also supporting prostate and ovarian cancer research for obvious reasons," he said.
Lee and Cook tested the concept before launching the official website earlier this month.
"We launched a private version anonymously, and raised $1,000 for charity in a very short time," Lee said. "You can do the math on how many scenes were viewed, but that gave us the confidence to move forward."
They haven't donated the grand yet, saying the business model is set up for annual donations.
However, Lee and Cook did show HuffPost documents that prove they donated one day's worth of penny-per-stream profits to their three chosen charities.
That worked out to $38.92. The duo generously rounded up to $39, so each charity got $13 from "IJustCame."
Cook and Lee are currently making the donations out of their own pockets, but Cook said their business model is to get brands to sponsor each orgasm.
"Users will see the brand's logo and ad copy after they click the "IJustCame" button on the website," he said. "For brands, this means that they have the user's attention at the height of their attention and dopamine levels after they orgasm, which is a pretty big deal."
If things works out the way they hope, Lee said the website has the potential to donate millions of dollars to charity each year. Still, it remains to be seen whether the chosen organizations want money from a porn website.
HuffPost contacted each of the organizations to get their reaction to the new site, but none of them had heard of it. A spokeswoman for the Joyful Heart Foundation said they have "turned the matter over to counsel for further review." The other two groups did not want to comment.
So is it a scam or a scheme? Michael Montgomery, a Michigan-based fundraising and nonprofit consultant, leans towards the latter.
"I don't think they would be calling broader media attention to this if they were not planning to make the promised contributions," Montgomery told HuffPost. "However, a single cent contribution is an unusually -- even bizarrely -- small charitable contribution to make in recognition of a person undertaking any requested action."
Montgomery also believes IJustCame.org may actually be hurting their chosen charities by engaging in business activities that other potential donors might find distasteful.
"It could actually deter others from giving," Montgomery said. "The well-intentioned donor doing business in a pariah industry just quietly sends in a contribution check without doing their own publicity about that gift or asking for public donor recognition from the recipient charity."
Related
Before You Go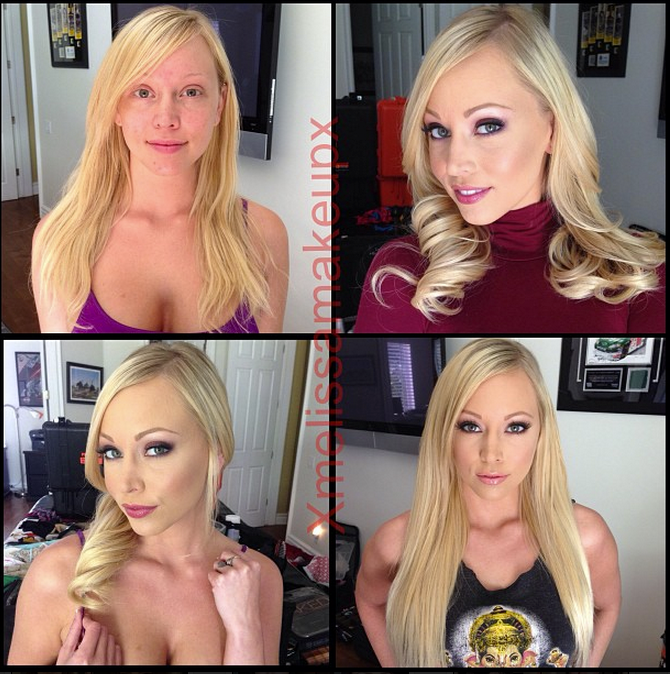 Porn Stars Without Makeup
Popular in the Community