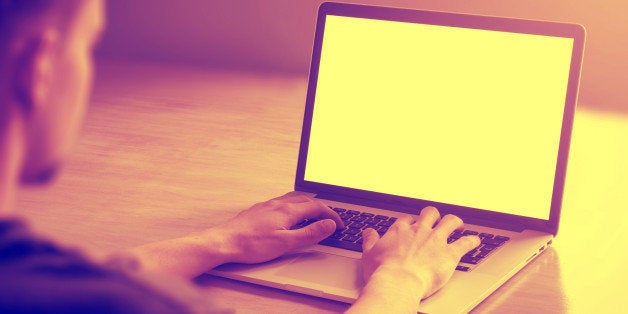 It's easy to dismiss the porn industry as a feminist wasteland where degrading depictions of women thrive and empowering images are few and far between. But a recent study suggests that perhaps mainstream porn doesn't differ too much in its portrayal of the sexes.
Researchers from the University of Amsterdam analyzed 400 of the most popular global Internet porn videos from February 2013 on Pornhub, RedTube, YouPorn, and xHamster. (That's 107 hours and 48 minutes of explicit material, in case you were wondering.) Most of the videos depicted sex between a man and a woman, but about 17 percent featured group sex, 5 percent lesbian sex and 3 percent masturbation. The researchers found that men and women were both objectified in mainstream porn, just differently:
Women were more often seen as instruments of men's sexual pleasure, since most of the scenarios only depicted men's orgasms.
But men were more frequently dehumanized, because their faces were rarely shown.
Overall, men and women had equal amounts of power in terms of their social and professional status.
Men and women were about equally as likely to initiate a sexual encounter.
But in the sample of popular videos the study looked at, explicit sexual violence wasn't a prevailing theme at all -- only 3.8 percent of them featured violent acts other than spanking (which occurred in 27 percent) and gagging (19 percent), and the response of women to these acts was largely positive or neutral. There were no scenes showing kicking or punching, and nonconsensual sex appeared in only 6 percent of the videos.
Plus, both genders tended to be equally as powerful professionally and socially. Power was measured by who had a higher hierarchical position and who had the lower position in the storyline -- boss versus secretary, teacher versus student, etc.
The study did note that things have changed since the early days of the anti-pornography movement, writing, "It remains unclear whether our finding represents a genuine empowerment of women in pornography or merely reflects broader societal trends in Western(ized) countries."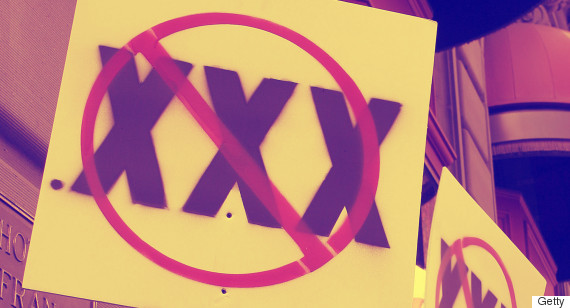 Despite these findings, portrayals of women in pornography are still fraught, and porn remains a divisive subject.
"[Porn] is not unusual," Alice Rutkowski, Associate Professor of English who teaches a course on the history and implications of pornography at SUNY Geneseo, told The Huffington Post. "It just replicates the dynamics that are present in other parts of our culture."
Rutkowski, who's not connected to the study, said that porn has plenty to improve upon, but its gendered norms aren't unique to sexually graphic content. Of course, she also said that consent is a key component. While many of the scenarios that play out in porn may not seem pleasurable to everyone, if consent is expressed, it may just be a "different strokes for different folks" kind of situation.
"Sex is so personal," Rutkowski said. "It's so easy for us to look at something and say, 'That's horrible -- how could that person like that?'"
It's also important to understand that porn isn't perfect, nor is it a representation of reality. In the study, men were more likely to orgasm or be manually or orally stimulated than women were. Close-up shots of women's body parts were shown significantly more often than those of men's. And even though violent acts and manipulation into sex were rare, when either of these things did happen, the researchers found that they generally happened to women. Not to mention, women were more likely to be dominated by men.
However you interpret these findings, this study gives us a bit more insight into how popular mainstream pornography portrays men and women. And since 25 percent of American men admit to watching Internet porn, more context and dialogue on the topic can only be good things.
Related
Before You Go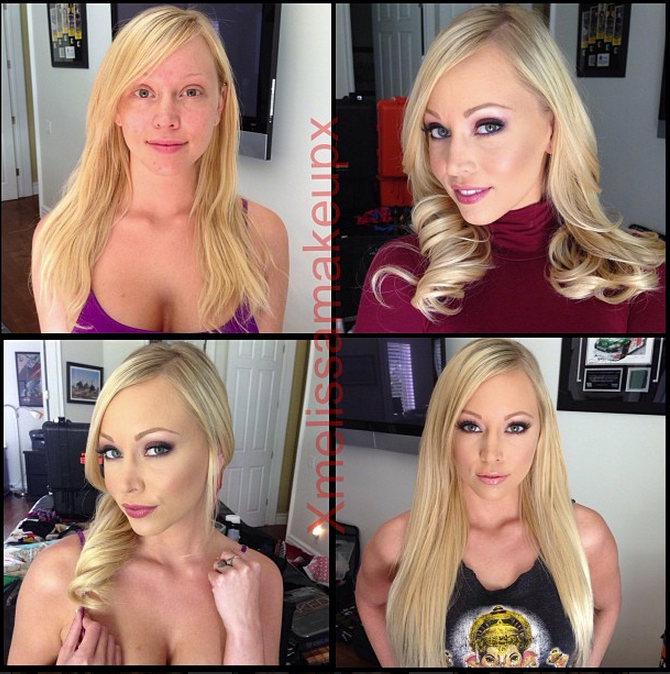 Porn Stars Without Makeup
Popular in the Community