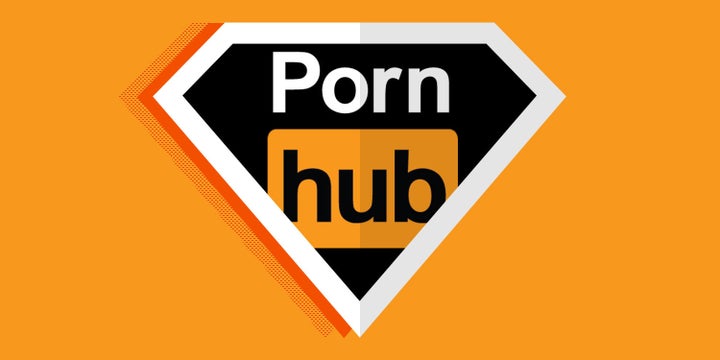 Ah, pornography. This giant among media industries continues to provide global guilty pleasures, grace the web browsers of pre-pubescent boys, and... lead the way for social justice causes from sex ed to women's rights.
That's right, y'all heard me. PornHub is arguably doing more these days for social responsibility than many of our nation's politicians.
Now, I know that none of you reading this would know anything about PornHub (Right? Right???), so let me provide a couple of numbers to put their efforts to affect positive change in scope. In 2016, nearly 92 billion videos were viewed on the site, with 23 billion individual site visits. Let that sink in.
Those colossal numbers mean two things: first, that some of you all are lying about your internet use, and second, that anything PornHub posts related to social justice or awareness-raising has the potential to be seen by a truly significant amount of people.
That said, clearly PornHub does not receive enough credit for the societal good it does, so allow me to detail a few of their recent efforts in that arena:
They deactivated parts of the site for International Women's Day/A Day Without Women. To honor these recent holidays, PornHub changed its icon and deactivated all the heterosexual content on the website for 24 hours, with the explanation that "It is important to remember women are not simply sex objects but are our equals and deserve respect."
Good lord, guys. I don't think I can emphasize enough how important a message this is for anyone to put out publicly, but that goes double for a large porn site. This initiative tells me that PornHub is committed to promoting positivity and responsibility in the sex work industry, and that they are actively using their widespread influence in a responsible manner.
They have a sex ed section. Most of us who went through high school, and subsequently high school wellness class, know that abstinence- based sex ed is everywhere. Most of us also know what the chances are that high schoolers are going to listen and obey when their parents and teachers warn them away from the wide world of sex.
PornHub has launched a portal that contains information from doctors, counselors, and real folks on every subject imaginable, from STDs to puberty and relationships. This is a big step forward towards realistic, responsible, and comprehensive sex education, which is something the teens and young adults of the world sorely need.
They have resources to combat revenge porn and domestic abuse. In 2015, PornHub enabled a feature of their site to help fight against the trend of "revenge porn". They now allow users to flag and report videos and give reasons for doing so, including that the video was posted without proper consent. Since then, the site has seen a 38 percent decline in revenge porn complaints.
Additionally, the website teamed up with former porn actress Christy Mack to create a line of clothing raising awareness for (and funding efforts against) domestic violence. The webpage for this effort also features statistics and information on how victims of this sort of violence can seek help.
The sex industry frequently gets a bad rap for encouraging unhealthy sexual and social behaviors in our culture, purely because of its taboo nature. That being the case, PornHub deserves a big round of applause for spreading positivity and necessary knowledge to benefit those who visit the site. They have set an example that deserves recognition and support.
Pick up where they've left off, you guys. After all, who doesn't love a dose of good, wholesome porn?
Calling all HuffPost superfans!
Sign up for membership to become a founding member and help shape HuffPost's next chapter
BEFORE YOU GO