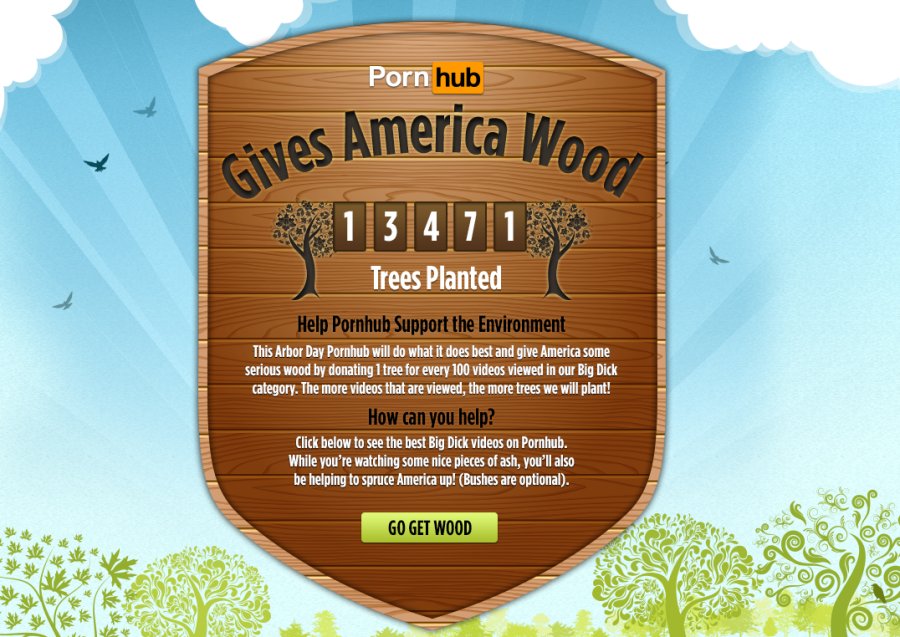 Arbor Day is celebrated annually on April 25, but the site's campaign, aptly called "Pornhub Gives America Wood," will run through the end of the week, and the site has promised to plant one tree for every 100 videos viewed in its "Big Dick" category. There's no official partner to actually plant the trees yet, but a spokesman for the free porn purveyor told The Daily Dot they're currently considering three environmental organizations to carry out the efforts.
As of publication, Pornhub users have guaranteed that more than 13,400 trees will be planted (for those of you mathematically challenged, that equates to about 1.35 million video views).
This isn't the first time the site's channeled viewer's habits into charitable giving -- in 2012 Pornhub promised to donate 1 cent for every 30 video views in its "Big Tits" and "Small Tits" categories to the Susan G. Komen Foundation in honor of National Breast Cancer Awareness Month. The Foundation declined to accept the donation, but we're thinking Mother Nature will be a little less particular considering the rampant deforestation taking place across the planet.
As Pornhub writes, "while you're watching some nice pieces of ash, you'll also be helping to spruce America up!"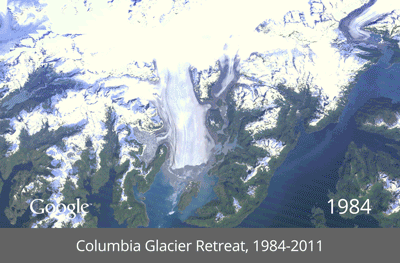 Google Earth GIFs
Popular in the Community