Americans appear to prefer "butts" to "boobs" when searching for "straight," woman-with-man pornography on the popular websites Pornhub and Youporn.
A report on the websites' analytics, titled "Boobs, Butts & Beyond," shows that butt-related terms top boob queries in 40 of 50 states. The websites, both owned by the same company, developed the report with 20 Minuten, a Swiss newspaper.
Idaho, Utah, Montana, Wyoming, North Dakota, South Dakota, Iowa, Vermont, New Hampshire, and Maine are the only U.S. states where boob searches win out.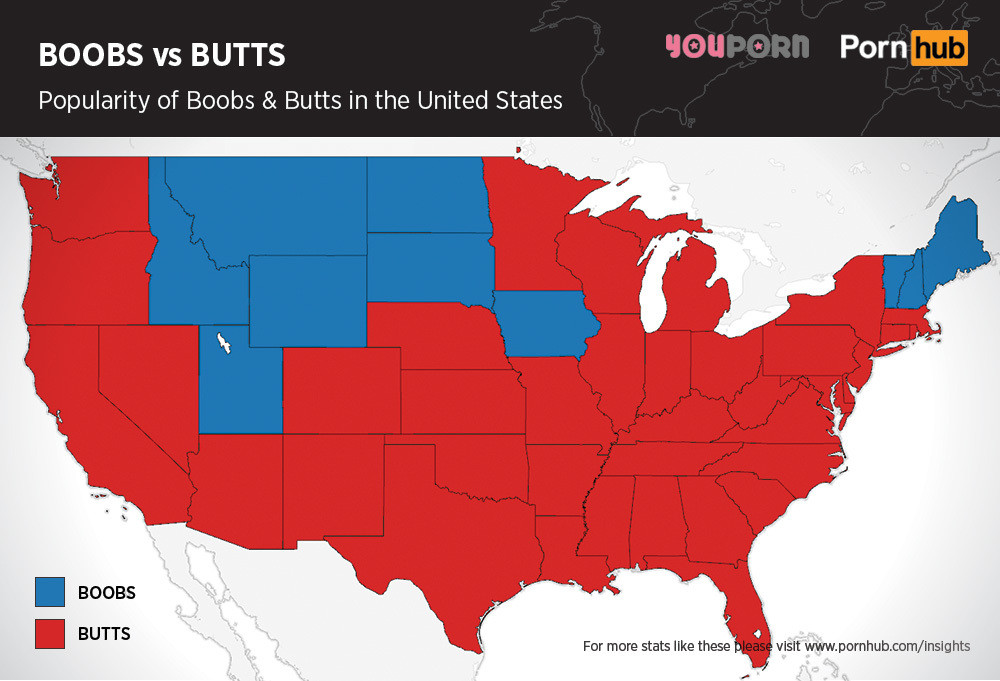 Americans apparently prefer "butts" to "boobs." (Source)
The report was compiled using search data from the past year. It looked at various terms relating to both categories -- synonyms for the body parts in question.
When the websites looked at global data, Pornhub said in a blog post, they found that "boob" queries appear more popular in northern regions like Canada and the United Kingdom, but "butt" searches pop up more in southern regions like Chile and South Africa.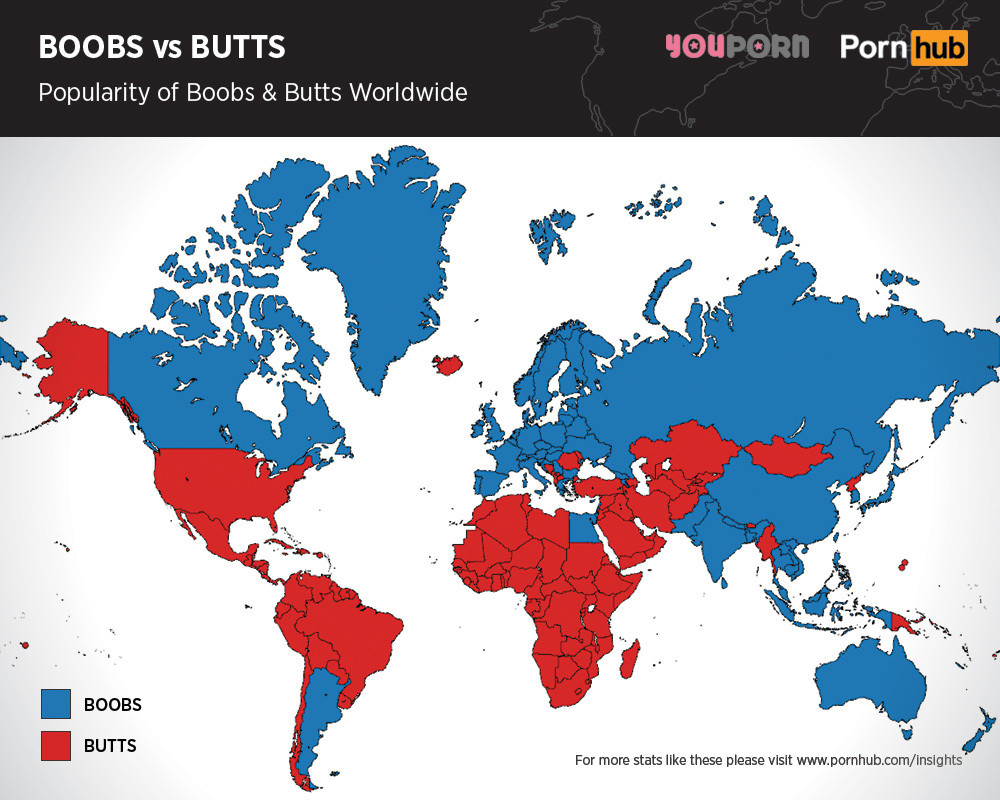 A look at the world's pornographic leanings. (Source)
There's much more data available for those looking to go further down this rabbit hole, including which parts of the world seem to prioritize searches related to "legs."
The analysis from the websites doesn't include searches in categories beyond heterosexual pornography, and appeared to stick to categories that refer specifically to parts of a woman's body. Previously, Pornhub partnered with Buzzfeed for a study about the pornography viewing habits of women.
Pornhub is estimated to be the 72nd most popular website in the world, according to Alexa, an analytics site. Its visitors are mostly male, and they spend about eight minutes on the site per day. Youporn is ranked 124th.
Related
Popular in the Community