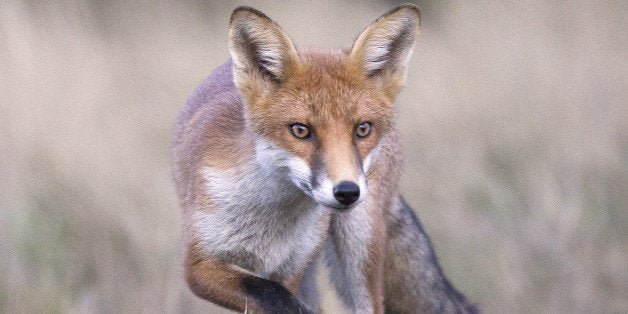 Twenty thousand animals were killed near New York City area airports over the past two years in order to protect arriving and departing planes, a new report reveals.
At New Jersey's Teterboro Airport, a northern harrier hawk, which is endangered, and an American kestrel falcon, which is listed as "of special concern," were both shot and killed by employees of the Port Authority of New York and New Jersey. And at New York City's JFK Airport, 11 ospreys, a bird that is also "of special concern," were also gunned down.
The agency said they received permission to kill the birds from federal and state authorities.
The grim data was obtained by The New York Post via a Freedom of Information Act request. Although the bulk of the dispatched animals were birds -- including 5,729 laughing gulls, 3,203 Eurpoean starlings, and 1,908 mourning doves -- other creatures were also caught in the Port Authority's crosshairs. Eighty-two cottontail rabbits, 4 red foxes, 18 opossums, 11 coyotes, 11 deer, and 11 skunks were also exterminated. (For the full list, head over to The Post.)
Although the Port Authority has culled animals near airpots for decades, the practice gained attention in 2009 after a flock of geese flew into the engines of US Airways Flight 1549, downing the plane, and leading to the famous "Miracle on the Hudson."
While the Port Authority maintains this routine animal slaughter is necessary to keep planes from crashing, advocates argue there are nonlethal ways to deal with the problem.
"They take a kill-first approach," David Karopkin, founder of wildlife advocacy group GooseWatch NYC, told the Post. "There's no incentive to take a long-term look at this issue. Killing is a way for them to pat themselves on the shoulder and say they're protecting people."
"A proactive approach and long term solution such as radar mapping of bird movements has the potential to become an incredible tool to pilots and air safety controllers," reads a statement on the GooseWatch website. "But instead of investing in such technology, NYC and the Port Authority continue to rely solely on limited strategies."
The Port Authority told the Post that 95 percent of their wildlife control efforts are in fact nonlethal.
Popular in the Community