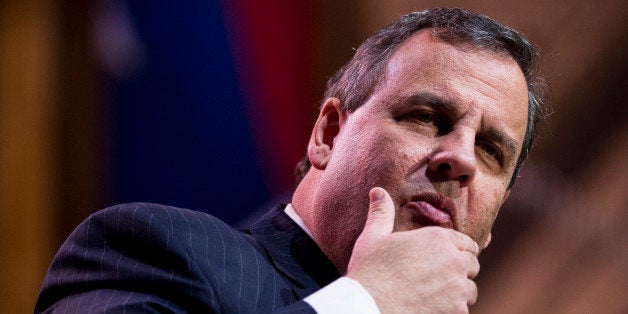 JERSEY CITY, N.J., March 19 (Reuters) - Lawmakers and members of the public on Wednesday called for the chairman of the Port Authority of New York and New Jersey to resign in the wake of a traffic scandal and an investigation into his law firm's relationship with the bistate agency that oversees the region's many bridges, tunnels and airports.
At a monthly Port Authority board meeting on Wednesday, local residents and several legislators said David Samson's leadership as chairman has been marred by last September's politically-motivated lane closings at the George Washington Bridge as well as an ongoing probe into possible conflicts of interests between his private law firm and official Port Authority dealings.
The U.S. Attorney's office in New Jersey has issued a subpoena for Port Authority documents related to Samson, a close political ally of New Jersey's Republican Governor Chris Christie, and the votes on two bridge contracts worth nearly $3 billion, an official with knowledge of the matter who asked not to be named told Reuters on Wednesday.
The probe will focus on a possible conflict of interest when two construction companies with ties to Samson's private law firm, Wolff & Samson, were awarded the government contracts.
The federal prosecutor has separately opened an investigation into whether laws were broken when two Port Authority officials in concert with two Christie aides closed entrance lanes to the bridge in Fort Lee, New Jersey, tying up traffic as political retribution against Fort Lee's Democratic mayor, who declined to support Christie's re-election bid.
At the meeting on Wednesday, local officials and New Jersey residents demanded the board provide more answers about the bridge scandal and urged Samson to step down amid the federal probes engulfing the agency.
"This is behavior that's not acceptable," James Tedesco, a lawmaker from Bergen County, where the lane closures originated, told the Port Authority board. "It is unconscionable for you to sit idly by and to not address what took place."
Samson recused himself from Wednesday's meeting shortly after it started noting potential conflicts of interest in discussions related to reconstruction of the World Trade Center and airport workers' wages.
Samson's law firm did not respond to an email seeking comment about the conflict of interest probe.
"Today I came here to ask Mr. Samson to resign," said Cassandra Dock, a resident of Newark. "Tell Mr. Samson his Goliath is here."
Last month, Samson publicly apologized on behalf of the Port Authority for the lane closures, saying the four-day shutdown was triggered by rogue officials who have since left the agency.
"I cannot allow this agency to be mischaracterized by the actions of a few individuals," he said.
Port Authority Commissioner David Steiner on Wednesday said he supported Samson as well as the agency.
Christie has also said he "strongly" backs Samson, a former state attorney general and a Christie appointee at the Port Authority.
Christie has adamantly denied any knowledge of the scheme and dismissed the two aides, but the scandal has dogged his once soaring popularity and threatened to tarnish his reputation ahead of an expected bid for the White House in 2016. (Editing by Barbara Goldberg and G Crosse)
Calling all HuffPost superfans!
Sign up for membership to become a founding member and help shape HuffPost's next chapter
BEFORE YOU GO
PHOTO GALLERY
United States Governors