Hahn told HuffPost Live hosts Alyona Minkovski and Jacob Soboroff that she supported the strike largely because many of the striking clerical workers are women and that these are good jobs that she does not want to see shipped overseas.
"These are jobs mostly held by women. This is about making sure these good jobs are not shipped overseas," Hahn said. "We want to keep these jobs for our daughters and granddaughters."
In her interview with HuffPost Live, Hahn sounded optimistic that the strike would be resolved soon. But a representative of management in the negotiations, Steve Getzug of the Los Angeles/Long Beach Harbor Employers Association, told the Associated Press Tuesday that it did not seem the two sides were close to a deal.
"If it's close to any agreement, it's what kind of bagels we're going to bring in for breakfast," Getzug said.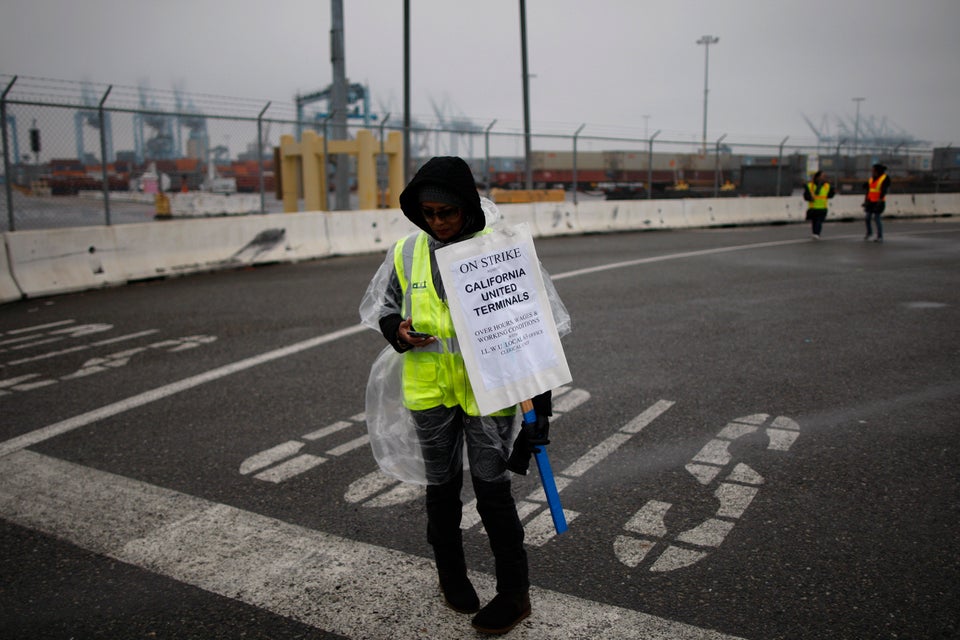 Strike At The LA/Long Beach Ports
Popular in the Community