There's nothing better than a confident kid who isn't phased by bullies. Like 2-year-old Lydia, who already knows how to educate other pre-schoolers on why it's no big deal to be different.
Lydia's mom, Kelly Wilson Bossley, wrote an original post for the Love What Matters Facebook page, in which she tells the story of how her daughter reacted when some of her preschool classmates stared and whispered at her port-wine stain birthmark.
"This morning at preschool drop off, I could tell my daughter noticed some of her new classmates staring and whispering when they saw the fresh bruising on her face from her latest treatment to keep her port wine stain birthmark healthy," she wrote. "Instead of getting upset or self conscious, Lydia simply walked over to her cubby, pulled out the copy of Sam's Birthmark and handed it to her teacher to read to the class."
"Sam's Birthmark" is a children's book about a boy with a port-wine stain birthmark, and it always comes with a free extra copy to be donated to the child's school. Bossley, who was nervous about how other kids would react to Lydia's birthmark, had given the book to her preschool class.
Lydia, who is a twin, was born with the birthmark. Although it has sometimes attracted stares or rude comments, such as a neighbor who said she didn't want to play with "Purple Face," Lydia and her brother have learned to respond by saying, "It's just a birthmark, no big deal."
"At first I had a tough time dealing with the stares and occasional nasty comments out in public, particularly after a treatment that would leave her face bruised for several weeks," Bossley told The Huffington Post. "Twins in general can attract a lot of attention and questions, then if one of the babies has a very noticeable physical difference, strangers often seemed to have no filter."
Because of the birthmark's location, and because this type of birthmark can progressively thicken, Lydia receives laser treatments to keep it from interfering with her eye or mouth function. These treatments cause bruising and swelling for several weeks afterward, according to Bossley.
Lydia had just gotten one of these treatments when some new students in class reacted to her bruised face with stares and whispers. Rather than getting upset, Lydia's first instinct was to grab "Sam's Birthmark" from her cubby and give it to her teacher to read again.
"She isn't even 3 yet but her resilience and ability to self-care blows me away," Bolley wrote in her post.
Lydia has a pretty good role model in her mom, who learned to channel her frustration toward people who make comments like "She would be so pretty, if it wasn't for her face" into positive action.
"Thankfully, I discovered a great community of other birthmark families through Facebook and learned it was better to educate than get defensive. As a result, I made a conscious effort to tap down my mama bear and instead be a model for my daughter so that when I wasn't around to protect her, she could deal with it in a positive manner," she said.
"Sam's Birthmark" was written by Martha and Grant Griffin, whose son was also born with a port-wine stain birthmark. Martha herself commented on Kelly's Facebook post, saying "I am the author of Sam's Birthmark. When I see posts like Lydia I tear up!! Our son was born with a Port Wine Stain covering half of his face. We soon realized there was not a positive message children's book where the child character had a birthmark so we wrote one. Connecting with birthmark parents from around the world has been truly amazing!!!"
Bossley says that for the most part, people are just curious about Lydia's birthmark, and Lydia has learned to take their interest in stride.
"Overall, I want her to know that people are inherently good and she is in a unique position to educate others if she chooses to," said Bossley.
Sounds like she's off to a great start.
Before You Go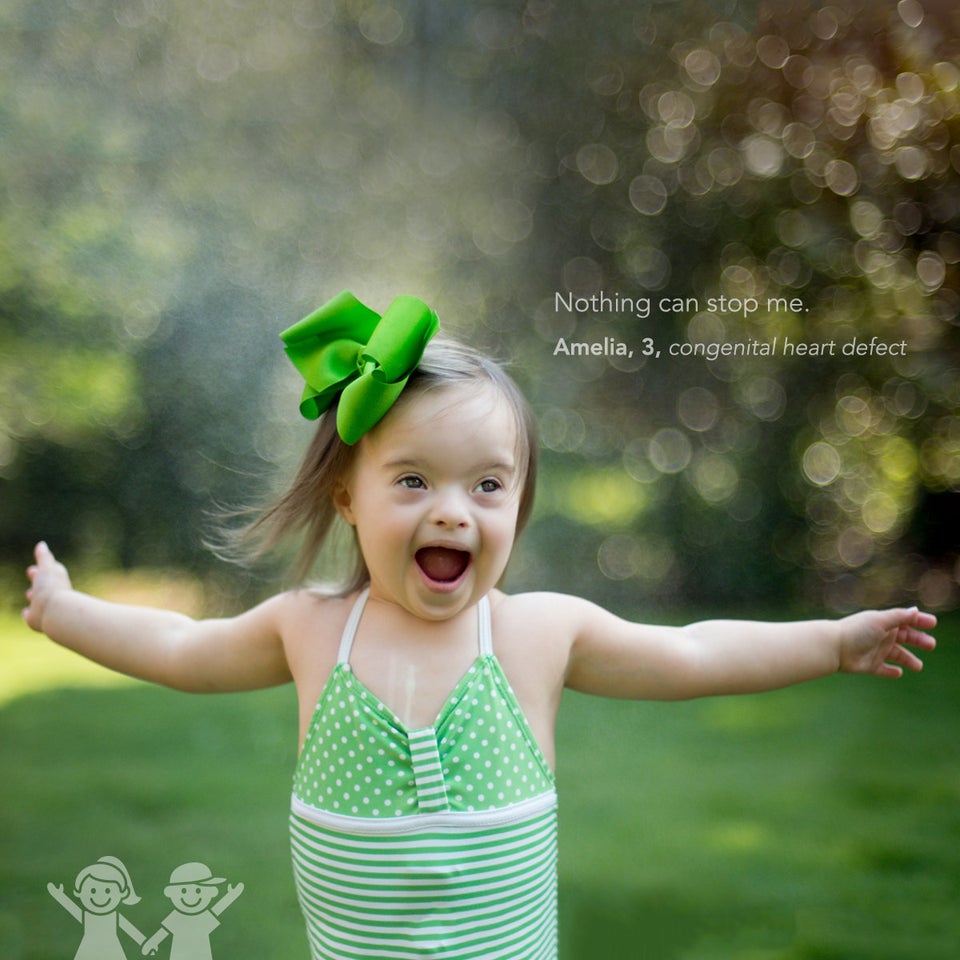 Inspiring Kids Proudly Show Off Their Scars