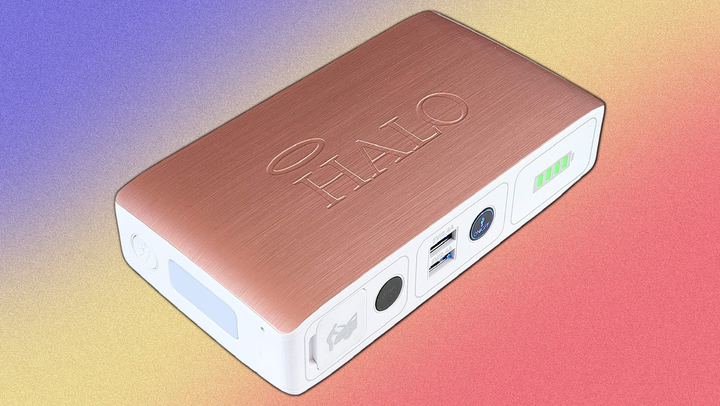 HuffPost may receive a share from purchases made via links on this page. Every item is independently selected by the HuffPost Shopping team. Prices and availability are subject to change.
While no one necessarily expects their car battery to tap out on them, it's always a possibility. And when it's disgustingly hot or freezing cold outside, the last thing you want is to be stranded with a vehicle that won't start.
If you don't have a service like AAA on standby or don't feel like waiting for an unknown amount of time for someone to come rescue you, having a handheld gadget that can get the job done is a lifesaver. The rechargeable Halo portable car jump starter is the perfect have in your car at all times. Not only can it revive a full-sized car or SUV with the included mini jumper cables, but it also has a bright built-in floodlight in case you're stuck at night on a dark road, plus additional USB ports to charge your other electronics.
The Halo comes in multiple colors, including rose gold, navy blue, mint green, black, camo, silver and gold marble. You don't have to worry about finding much space for it in your car either, as it's only 6 inches long and 3 inches wide — ideal for your center console or glove compartment!
Whether you travel a lot for work, have a couple road trips planned or just want some peace of mind while driving, this compact device is a must-have for any car. See it in action below:
But if you need a little more convincing before adding it to your cart, check out these glowing Amazon reviews:
"This is amazing! I never heard of it before but my dad has one. My car was totally dead. It had been sitting for three months and it started right up after using the Halo. I bought myself one and had to use it twice already. It's good for three car charges before you have to recharge the Halo. I never jumped a car before and I was able to figure this out all by myself." — kim philanthropichr

"I bought this to keep in my Corolla while traveling alone. I didn't want to have to rely on strangers if I needed a jump, or to be stranded hours from home. I charged it and left it in the car. Even in cold Temps, it has held its charge over the past couple of months. I tried it for the first time today and was pleasantly surprised at how powerful it is. I was able to quickly and easily jump my husband's work truck- a newer F250 truck with a 6.2 engine. Definitely worth the money, I'm impressed and will probably buy another for hubby as well!" — Jen

"This has come in handy so may times that I bought one for everyone in the house. Almost right after getting it, my daughter used it at school because her friends car needed a jump start. It is so worth the money. We have AAA, but why wait?!?!?!?! I'll let them tow and fix a flat. I would recommend the Halo to anyone, and I have." — Madeezdaddee
Before You Go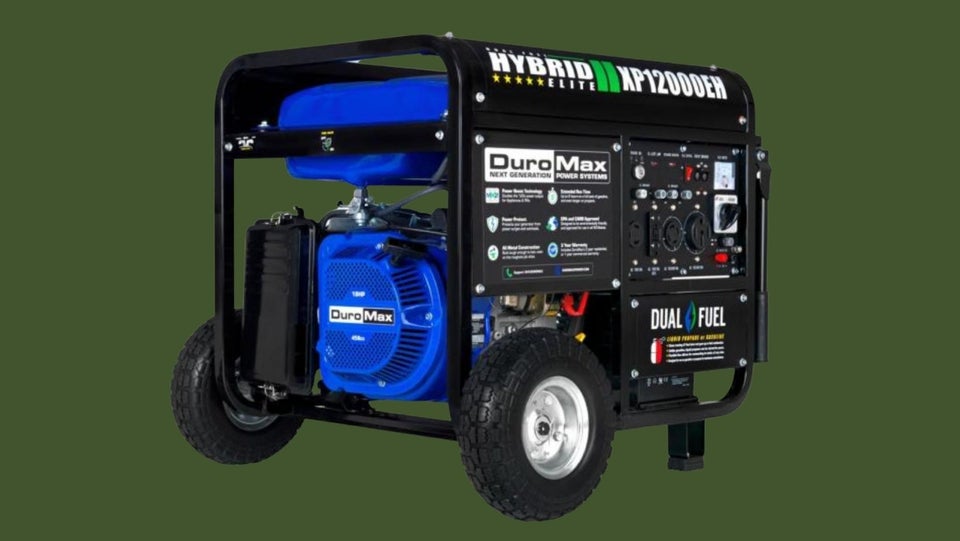 20 Emergency Items You Should Have At Home In Case Of A Power Outage