The first entrepreneur into the Shark Tank this week was 11-year-old Carson Kropfl who was presenting his business Locker Board. He was looking to make a deal with one of the Sharks for $60k in exchange for 15% of the business.
His product is a skateboard that has been cut down to fit inside a locker or a backpack while still retaining the width of a normal skateboard. This allows riders to get a ride that is as close as possible to a normal skateboard unlike mini-boards or foldable boards. Carson also puts his own unique designs on the boards and gives a potion of his sales to the Tony Hawk Foundation.
As of right now, Carson has no real competition in the marketplace. There is nothing like the Locker Board, but that doesn't mean there won't be in the future. The Sharks questioned him on this matter and his answer was a common one, but it actually has some unique relevancy to his situation. His response to the Sharks has two points. The first was about brand loyalty and the second was about patenting.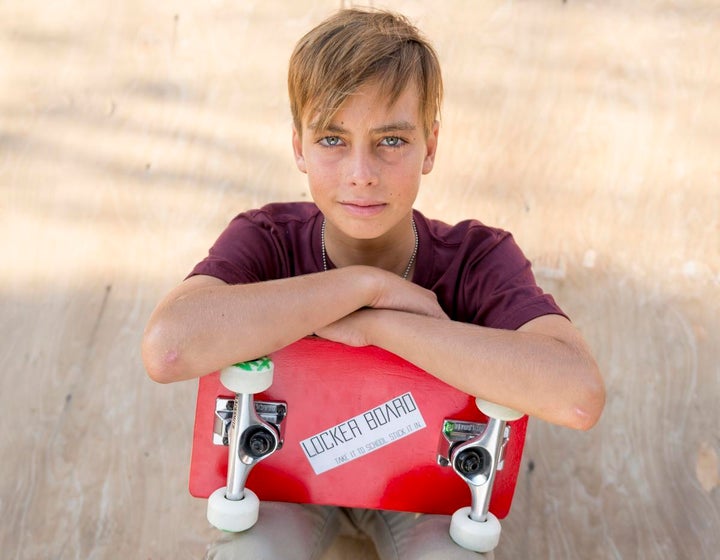 When it comes to brand loyalty, we hear that response far too often in the Tank. The Sharks are usually quick to shut it down, too. Small startups cannot rely on brand loyalty to get them through the early stages of growth. It's definitely something to pay attention to and cultivate, but it is not the answer to protecting yourself from copycats when you only have a few hundred customers. Despite this fact, Carson has reason to rely on it more than that next entrepreneur due to the industry that he is in. I remember the skaters I was friends with back in middle school and high school. Many of them are still passionate about the sport as they now move into their late 20s. One thing that always defined the most passionate skaters was their loyalty to their brand. Once a skater found a brand of board, trucks, wheels, or shoes that they liked there was no convincing them to switch. That being the case Carson is not only building a based of customers, but rather he is building a base of potentially lifelong customers. That is why he can rely on brand loyalty a bit more than the next business.
Then when it comes to his patent, I am definitely curious to know what the parameters are for it. Securing a patent as general as making a skateboard that is a certain length and width seems insane to me. I doubt they would be able to get a patent to protect them from someone copying the basic design of the board. That being the case, I think their focus needs to be on leaning into those unique, custom designs. Cultivating brand recognition early on through those designs will be one the best ways to protect themselves from copycats later on. They may be able to steal the idea, but they can't steal the awesome designs.
Carson did end up getting a deal in the Tank. Richard Branson gave him $65k in exchange for 20% of the business. This seems like an excellent partnership and you can already see announcements on their website for events that Branson will be attending with Carson.
Popular in the Community