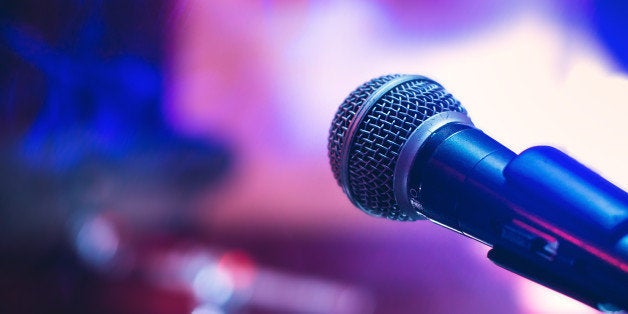 Reinventions, reinterpretations and re-imaginings are all part of the popular music cycle. Just ask Porter Carroll Jr.
The elegant, soulful artist, an established soul crooner and founding member of the legendary American R&B group Atlantic Starr (among many other projects including his role as percussionist/vocalist in the current Hall and Oates band), has always believed in putting his own spin on things. But perhaps never as much as now.
As BroadwayWorld.Com wrote about his new show, The Evolution of Cabaret, "It's the ultimate baby boomers musical buffet; the Contemporary American songbook tantalizingly reworked into something fresh, imaginative and ultramodern, while constantly reflecting the roots of these sophisticated and powerful players. The entire show runs the gamut from R& B and improvisational Jazz to soul, funk, blues, rock & roll and more. It is a bold and daring nightclub act for the modern world."
Carroll told me that the spark of his concept came from the fact that while there are some terrific cabaret performance spaces around the country, music to fill those rooms has become tricky. "Gershwin, Cole Porter - those are the masters. But for baby boomers, I thought the cabaret experience could be updated for them. By taking more modern songs and re-inventing them, cabaret style, I mean, these songs are just so durable and well built that they can handle the new arrangements. So the listener gets to enjoy some familiar songs, presented in an entirely new way. Me and the guys in the band do, too. Every night doing this is a new experience for us. It's an incredible feeling."
But deconstructing old standards into new and imaginative creations is both a tricky and risky business. After all, when you begin reassembling melodies and lyrical couplets you are, in a sense, doing more than just messing with the music. You are messing with people's minds. And their hearts. For all those that radio helped raise in the 1960s and 70s, the music means more now perhaps they did back then. Those songs are like old friends. They are like family. They are like lovers.

And so the stakes are high when anyone starts to reprocess them. That said, in the right hands, new blood can be pumped into even the most classic piece of music.

Such is the case with The Evolution of Cabaret. Guitarist Wali Ali works closely with Carroll to make it all come alive. Ali's intensely soulful and inventive guitar playing has helped fuel the likes of Taj Mahal, Donny Hathaway, Peter Tosh and Stanley Turrentine.

Along with Erik Perez (drums), Danny, Obadia (keyboards) and Kevin Hill (bass), the band digs in to many modern standards and pushes them through a kaleidoscopic array of soulful sonic prisms.

All of a sudden, "This Guy's in Love With You" cooks with a jazzy cabaret vibe, swinging anew as if it is just been written and recorded for the first time last night.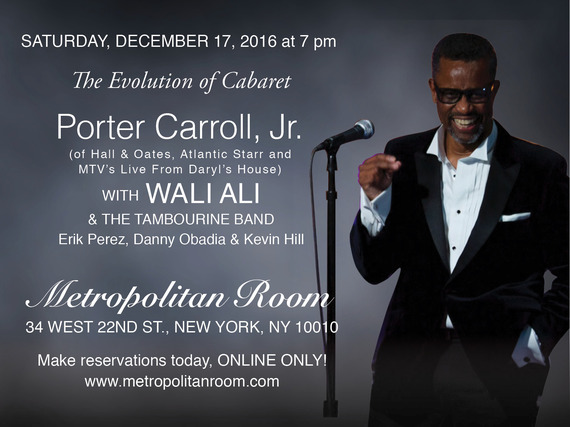 Carroll takes the Beatles' "And I Love Her" and revamps its basic wood-block acoustics into a smoky, blue-light-in-the basement soul stirrer. "Wichita Lineman" becomes a moody, jazzy exploration that takes the song's original sweep of loneliness to an extra aching level.

Porter and co. will be performing in New York City at the Metropolitan Room on December 17th. (Reservations can be made online by clicking here).
Simply put, this is a bold and daring nightclub act for the modern world. Rather than pining for something nostalgic, the band has clearly decided that there is magic to be found by throwing caution to the wind, discovering something new and invigorating in the music and simply having a good time.
Popular in the Community