"Completely heartless" is the only way to describe the crime that George Elwood Tschaggeny allegedly committed last month, Sgt. Pete Simpson, a spokesman for the Portland Police Bureau, told The Oregonian.
As the heroes of a deadly May 26 attack on a Portland train lay bleeding from knife wounds, police say 51-year-old Tschaggeny stole a backpack and wedding ring from one of the dying men — the ring directly off his finger. The items belonged to 53-year-old Ricky Best, a /www.huffingtonpost.com/entry/portland-stabbing-victims_us_592af6c9e4b0065b20b71b3e"}}" data-beacon-parsed="true">retired Army veteran and married father of four who had tried to stop a known white supremacist from abusing two young women.
Many were quick to peg Tschaggeny a monster. But the reality is the alleged thief was once celebrated for his bravery, too.
In 2010, Portland police awarded Tschaggeny the Civilian Medal of Heroism after he and another man apprehended an armed bank robbery suspect in March of that year. The award citation, which the Portland Police Bureau shared with HuffPost, described the two men's actions as "courageous and selfless."
That was years before Tschaggeny's life was upended by addiction, as The Oregonian and KOIN 6 News reported this week. Before he, like too many other Americans, became part of the deadly opioid epidemic now sweeping communities across the nation. Before he became homeless and decided to steal from a dying man.
"Not in my wildest dreams would I ever imagine he'd be facing what he's facing," Tschaggeny's former wife told The Oregonian. "This is just not him."
"Addiction is a situation of desperation," his sister Camille told KOIN 6, adding that desperate people often do desperate things.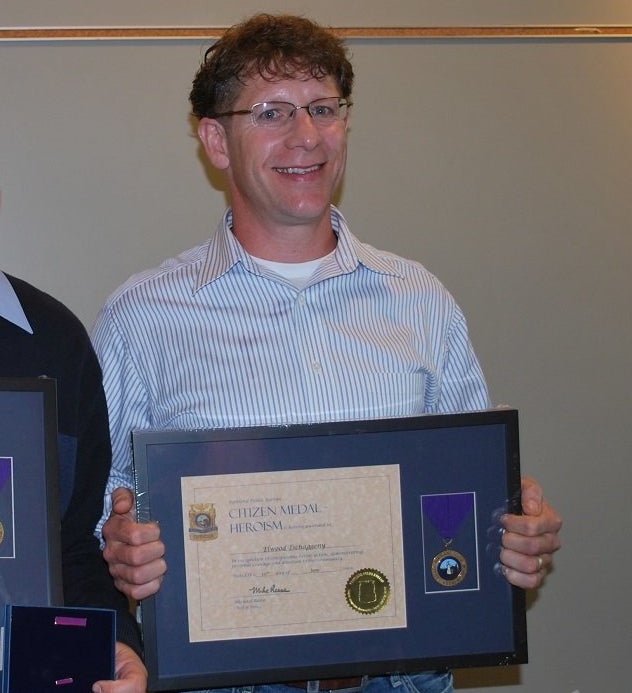 Tschaggeny, like Best, is a military veteran and was once happily married, according to The Oregonian. He worked in property management, dreamed of opening a restaurant and, in his spare time, enjoyed hiking and biking.
But he dealt with chronic knee pain stemming from childhood injuries, which was eventually treated with prescription painkillers. And as some opioid prescriptions do, Tschaggeny's led to addiction. Eventually, he turned to heroin.
If you think for one minute this can't happen with someone in your family, you are grossly mistaken.

Camille, Tschaggeny's sister
The life of the man whom his sister told KOIN 6 you would "want in your community" — the guy who in 1998 stopped along a highway to help an injured motorcyclist — quickly unraveled. Tschaggeny ended up in and out of rehab. In 2015, his wife filed for divorce and later a restraining order. Then came homelessness and run-ins with the law, including an arrest for attempted burglary last year.
"He always said, 'It calls you, it calls you, it calls you,'" his former wife told The Oregonian, referring to his addiction. "And every time something let him down or he let someone down, it led him back into this deep hole."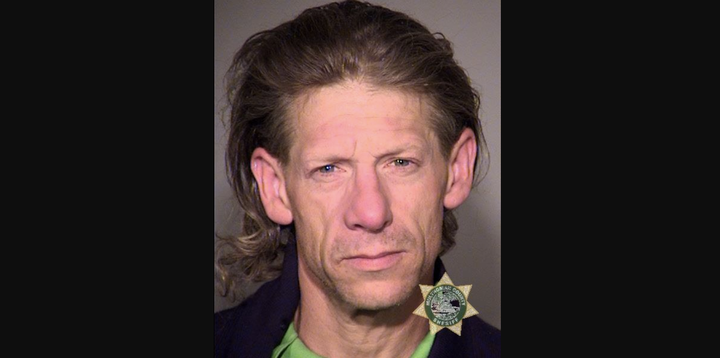 As sad as it is, Tschaggeny's story is far from unique. 
Since 1999, opioid prescriptions and sales have quadrupled in the United States, a surge that the Centers for Disease Control and Prevention says "helped create and fuel" an epidemic of misuse and overdosing. In 2012 alone, U.S. doctors handed out 259 million opioid prescriptions — one for every adult in the nation. When they can no longer obtain prescription painkillers, those who have become addicted may turn to cheaper heroin. Some resort to crime to pay for their habit. Others end up a statistic, among the approximately 90 Americans that die every day from an opioid overdose, according to 2015 CDC statistics. 
Few states have been harder hit by the crisis than Oregon. In 2015, nearly 1 in 4 Oregonians received an opioid prescription, and the state consistently ranks in the top five for non-medical use of prescription opioids, according to the Oregon Health Authority. Tackling the epidemic was the subject of a hearing Wednesday before the Oregon House Committee on Health Care. 
These days, roughly 75 percent of new heroin users start out using prescription drugs, according to Dwight Holton, a former U.S. attorney for Oregon and the current CEO of Lines for Life, a nonprofit working to prevent substance abuse and suicide. After so many years of dealing with tragedy after tragedy, Holton said he's "frankly sick and tired of meeting mothers who have lost children to opioid overdose that started with prescription drugs."
Tschaggeny's story "crystalizes how quickly you can go from the guy next door to someone so desperate that they would do something that most of us consider completely unthinkable and heartless," Holton said.
Surveillance video released June 1 by Portland police shows the suspected thief, later identified as Tschaggeny, walking off a MAX Light Rail train. He's wearing black shorts, a black Marilyn Monroe T-shirt and a black baseball cap. In his hands are two backpacks, one of which police say belonged to Best and contained a number of "personal items important to the Best family."
On Tuesday, Tschaggeny pleaded not guilty to felony charges of identity theft, theft and abuse of a corpse, The Oregonian reports. He's due back in court July 24.
Tschaggeny's sister suggested that her brother might have initially been trying to help Best. However, "when he saw that there was nothing he could [do] to effect a positive outcome, the voice of the addiction grabbed him and said, 'Dude, we're in a desperate situation. This is time for a desperate act,'" she told KOIN 6.
She added that she is "horribly, horribly sorry" for the additional pain her brother caused the Best family and said, "I'm not begging for the family's forgiveness. I think it's an ask too great."
But she hopes people realize that her brother is battling a crippling addiction.
"If you think for one minute this can't happen with someone in your family," she said, "you are grossly mistaken."
Calling all HuffPost superfans!
Sign up for membership to become a founding member and help shape HuffPost's next chapter
BEFORE YOU GO
PHOTO GALLERY
27 Reasons Why U.S. Shouldn't Lead War On Drugs