We've written about our love for natural beauty products in the past and after a recent rabbit hole down some of Etsy's most promising-looking products, we noticed that a good number of the brands were based in Portland, Oregon.
It got us thinking. We usually consider locales like Paris, Tokyo and New York City as beauty industry meccas, but there's long been a robust community of handmade and natural beauty companies that have made their home in Stumptown. To outsiders, Portland may seem like the hipster landscape depicted in IFC's comedy Portlandia. Yet the city famously thrives on individuality, which fuels its sense of community. Combine that with residents' interest in natural and healthy lifestyles and you've got an environment where handmade, natural beauty companies can flourish.
BT Livermore and Evan Dumas started Man's Face Stuff in 2008. The company specializes in handmade male grooming products, including its Gin & Tonic moustache wax, and in making men take pride in their facial hair. Instead of following what Livermore calls "ironic hipster mustache" trends, Man's Face Stuff spreads its feel-good philosophy around town -- encouraging men to take care of (and feel their best) with their preferred style of mustaches and beards.
"Portland culture is strongly linked with facial hair," Livermore said, describing how their product was quickly supported by local barbershops and retailers. He added that the city fosters a sense of community among small business owners, where their hard work, commitment and creativity are supported.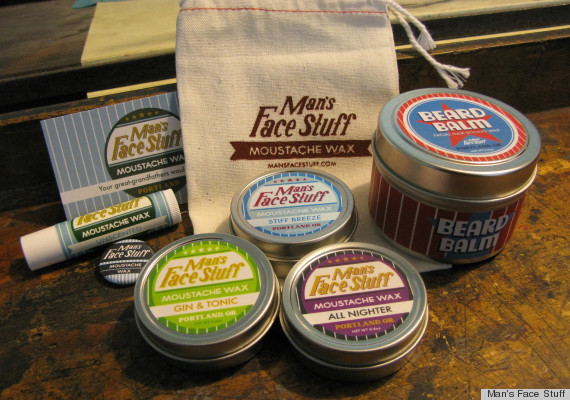 The Portland Business Alliance, which is greater Portland's Chamber of Commerce, helps small businesses in the area get their ideas up and running with classes and scholarships. Meanwhile, MercyCorps Northwest provides grants and loans, along with counseling sessions. Farmer's markets and craft fairs are also popular hubs for selling and networking.
Kim Damio of Portland Black Lipstick Company was on a quest for a non-toxic black lipstick in the '90s. When she couldn't find one, Damio decided to make her own. Portland residents, she says, welcomed her handmade product with open arms.
"People really did not balk at the idea that I made lipstick," she said, adding that the local mall started selling her eccentric lip colors, serving as a ticket to her success. "I never saw that anywhere else I lived," she said, attributing some of her success to what she called the city's "positive environment."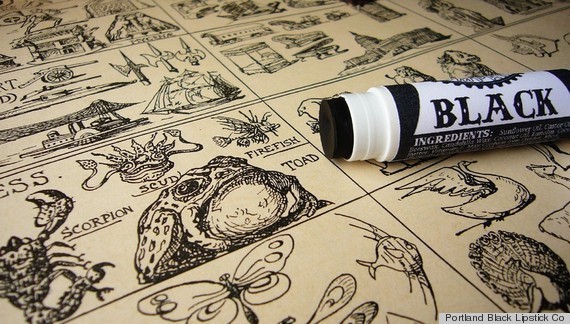 Emily Silverstein, creator of the organic skincare line, Urban Oreganics, was also searching for less toxic beauty products while she was pregnant with her son. That's when she started crafting her own organic, handmade products, like her popular Oats + Clay Facial Cleanser. The product includes kaolin clay, organic gluten-free oats and optional essential oil.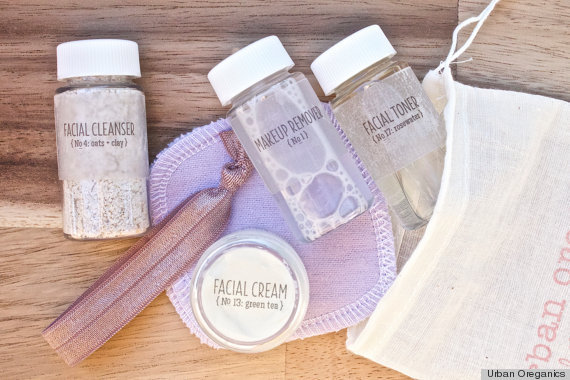 Silverstein and Damio's desire for natural beauty products seems like a popular one among some Portland residents. Schmidt's Deodorant's CEO Jaime Schmidt punctuated this, adding, "The customer base has really high standards for health-conscious products." Speaking to this demand, Schmidt also noted that handmade products can be steps above the competition in quality.
"I started to realize that the stuff I was making" -- handmade, vegan deodorants sprinkled with lavender and cedar wood scents -- "is just as good if not better than some of the conventional stuff that's out there."
And for many of the business owners who spoke with HuffPost, owning their own handmade beauty company allowed them to live their best lives. "Hardly a day goes by where I don't talk to someone who isn't at least trying to turn their passion into a living," Livermore said.
Well, it looks like everyone could use a little dose of Portland in their lives.