Portland, Maine, voters on Tuesday approved legalizing recreational marijuana for residents 21 and older. The measure, Question 1, passed with about 70 percent of the vote, making Portland the first East Coast city to legalize recreational pot.
Adult residents of Portland -- Maine's largest city -- may possess up to 2.5 ounces of marijuana under the referendum. The new measure does not permit the recreational purchase or sale of marijuana, nor does it permit its use in public spaces like parks.
"Most Portlanders, like most Americans, are fed up with our nation's failed marijuana prohibition laws," said David Boyer of the Marijuana Policy Project, a marijuana advocacy group. "We applaud Portland voters for adopting a smarter marijuana policy, and we look forward to working with city officials to ensure it is implemented."
Marijuana advocates anxiously awaited the city vote result:
Medical marijuana is already legal in Maine, and the Portland referendum is seen as largely symbolic, as it does not override state or federal laws. But the passage could spark further efforts to legalize recreational marijuana in the state, as it was in Washington and Colorado in November 2012.
"I think there's national implications, keeping the momentum that Washington and Colorado started last November in ending marijuana prohibition," said Boyert in anticipation of the vote. "This is just the next domino."
While the measure did not face organized opposition, some did raise concern over the Marijuana Policy Project's Metro bus ad campaign. Some said the ads promoted the use of marijuana, not just the passage of Question 1.
"It's highly inappropriate to be promoting pro-marijuana message in a place that has a large audience of people under the age of 21," said drug prevention group 21 Reasons spokeswoman Kate Perkins to local news group WCHS.
Metro officials reviewed the transit agency's policy and said the ads fall in line with political advertisements.
Before You Go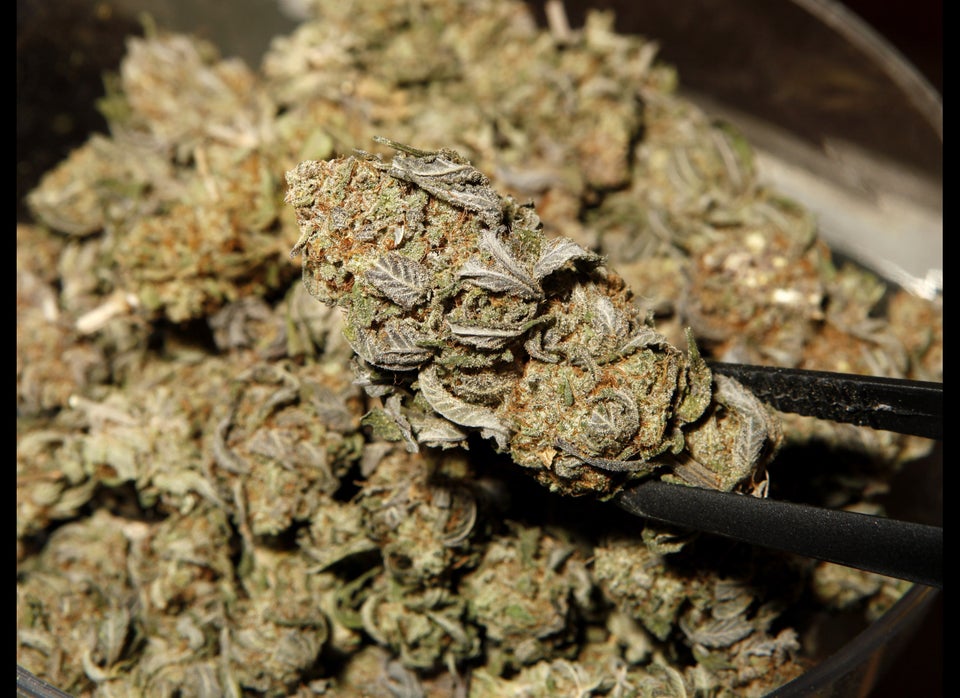 16 Facts About Marijuana And The U.S. Economy
Popular in the Community