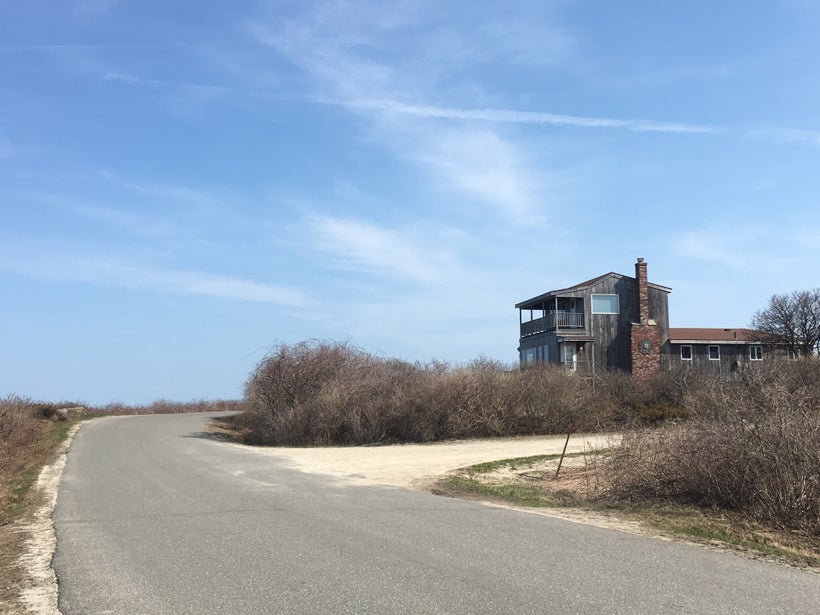 NYC: I swear I'm not cheating on you, but I've found a second love on the East Coast. I was recently up north in Portland, ME for two weeks through a work-study grant with Browne Trading Co. and the James Beard Foundation. It is the perfect mix of a friendly, New England "small town" feel with all the convenience, culture, and good food & drink as a bigger metropolis. I was lucky to have spent 3 weekends in Portland, but I think the city is also perfect for a shorter getaway. For New Yorkers, it's a longer drive (~5 hours) but you can break up the trip with a pitstop in Boston, MA or Providence, RI. While many vacationers tend to stay in the fancy hotels at city center so I would recommend finding something just a wee bit out of town (I was 10 minutes away in an AirBnB) for much less and spending that extra moolah on all the wonderful food Portland has to offer!
Most of Portland's fun itineraries are focused in the water - no surprise there! While I was a little too early for summer's lobster season, you can find lobster boats to tour when the lobsters are closer to shore. Fun fact: lobsters enjoy water temperatures 40F and above, so as the summer heat warms up the shoreline they come closer inland! What I was able to explore and can recommend are: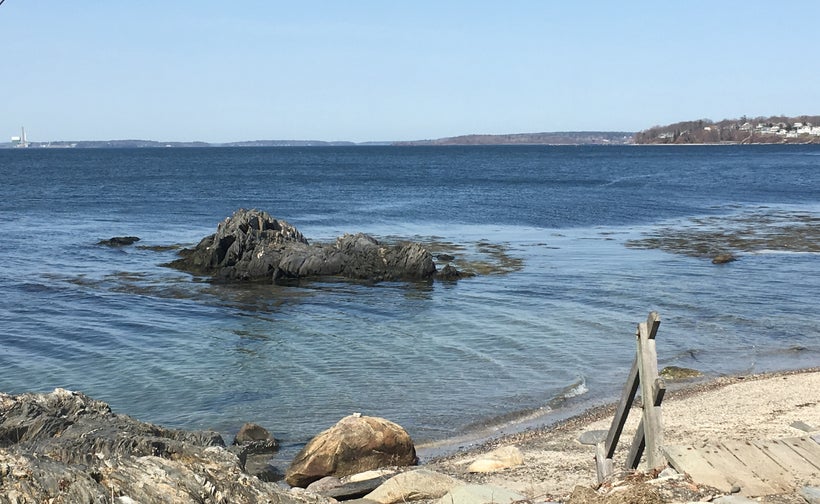 Peaks Island: This is the largest island off the Portland harbor and ferries head here every hour. The ferry ride is short but scenic, so head up to the deck and enjoy! On the island you can find everything you need for a cute picnic, great ice cream, and a conveniently stationed bike rental. An hour's rental is only $20 and you'll have plenty of time to bike around the entirety of the island, hang out at the many relaxing beachy areas, and spot sea and birdlife.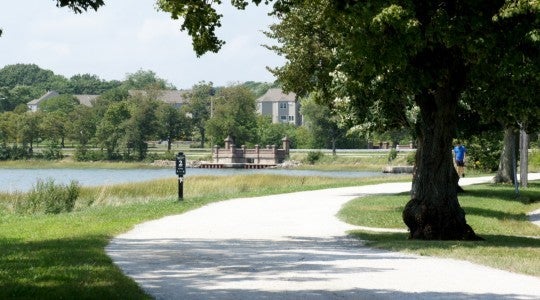 Back Cove: This 3 mile loop trail is where many of the city gathers on a nice day. It's perfect for a quick stroll, a long run, a walk with dogs, or just to sit and have a coffee. Parking can get crowded in the one parking lot, but there's usually enough in-and-out traffic your patience will be rewarded :)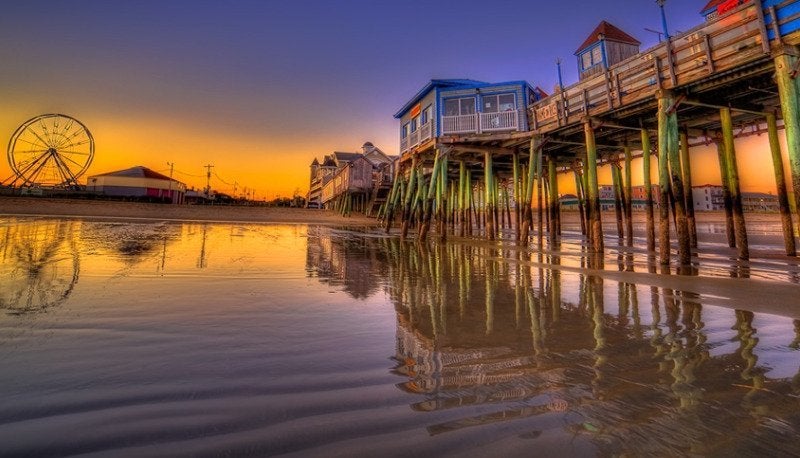 Beach Towns: This isn't in Portland proper, but only a short drive south. Old Orchard Beach is Maine's answer to Jersey Shore with bustles of activity, children, even a roller coaster. If that's not your scene, keep driving to Kennebunkport for a quieter beach with endless strolling opportunities. Drinking is "not allowed" on the beach, but as long as you're not making a drunk jerk of yourself most Mainers will let you be.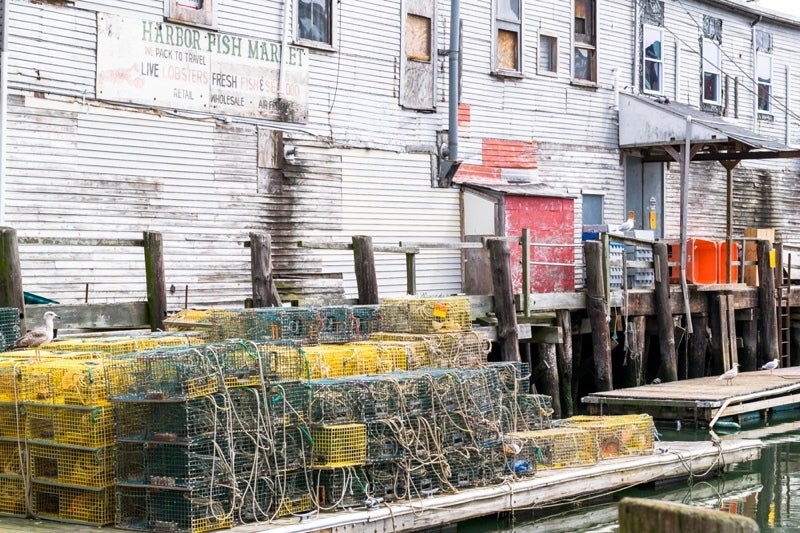 Portland Waterfront / Casco Bay: There are so many cute shops, bakeries, restaurants to poke into as you walk along Commercial Street along the waterfront. If you are observant (and polite) as you walk down some of the piers, you can see the fish and shellfish industry in action. Most seafood businesses like Browne Trading Co., Bangs Island Mussels and Portland Fish Exchange are headquartered along this street but closed from the public.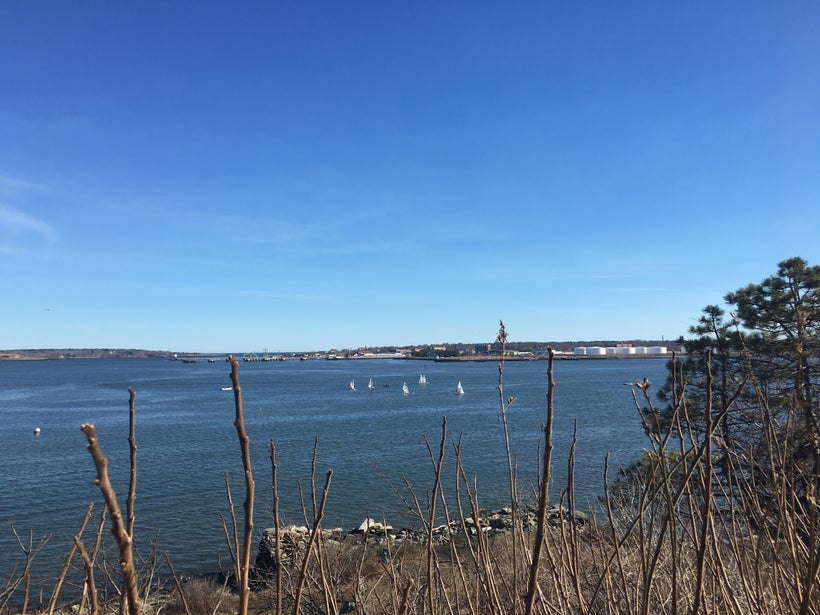 Eastern Promenade / Fort Allen Park: One of my favorite stretches of nature in the city! You can either start at the base of the hill where the old train tracks are or at the top, which overlooks the whole Casco Bay. You can spy Peaks Island and Fort Gorges as you make your way along the trail. There's a ton of grassy areas if you want to lounge with some food or let your dogs off-leash for a play session. The trail goes on for miles, so it's a perfect way to walk off some lunch.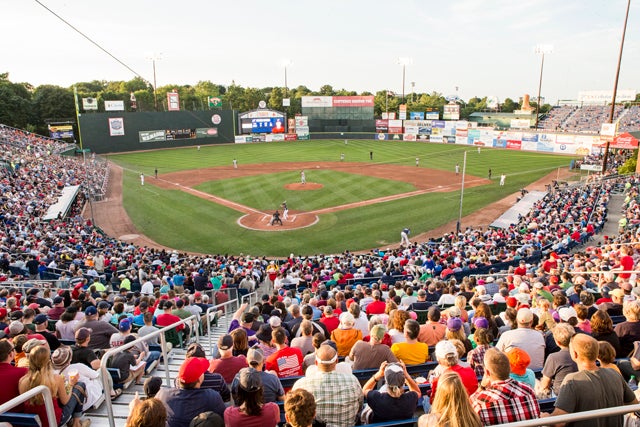 Portland Sea Dogs: The Sea Dogs are the local Portland minor league baseball team that feeds into the Boston Red Sox. Even for non-baseball fans, these games are fun as the crowds are much less riled up, you can buy affordable tickets closer to the field, and snacks are not horrifically overpriced (ugh, Yankee Stadium!). Nothing more Americana than baseball, hot dogs, and beer!
Portland is home to a dense clustering of fantastic breweries - some nationally known and some specialty craft. There's also plenty of excellent distilling action, kombucha brewing, and mead-making. While the craft cocktail scene isn't quite as prolific as NYC, there are many places in town for quality drinks made from fresh local ingredients - some classic, some avant garde. Make sure to come thirsty!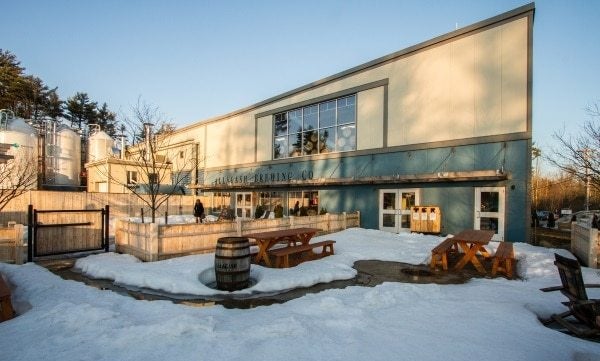 Allagash Brewery: Allagash is probably the most well-known of all the Portland breweries due to its wide distribution nationally. However, you'll be excited to find it has a lot of rarer specialty beers only seen in Maine. While I usually opt for my favorite, the Allagash White, I also tried a new beer Astrid they are aging in aquavit barrels - pretty interesting. Reminds me of the gin-aged beer Bronx Brewery produces. The brewery itself is also beautiful, with a lovely wood-paneled indoor tasting room and a big, covered, outdoor seating area with benches. Did I mention the beer tasting is also free 99? Yup! The beers rotate daily, but the tastings are always free! Dogs and children are also allowed, so you can bring the whole family!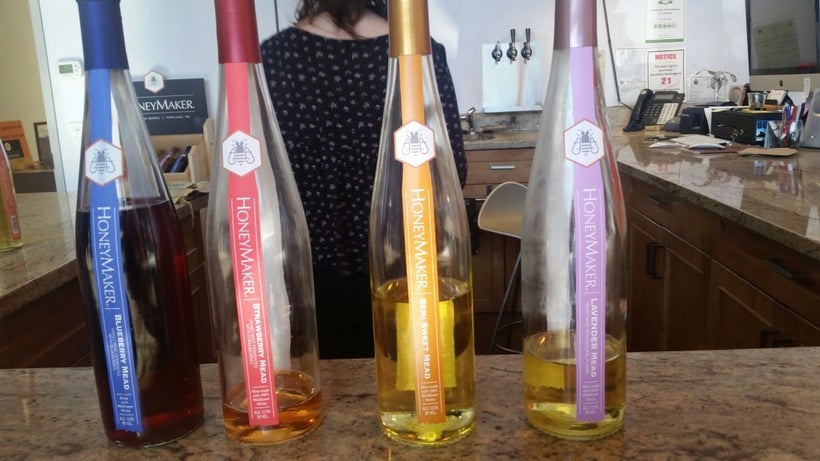 Maine Mead Works: Maine Mead Works produces a variety of meads from a classic dry to a classic sweet to a lightly bitter hopped (akin to a beer) to a low ABV lemonade. The tastings are super affordable ($7 to taste their whole collection in 1oz pours) and there's comfy sofas to relax in. I came here on a sunny day where all the other breweries were jam packed, and MMW was full but still chill enough to enjoy oneself. The lemonades are super easy drinking, and the hopped and dry styles were pretty good too. Definitely worth a visit to expand your fermented beverage repertoire.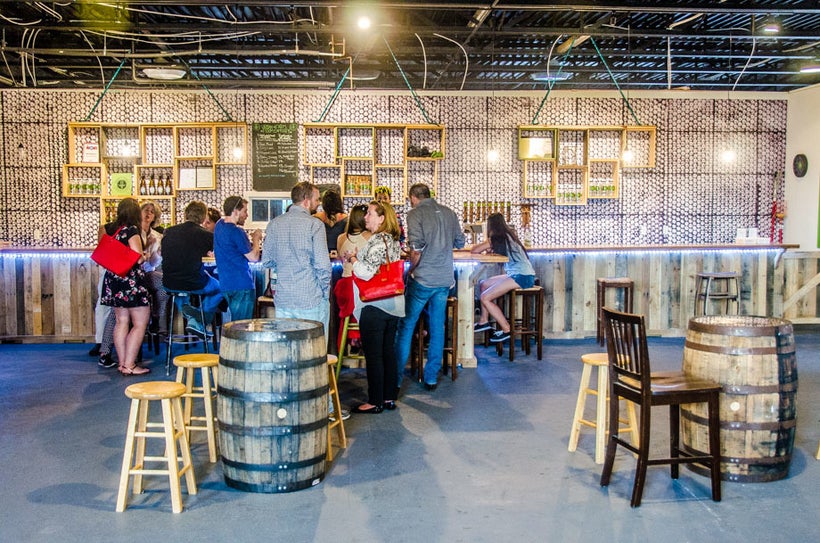 Urban Fermentory Farm: I admit I didn't think I would love this place as much as I did. Urban Fermentory produces mead, beer, kombucha (fermented black tea), and jun (fermented green tea). They also make these intense drinking vinegars you can take a shot of (meant to clear your gut...and maybe your nasal cavities too!). I didn't end up trying their mead and I thought their beer was "meh" but the kombucha and jun blew me away! I was tempted to buy an entire growler of kombucha, which I usually don't even like, for the week but figured that may be getting ahead of myself. It's seriously so good - not too sweet, flavorful, with interesting depth from the fermentation. Highly, highly recommend coming here and sampling all of their kombuchas!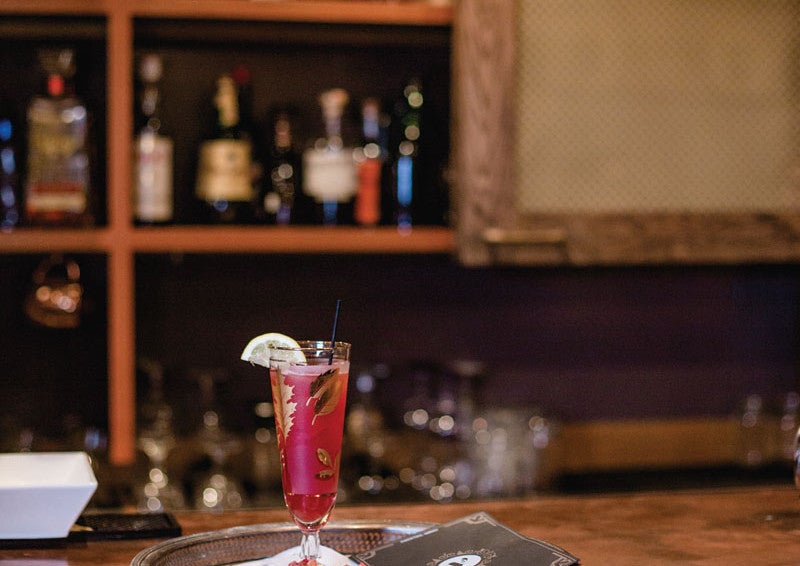 Vena's Fizz House: Vena's Fizz House is the most charming cocktail place I've seen in a long time. It's part store, part cocktail bar that serves up all types of drinks. There's classic cocktails to mocktail fizzes to beer-tails to sodas. I had two mocktails and chatted with the bartender about all the different tinctures and syrups he had behind the bar. It was busy at the bar, but unlike any NYC destination everyone is so dang friendly. For all those times you didn't really feel like drinking, but wanted to get a drink - this is the place for you.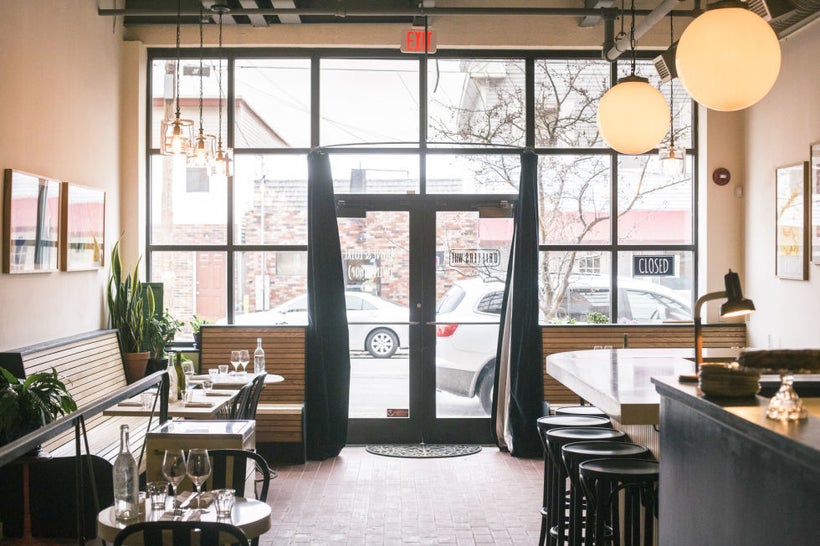 Drifter's Wife Wine Bar / Maine & Loire Wine Shop: This is the hippest new spot in town for wine and bites, and as a new somm-in-training I loved coming here to explore the wine list. There's a lot of interesting wines by the glass and some CRAZY wines in the wine shop at the back of the wine bar. The two are separate (you can't buy a bottle at the wine shop and drink it at the bar) but the shop is worth checking out. Each wine is lovingly labeled with helpful background information and tasting notes: there was a bottle of wine that had been made in the style of a fino Sherry; another that was a Beaujolais but deep and tannic and dark. As for the wine bar, try to come in early as it gets busy!
Of course I saved my favorite section for last :) I spent a great deal of time eating my way through the city and have much to report. Of course Portland is the destination for seafood, but beyond that I was surprised at the wealth of ethnic eats and places like Central Provisions where you could blink and believe you're in the coolest new joint in Brooklyn.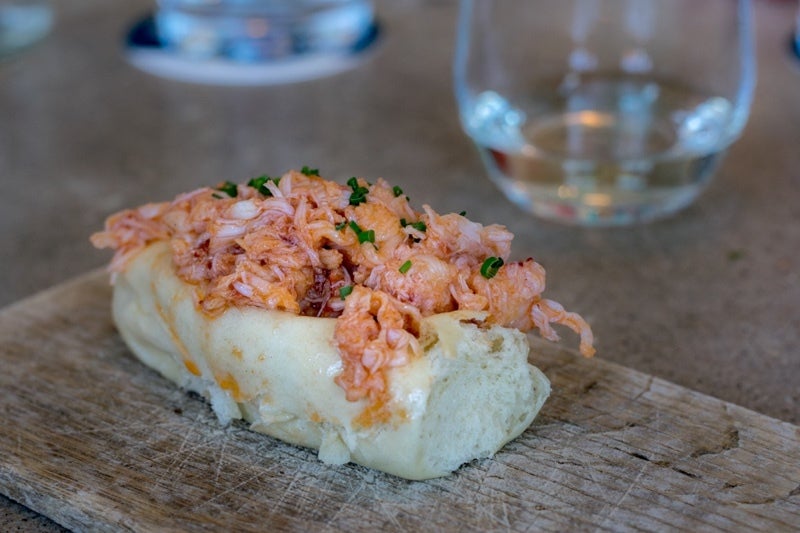 Eventide: Eventide is a must-go in Portland. Yes, it's quite pricey (no Happy Hour oysters here!) but the entire raw bar is incredible. Most of the oysters are local, and for good reason: Maine oysters are f*cking amazing. Just saying, if you think West Coast oysters are somehow "superior", you just haven't had enough of these oysters ;) My favorite are the Winter Points (an oyster farm I was lucky enough to also visit) - it's an oyster unlike any other I've had. Savory yet sweet, umami in its brininess, supple texture. The lobster ceviche is also fantastic, and likely something most haven't ever had (I know I haven't). Of course I had to get a lobster roll, despite the fact Maine lobster season hadn't started, and it is certainly $$$ but worth it! Plus, warm lobster roll > cold lobster roll.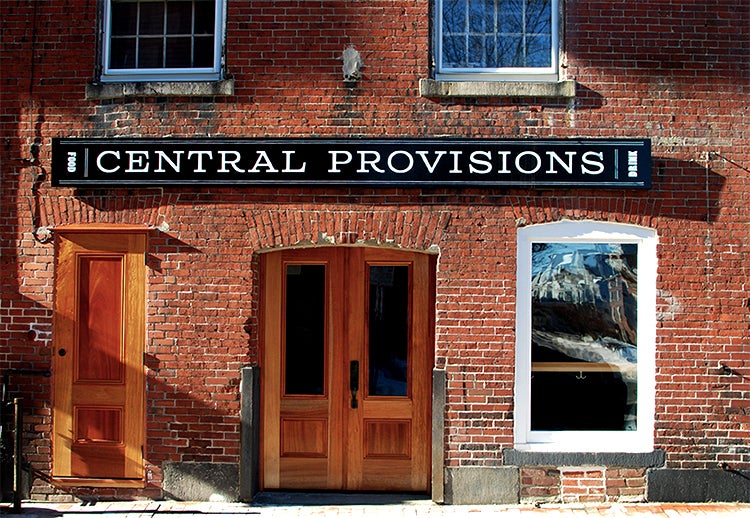 Central Provisions: I honestly don't know what I can say about CP that hasn't been already said. I was lucky to stage there for a night during my trip, and learned so incredibly much from Chef de Cuisine Erik and Sous Chef Nick. I worked the saute station and was able to cook & plate the Bone Marrow Toast, Agnolotti, Bread & Butter, Clam Noodles, and Smoked Carrots. I also got to sample a large portion of the menu between my stage and dining there the next evening. There's so many things I recommend, but top of my list would be: any of the Crudo, Bread & Butter, Beef Salad, Agnolotti, and Suckling Pig. They also have a fantastic cocktail and wine list with some non-alcoholic drinks too. There's no reservations here, so I recommend either coming right at opening or coming 1 hour before you actually want to eat, putting down your name, and grabbing a drink nearby. While the food, drink, and decor is classy the service and ambiance is super chill and friendly the way it should be!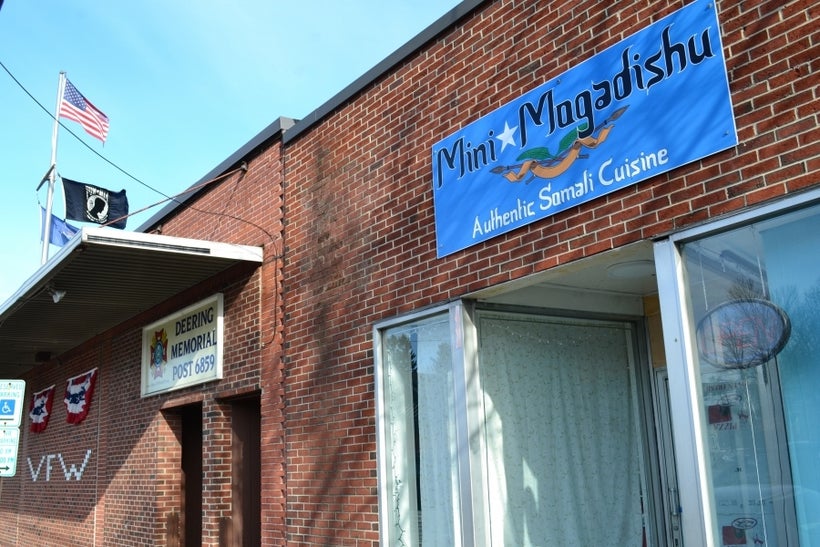 Mini Mogadishu: I learned from Chef Linda at Browne Trading Co. that there's a decent Somalian population in Portland, so I was really excited to try out some Somalian food. After working with a Nigerian client last year, all African foods have piqued my interest. First, this place is HUGE! There's a huge dining room and a take-out counter in the back. I came in bright and early and ordered lunch from the two ladies cooking in the back. I had no idea what to expect so I just sampled a mix of everything. Somalian food also uses a fermented bread - similar to injera, but more fluffy like a pancake - and plenty of stewed meats and vegetables. I loved the chicken stew that came with a hard-boiled egg, the goat plate, and the freshly made green chile sauce. While it's not burning-your-pants hot, but it's got this great clean heat that livens up everything else. Go try!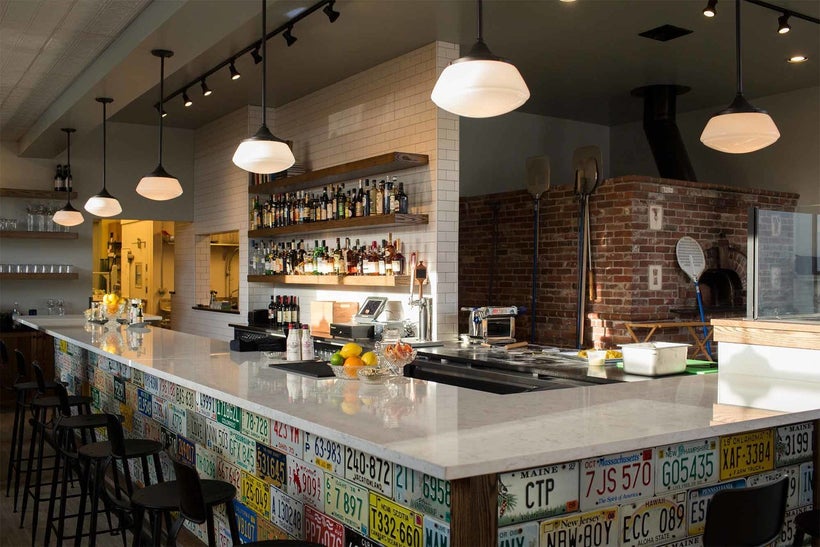 Tipo: Tipo is Central Provisions' new sister restaurant, located a little further away from the main downtown stretch. It's very casual, with lots of open space and natural lighting. You can see parts of the kitchen and their big pizza oven working hard in the back. Definitely recommend: fresh mozzarella, grilled octopus, garganelli, lamb pizza. Such a comfortable place to hang out and eat comforting - but refined - Italian and that's a hard balance to strike.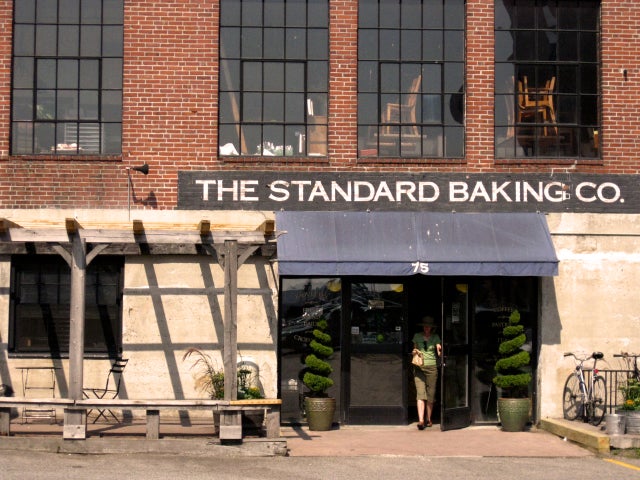 Standard Baking Co.: This was one of my first stops once I got into town because pastries + coffee along the waterfront = heaven. You'll have to get there early (before 10am) for certain goodies like croissants because they sell out, but I was still able to get a nice score of scones and buns. Coffee and tea is run on an "honor code" system, which astounded me but of course works in a nice place like Portland, and there's a lovely bench area to sit and hang out if you like. A lot of Mainers were out there with their dogs, chatting with strangers (a real thing that happens in Portland). It's perfectly located for a nice walk along Commercial Street or even over to the East End.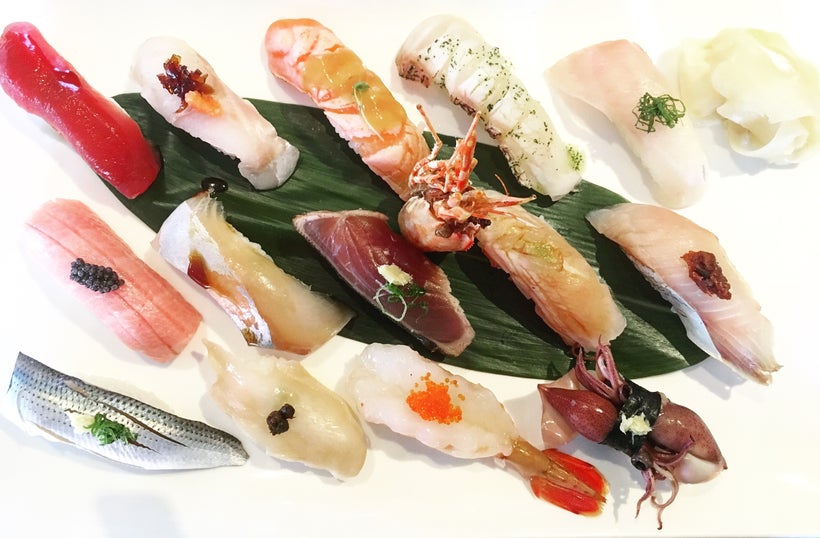 Benkay: Benkay came highly recommended by my program director Rod Mitchell (founder of Browne Trading Co.) It's a fantastic low-key sushi spot tucked near the East End. The fish is super fresh and treated with such nuance and care. I splurged on an omakase on my day off with some extra supplements and it was one of my favorite meals of the whole trip. Lucky for me, firefly squid season was during my time there so I got to sample some of those as well! I do wish the omakase came out piece-by-piece for those sitting at the sushi bar (I'm a spoiled New Yorker, I admit freely) but either way you should reserve a meal for here.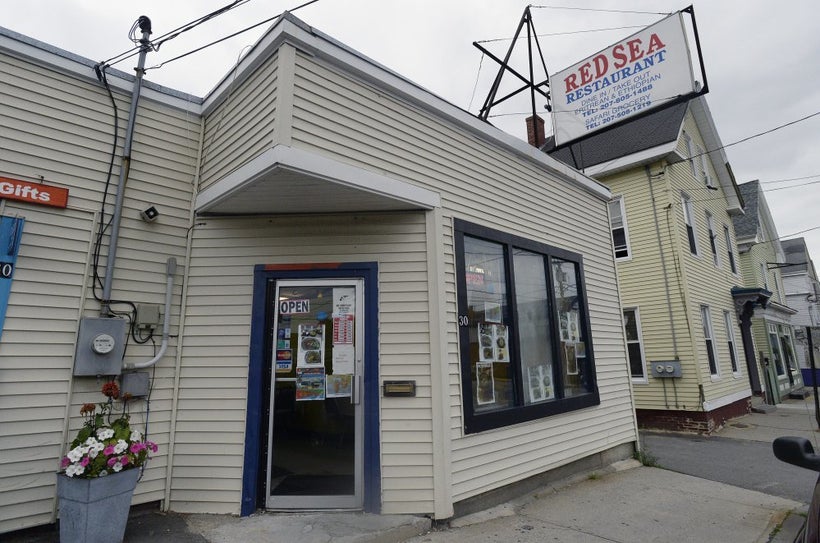 Red Sea: I passed by Red Sea when driving to Drifter's Wife and was immediately intrigued. Ethiopian and Eritrean food is "meh" in NYC - the best I've ever had was in Amsterdam of all places - and I was curious to how the quality and authenticity would be in a smaller city like Portland. I ordered a sampling of both the meat and vegetable platters and was totally astounded by how good it was. WAY better than almost every place I've been in NYC (and I've trekked to the depths of the boroughs, I assure you). Their injera is a little more sour and fermented than others, freshly made, and it's addictive. The seasonings are powerful but also complex and multi-layered. My favorite was the lamb stew and the okra. I ate so much of this I was comatose, but #YOLO.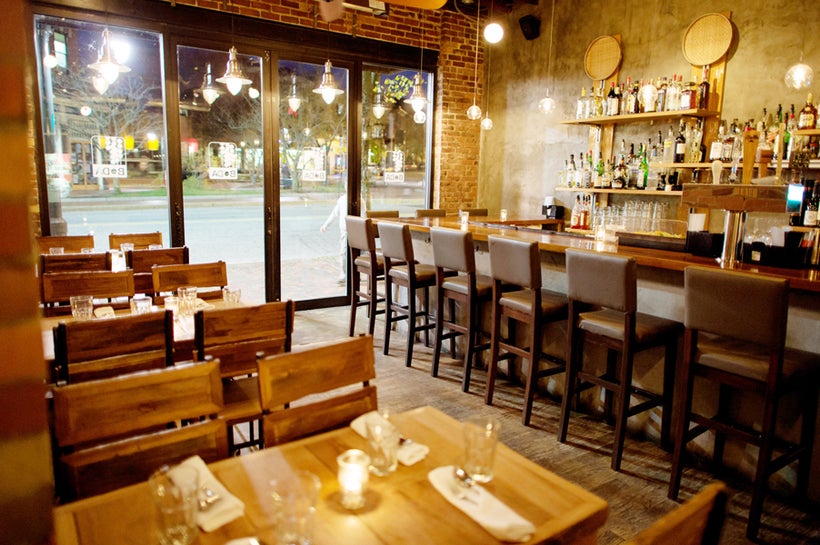 Boda: Boda is a Thai staple in Portland, and for good reason. It's not your average "neighborhood place" with greasy-sweet Pad Thai and fried wings. They don't even offer takeout! I ate at the bar after a long day and was surprised at the VERY Thai offerings they had. Last year I went to Thailand on my honeymoon and one of my favorite Thai street foods was the stewed pig knuckles & feet over rice (with egg and mustard greens) - and there it was on the Boda menu! Of course it came sans bones, but still. They also have a really fun wine list - I didn't have any, but was envious of the couple next to me who ordered their newest addition, a Txakoli, for their meal.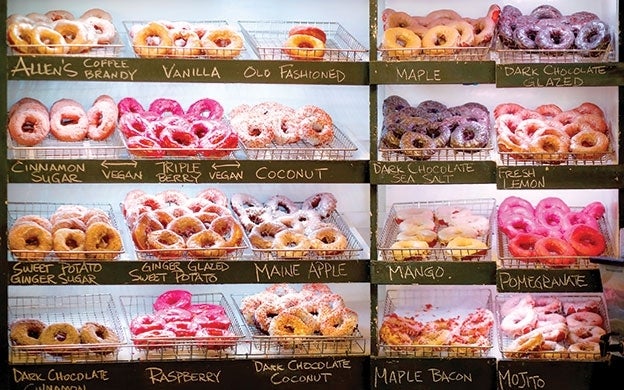 Holy Donut: *The* donut of donuts in Portland. I guess I never realized how much New England liked donuts (makes sense, seeing Dunkin is from here) but the love borders on obsession. Portland's Instagram feed is FULL of donuts! I came here once to check it out before ordering a big sampler pack for the whole Browne team. It's a tough call which are my favorites - I would probably say Lemon and Sweet Potato. Both really surprised me - the Lemon is super light and very, very bright and the Sweet Potato tastes like Thanksgiving but better.
I ate at plenty more places, but these were definitely my favorites. Some other good contenders were Saigon Restaurant (Vietnamese), Ameera Bread Bakery (Middle Eastern), Down Front Ice Cream and Honey Paw (Asian Fusion). And finally, I never like listing places I didn't like, but I think it's worth a mention here that J's Oyster is overrun with tourists (and silly expensive for what you get) and Fore Street is so stuffy and full of "important people" it's impossible to sit and eat through the pretension.
Well that's a wrap for me! I hope this list has spurred your newfound desire to visit Portland, because it is truly such a gem. If you want to see some photos of my trip, you can find them on my Instagram at @chefjennydorsey. If you want more recommendations, have questions, want to hear more about fish/shellfish, etc. feel free to give me a shout via IG, FB, or email. Hope to catch you up north soon!
Calling all HuffPost superfans!
Sign up for membership to become a founding member and help shape HuffPost's next chapter
This post was published on the now-closed HuffPost Contributor platform. Contributors control their own work and posted freely to our site. If you need to flag this entry as abusive,
send us an email
.