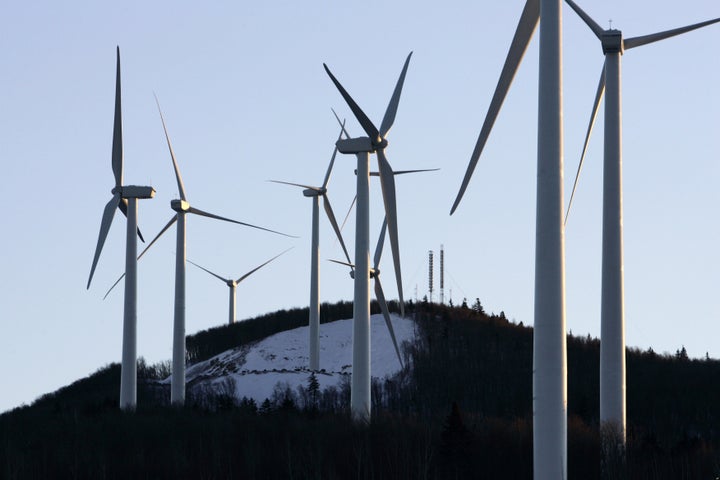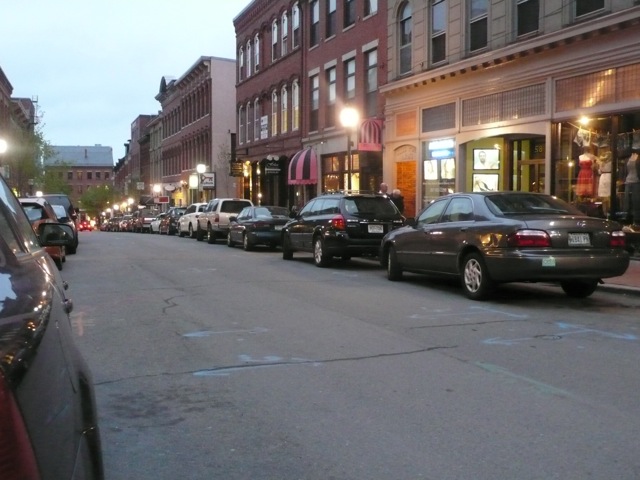 Ever wonder how travel writers manage to come away from a weekend-long reporting trip so full of superlatives and judgments about a city, region, or even a whole country? So do I. What follows is one traveler's unvarnished surface observations, conditional recommendations, and otherwise subjective musings on a brand new city.
When you fly into Portland International Airport, I wouldn't let pride or penny pinching stop you from springing for the GPS. Although downtown Portland is less than 5 miles as the crow flies, the correct route is not at all obvious, especially since the TSA agent made you discard 50% of your morning cappuccino and you're still feeling a little fuzzy around the edges. You will have driven around in circles for 45 minutes before you eventually see the telltale three-to-seven story buildings that say, "I'm now in Maine's largest city."
When you get into town, roll down the windows. It will smell like salt and fried clams and you'll hear seagulls shrieking, which is practically worth the cost of the plane ticket. Portland will be both larger and smaller than you envisioned it: more office buildings and regional banks and parking structures, fewer quaint streets with ice cream parlors, interior design shops, and art galleries populated by seascapes and watercolors of lighthouses. You'll see many stickers inviting you to 'Keep Portland Local,' which can seem awkward because you yourself are a foreigner. There is lots of available parking in Portland, but most of it is reserved for someone else.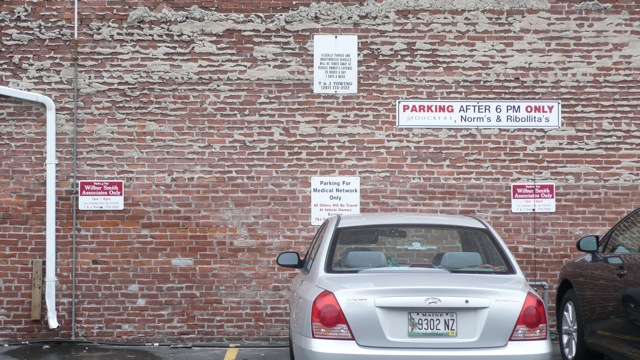 There are many independent coffee houses in Portland, one of which is Bard Coffee. It's the kind of place where they serve single origin stuff, pour-over-style. The drinks are named in English and the sizes in math. No Francotalian is spoken here. The guy manning the register has unusual piercings and knows the anatomy of a coffee bean intimately. He can point you to a variety that's medium bodied and not too bright, and he'll be right. When you go to pay by credit card, you'll feel sheepish.
I wouldn't go to a popular restaurant called Duckfat, if I were you. I'm not saying this because it's located in a dicey end of town which is probably referred to as "up and coming" but definitely causes you to instinctively lock your doors, all chain link fences, deserted lots, and construction vehicles abandoned at noon on a Tuesday. And I'm not saying this because inside it's decked out with magnetic poetry and ample use of blackboards and colored chalk as a design motif. I'm saying this because I ordered the duckfat fries along with a duck confit panini, house favorites both, and they just weren't very good. Definitely not worth the price of the angioplasty that they're bound to have prompted. And $13.50 for a panini! Are we still in Portland?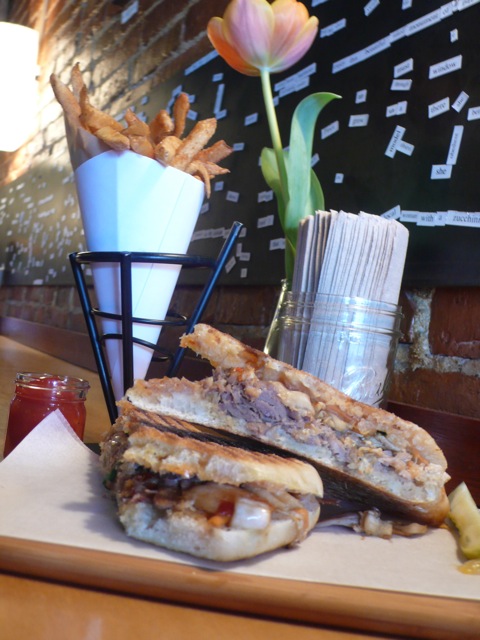 If I had it to do over again I would have gotten my lunch at Browne Trading Company, whose Osetra caviar is good enough for Eric Ripert. They serve a limited menu of takeout items, such as chowders and sandwiches. On a nice day, which this was not, you could eat those things on the nearby waterfront.
The Portland Art Museum makes a nice activity on a rainy Tuesday, and boasts a Van Gogh and an unauthenticated version of the Mona Lisa. At least that's what the guy behind the counter at Browne's told me. I didn't go. Instead I made the 20-minute drive to Allagash Brewery, which makes Belgian-style beers. They give tours a few times a day, which are highly recommended if you want to learn terms like wort, brewhouse, and dry-hopping, which I most certainly did. You can also taste their beers, which are excellent.
Fore Street is Portland's most critically acclaimed restaurant, and I don't disagree. Highlights include a whole menu category for turnspit roasted meats and all manner of terrines and rilettes, duck liver pate, offal, day boat seafood, and a beautiful, broad stone bar where you can sit with a beer and an appetizer and mostly be left alone.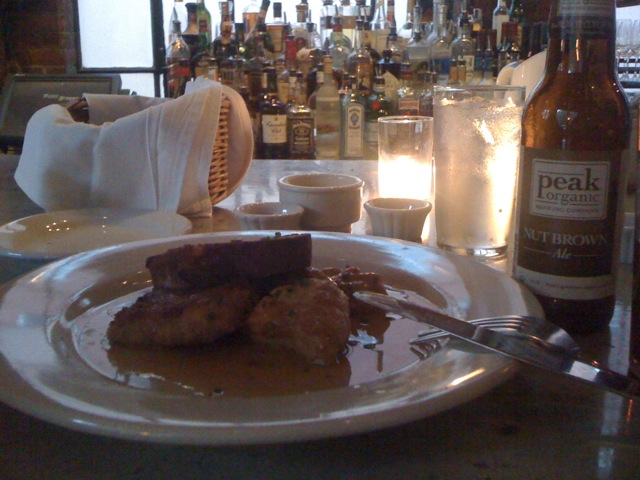 Across town at Five Fifty-Five you'll find copper tabletops, a jazz soundtrack, and lighting so low it's almost subterranean. The bar menu actually reads, "Warning: ingesting these bar snacks may lead to serious enjoyment!" But it's that or entrees that veer north of the $30 mark on the main dining room menu, so I took my chances. I can report that the creamy five onion soup is a real standout.
If you're staying the night, The Portland Harbor Hotel has a lot going for it. It's one of the only hotels sitting smack dab in the center of scenic Portland, which is just a few streets wide in each direction. The value of this is not to be underestimated. It's recently renovated and has wireless and a fitness center, as well as rooms that are almost too big for just little old you. Rates vary by date, but seem to start as low as $169/night, which would just about get you a good overnight parking space in New York.