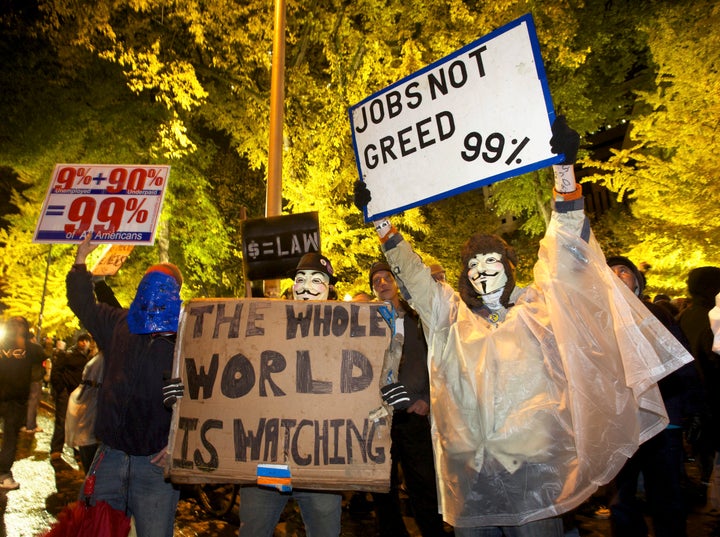 Portland, Oregon, may soon be the first American city to take a legal stand against outsized CEO pay. In an explicit bid to reduce extreme income inequality, the city government is considering penalizing companies that pay CEOs many times more than average workers.
Known for its progressive politics, Portland has already given workers paid sick leave, and the state of Oregon has raised the minimum wage. But this penalty more directly targets a major driver of income inequality that affects more people, said Portland City Commissioner Steve Novick, who called the city's proposal a "direct assault on extreme inequality."
The draft of the proposed ordinance even cites the research of Thomas Piketty, a French economist who's drawn attention to the issue of rising income inequality in recent years. Piketty's bestselling 2014 book, Capital in the Twenty-First Century, argues that rising executive pay is a major contributor to the widening ― and destabilizing ― gulf between the rich and everyone else.
Under the city's proposal, a public company that pays its CEO more than 100 times what its typical worker makes would pay an additional 10 percent of the business tax it already owes the city.
A company that would normally owe $100,000 in taxes, for example, would pay $110,000 if its CEO earns more than 100 times the average worker. If the company pays its CEO more than 250 times the average worker, the penalty rises to 20 percent.
On Wednesday, all five members of Portland's city council, including Novick, will weigh arguments on the proposal, which was inspired by a similar, failed effort in California in 2014. A vote is scheduled for December. Novick said he wasn't sure how his colleagues were leaning.
Portland estimates that the new tax would pull in between $2.5 and $3.5 million annually, money it would direct toward services for the homeless.
More than 500 companies would be affected, the city estimates ― including General Electric, which pays CEO Jeff Immelt $17.4 million a year, or 202 times what the average GE worker makes; 21st Century Fox, which pays CEO Rupert Murdoch 311 times its average worker; and Walmart, which pays CEO Douglas McMillon $5.1 million, or 209 times the average Walmart worker's pay.
It will be even easier to implement the law once a Securities and Exchange Commission rule ― established by the Dodd-Frank financial reform bill ― goes into effect next year. The rule requires public companies to report their CEO-to-worker pay ratio.
Portland's proposal to penalize companies for extreme pay disparities is the latest sign that the fight against income inequality is expanding. Activists, academics and lawmakers in some cities and states have focused on pressing worker needs like a higher minimum wage and paid sick leave, but some are turning their attention to executives' ballooning incomes. They echo Piketty's argument that rising pay for the wealthiest Americans widens and reinforces inequality. Other research suggests that outsized pay also inhibits productivity and morale in the companies that are paying record amounts to CEOs.
Seventy-four percent of Americans believe CEOs are overpaid, according to one recent survey, and outrage over their fat paychecks is growing.
In the last several decades, executive pay has risen dramatically compared to pay for typical workers. In 1989, CEOs made about 59 times what the average worker pulled in. In 2015, they made 276 times what a typical worker makes ― about $15 million on average, according to data from the Economic Policy Institute.
This century, companies are locked in what amounts to a compensation arms race ― each paying their chiefs more and more in order to seem competitive. Meanwhile, average worker income has barely budged.
Proponents of Portland's new tax concede that one city's policies likely won't inspire major Fortune 500 companies to slash CEO pay or raise worker salaries, but they are hoping to spark a nationwide movement.
San Francisco has already expressed interest in similar legislation, former labor secretary and University of California, Berkeley professor Robert Reich said in a Facebook post about the law.
"Cities and states ― and, hopefully, eventually, the federal government ― should discourage huge pay gaps and reward socially-responsible companies that keep executive pay within reasonable bounds," Reich wrote.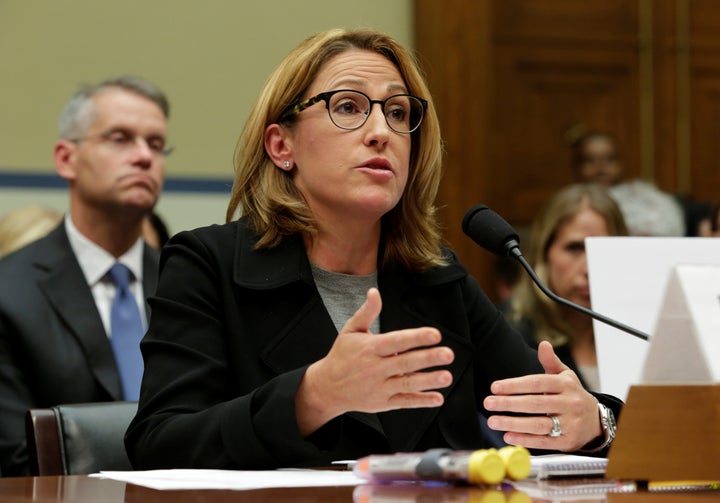 Of course, companies and business organizations aren't big fans of this trend. A new city tax "will do nothing to address income inequality," the Portland Business Alliance wrote in a letter to the city. The group, which represents 1,850 businesses operating in the region, argues that large companies generally pay workers better than smaller companies and that punishing and shaming businesses won't fix the problem.
A similar effort in California failed to pass in 2014. While a majority of the state's legislators voted to impose a surcharge on companies with high pay disparities, they did not secure the two-thirds supermajority required in the state to pass new taxes.
There's even a bill floating around the House of Representatives that Rep. Mark DeSaulnier (D-Calif.), the California legislator behind that state's CEO bill, proposed in October.
The only chance it has of passing in the House, DeSaulnier told HuffPost, is if Democrats win majorities in both the House and the Senate in two weeks ― not a likely possibility, according to most polls.
Still, DeSaulnier is encouraged that Portland is attempting its own law. He said these kinds of movements often bubble up at the local level before catching fire nationwide.
"If the West Coast does it and you have a critical mass," he said, "I think they would have to take notice."
Before You Go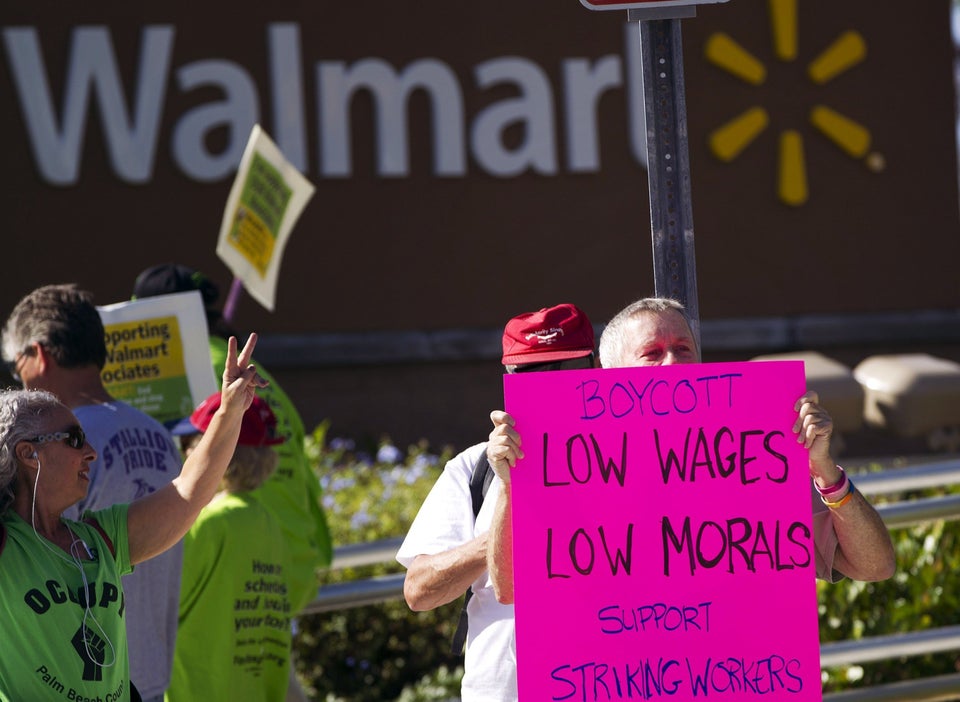 What Minimum Wage Haters Won't Admit
Popular in the Community