Another American city is embracing the idea of small homes that'll make a big difference.
The city of Portland, Oregon, is nearing approval of construction for tiny home communities on public land in order to house homeless and low-income residents, the Oregonian reported. Josh Alpert, the city's director of strategic initiatives under Mayor Charlie Hales, said it's not so much a question of if, but rather, when the homes will be built in partnership with Multnomah County, according to the news source. The city will ask various public branches in the area -- including Portland Public Schools -- to provide surplus land for the homes.
"Before people can get back on their feet and take advantage of job training and drug and alcohol counseling, they need a place to live," Multnomah County Chairwoman Deborah Kafoury said Wednesday, according to the Oregonian. "This helps accomplish that."
Creating tiny home communities has proven to be a successful strategy for other cities around the country combating homelessness. Similar projects in Wisconsin, Texas and New York have put permanent roofs over heads in recent years, Reuters reported, allowing residents to focus more on moving forward in other areas of their lives.
"It's exciting. I've never owned my own house," Betty Ybarra, a formerly homeless woman who'd lived in a tent in Madison, Wisconsin, told NBC 15 News last December.
Portland hopes to have the first micro-community in place by February of next year.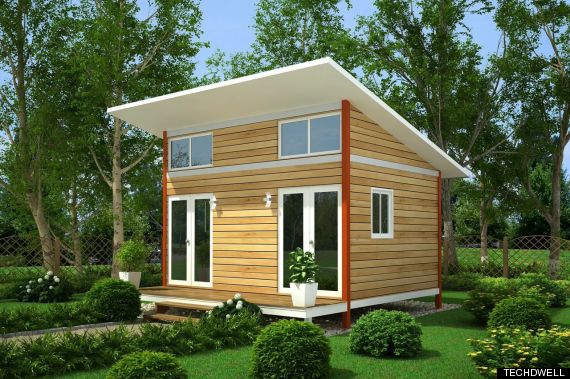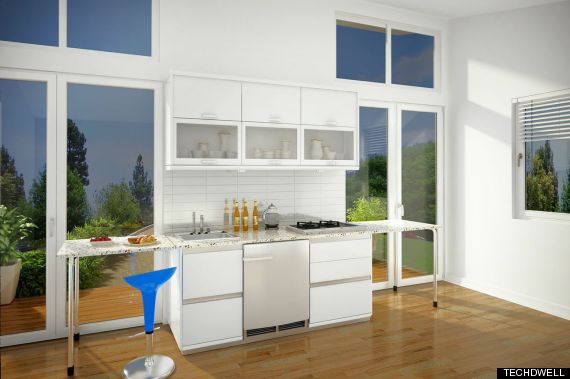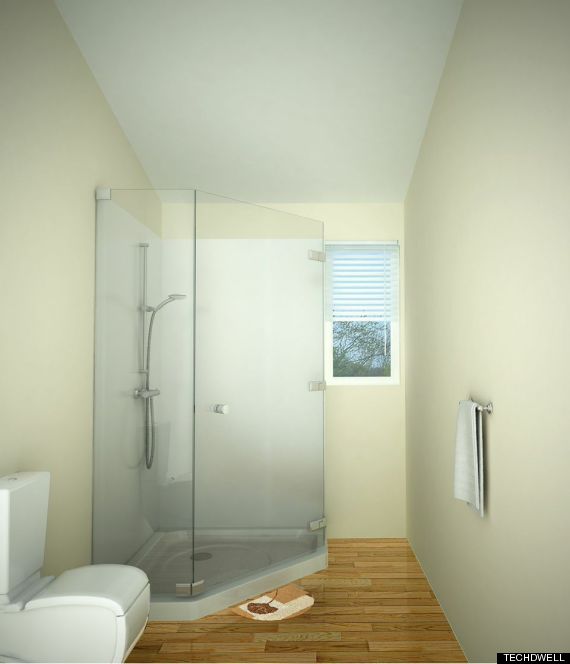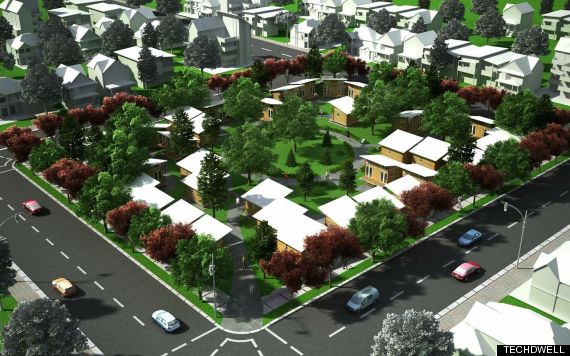 All images courtesy of TechDwell.
Initial plans include 25 housing units on a given plot of land, with laundry, administrative services and other amenities present on-site. The 192 square-foot homes, which would cost $250 to $350 per month to rent, would allow individuals making just $5,000 to $15,000 a year to be able to afford them, according to Dave Carboneau of TechDwell.
The tiny homes project being led by Mayor Hales -- who Alpert said is "infatuated" with the idea -- reflects a significant change in dealing with homelessness from city leadership. In February, protesters carrying lit torches descended upon Portland City Hall, angered by the mayor's attempts to clear out homeless campsites in public spaces, according to the Portland Mercury.
Related
Before You Go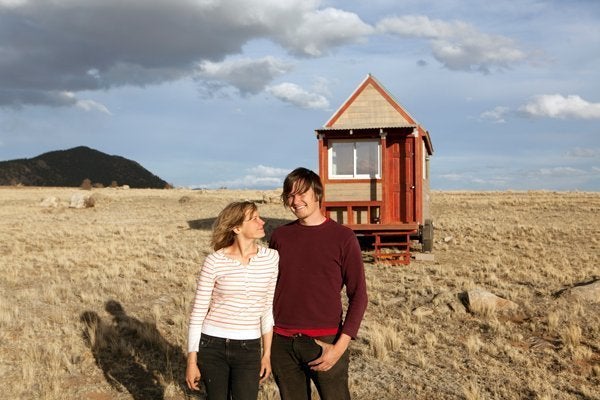 Tiny Homes 2013 Roundup