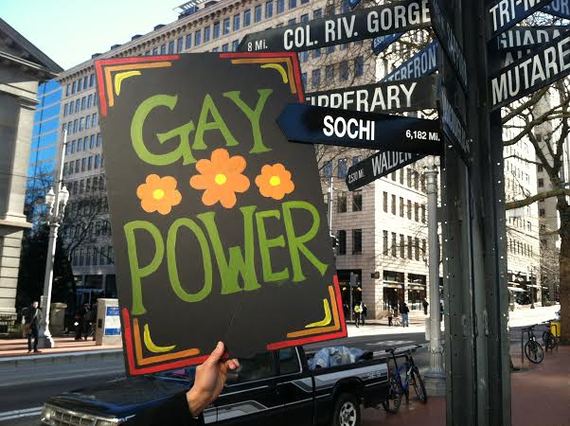 After months of feeling frustrated and powerless about the unbearable state of things for LGBTQ people in Russia, it has been nice to see the #GayPropaganda movement spring up in recent days, particularly as we have now officially entered into The Oppression Games.
In an effort to wish news reporter Stephanie Stricklen good luck in covering the 2014 Olympic Winter Games in Sochi, Portland NBC affiliate KGW Newschannel 8 placed a "Sochi" street sign in our fair city's Pioneer Courthouse Square. The station has also been encouraging its viewers to take pictures with the sign and post them on social media alongside the hashtag #SochiSign.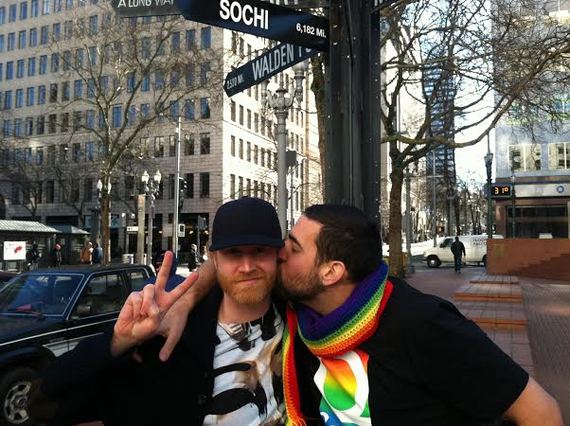 A few days back, at our weekly QBlog editors meeting, it was clear that everyone I work with has been feeling frustrated with the lack of mainstream media coverage of the state-sanctioned torture and oppression of Russia's LGBTQ citizens under Putin's charming new "gay propaganda" laws, so we decided to do something about it.
That same afternoon we kicked off our own local PDX photobomb solidarity and awareness campaign, piggybacking on the existing #SochiSign and #GayPropaganda social media campaigns and adding a third, perhaps more community-inclusive hashtag to the mix, #QueerPropaganda.
While we realize that not everyone has a physical Sochi sign in their town square to gather around for a project like this, the signs of the 2014 Sochi Olympics are everywhere -- which means #GayPropaganda and #QueerPropaganda should be too. We are posting these photos to Facebook, Twitter, Instragram, Tumblr and anywhere else we are connected to on the Web, and we are encouraging every queer and allied person, business or organization everywhere in the world to do the same. Be sure to include the hashtags #GayPropaganda, #SochiSign and #QueerPropaganda in every post!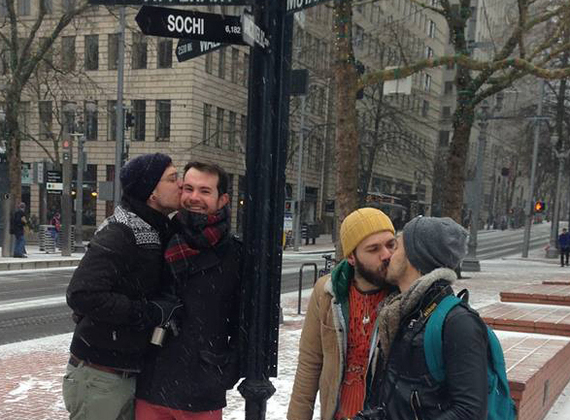 Check out these beautiful snow-day #GayPropaganda #SochiSign photos by Portland photographer Chase Person for Q Center: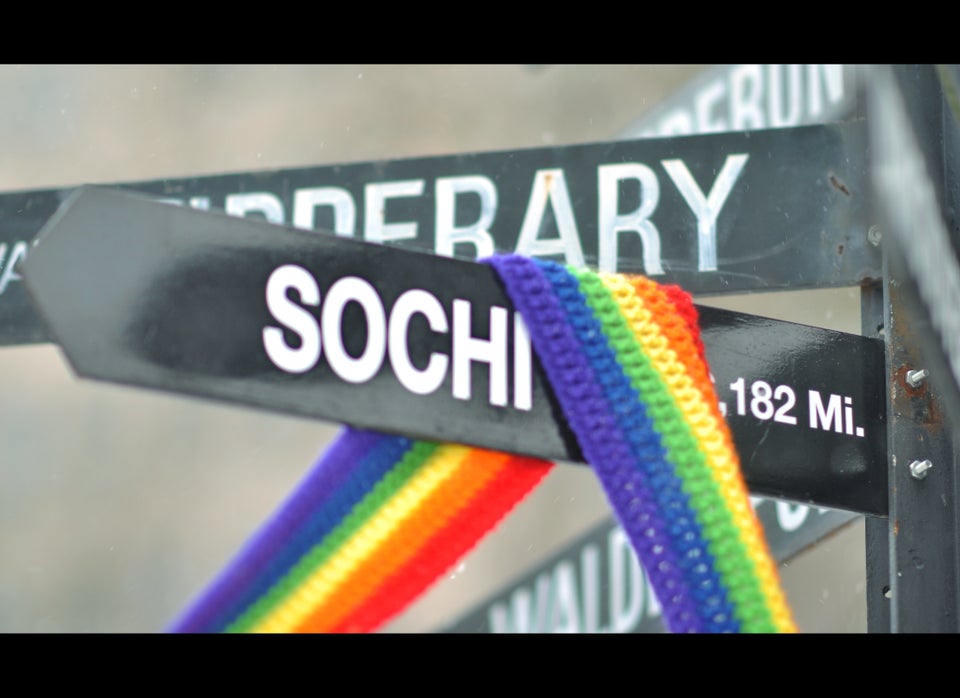 Portland's #SochiSign #GayPropaganda Solidarity Campaign
For more on the (We Are) #GayPropaganda movement, click here.
Related
Popular in the Community